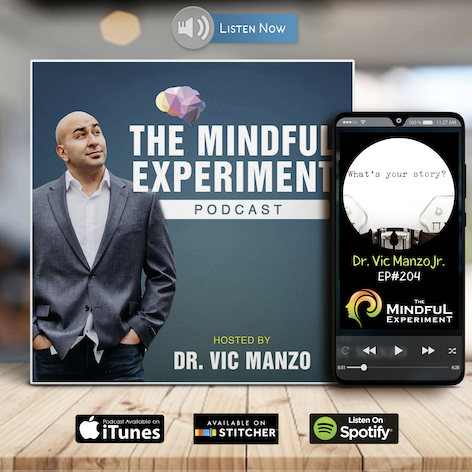 What is the story you tell yourself the most?
If you don't know, don't worry...
The Universe provides to you the experience of the story you constantly tell yourself...
In this episode, I will share how this works and what can you do to change your story which will end up, changing your life...
Tune in and let us know what you think!
-----------------------------------------------
Get Connected with Dr. Vic
Facebook: www.facebook.com/DrVicManzo
Instagram: www.Instagram.com/DrVicManzo
LinkedIn: www.LinkedIn.com/in/DrManzo
Parler: www.parler.com/profile/DrVicManzo
YouTube: Bit.Ly/38QULv91
Looking for Coaching?
https://www.empoweryourreality.com/one-on-one-coaching
Autograph Copy of Dr. Vic's Book FREE (US only)
http://bit.ly/37GY4UK
Audiobook Version: https://adbl.co/2YIVBae
Email
DrVic@EmpowerYourReality.com