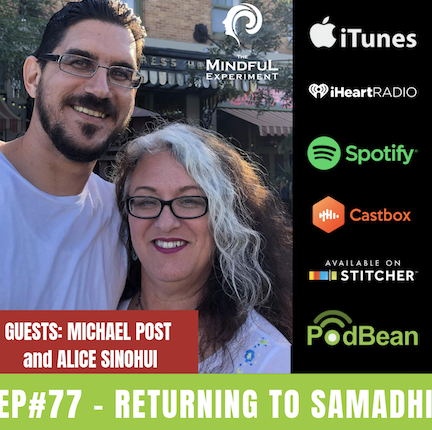 In this episode, I had the opportunity to interview Michael Post and Alice Sinohui.  These two beautiful souls share their personal stories, the WHY they do what they do and we dive deep into spiritual truths that are so simple, they allow for you to create transformation within your life.
Enjoy the episode and let us know what you think of the episode!
Michael Post and Alice Sinohui are the owners of the school - Samadhi - Sea of Wisdom where they teach individuals how to remind themselves of the power of who they truly are.  
To connect with them and learn more about the work they do:
Michael Post 928.446.5887
Alice

Sinohui 928.920.6464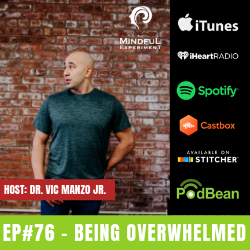 We all have been there...  The feelings of being overwhelmed...  The sense of anxiousness...  The sense of anxiety... 
Why does this happen?  What can we do to course correct and get back on page with the things we want to accomplish and not be frozen by the overwhelm?
In this episode, I share with you the MAIN reason why we become overwhelmed and then, what to do in order to course correct and get out of that mood...  I will share a simple step by step on how to do just this PLUS share with you ways to minimize your chances of becoming overwhelmed in life...  
Tune in for more...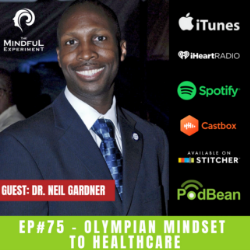 In this episode, Dr. Neil shares his experience of being in the 1996 Olympics in Atlanta and how that mindset has shifted and prepared him for where he is now in his life.  He discusses on the podcast episode, the biggest issue with health in Jamaica that is the same in the US and what can we do to change things up.  
We dive into how the brain is the foundation to someone's well-being and overall health.  If we don't incorporate this, we are missing the boat on health and wellness.  There are so many nuggets shared in this episode...  Tune in for more!
Who is Dr. Neil Gardner?
Before his current profession as a Chiropractic Neurologist, Dr. Neil Gardner was a very successful track and field athlete. Dr. Gardner competed for Jamaica in the 1996 Olympic Games where he was a semifinalist in the 400m hurdle event and was among the top 10 fastest performers in the world that year. He was also a semifinalist at the 2001 World Athletic Championships in Edmonton, Canada. While competing for his alma mater, the University of Michigan, Dr. Gardner won two individual NCAA Championship titles. To date he is the only male in the history of the NCAA to have won titles in the 400m hurdle and the 55m high hurdle events.
Dr. Gardner graduated summa cum laude and valedictorian with a 4.0 grade point average from Parker College of Chiropractic. He has a diplomate in Chiropractic Neurology from the American Chiropractic  Neurology Board. He also holds a Bachelor of Science degree in Biochemistry from the University of Michigan, their first black graduate to do so, as well as two Bachelor of Science degrees from Parker College in Anatomy and Health & Wellness.
Dr. Gardner has combined his expertise as a Chiropractic Neurologist with his experience as a successful athlete to pioneer the Sports Neurology Therapeutic Programme. This is a unique program geared at enhancing athletic performance without the use of drugs, by identifying and correcting neurological deficits in athletes. He is the recipient of the 2011 Courtney Walsh Award for Excellence and the 2012 recipient of the International Alumni of the Year Award from Parker University, Dallas, Texas. He is an inductee of the Michigan Track and Field Hall of Fame and was voted athlete of the decade of the 1990s for the ISSA Boys' Championships, while representing Wolmer's Boys' School.
Dr. Neil Gardner practiced chiropractic in Dallas, Texas and has moved back to Jamaica to serve the Jamaican people. His office is located at 8 Tremaine Road, Kingston 6 (Off Upper Mountain View Ave). He is the talk show host for Back 2 Health which is aired every Tuesday night at 8pm on RJR. Dr. Gardner is a Christian, husband, teacher, motivational speaker, a nutrition and wellness expert. He is married to his high school sweetheart Carolyn since March 2000.
How to Connect with Dr. Neil Gardner
Facebook: https://www.facebook.com/GCNJamaica
Twitter: https://twitter.com/drneilgardner
Youtube: https://www.youtube.com/user/GardnerChiropractic
Radio Show: https://www.facebook.com/BacktoHealthTalkShow/
Website: https://www.gcnjamaica.com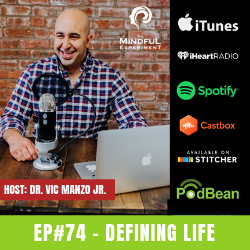 In life, sometimes, we are unconscious of how we are programming and defining our experience/our reality.  We have not been taught or it has been not shared that what we say, think and do, frames our reality, our experiences of life.  It is the one piece to the massive mosaic of the human being experience.  But, have you been taught that what you define things as, will be?  You have done this before, many times but may not have been aware of it. 
In this episode, it is all about creating awareness.  To understand how much of a creator you truly are and how you DEFINE your experiences and reality based upon how you see it as.  Just think about a person who you couldn't stand or dislike.  Why is it you dislike them?  What did you see, experience or notice about them that you focus on the dislike and label them with the word and so forth?  Could you experience anything else outside of that or is that the only characteristic?
For example, if you see someone rude, all you will see is them being rude and your mind will look for every instance that gives you the inkling to show that, you are right, look, they are rude.  Look at how they talk, tone of voice, attitude, etc.  You will find some reason for your justification because you defined that person as rude.  
Imagine if you flipped the script and saw them as loving and believed it?  What would you see?  Tune in as I dive deeper into this!
Please, if you like the episode and the podcast, please share a review.  They go a long way!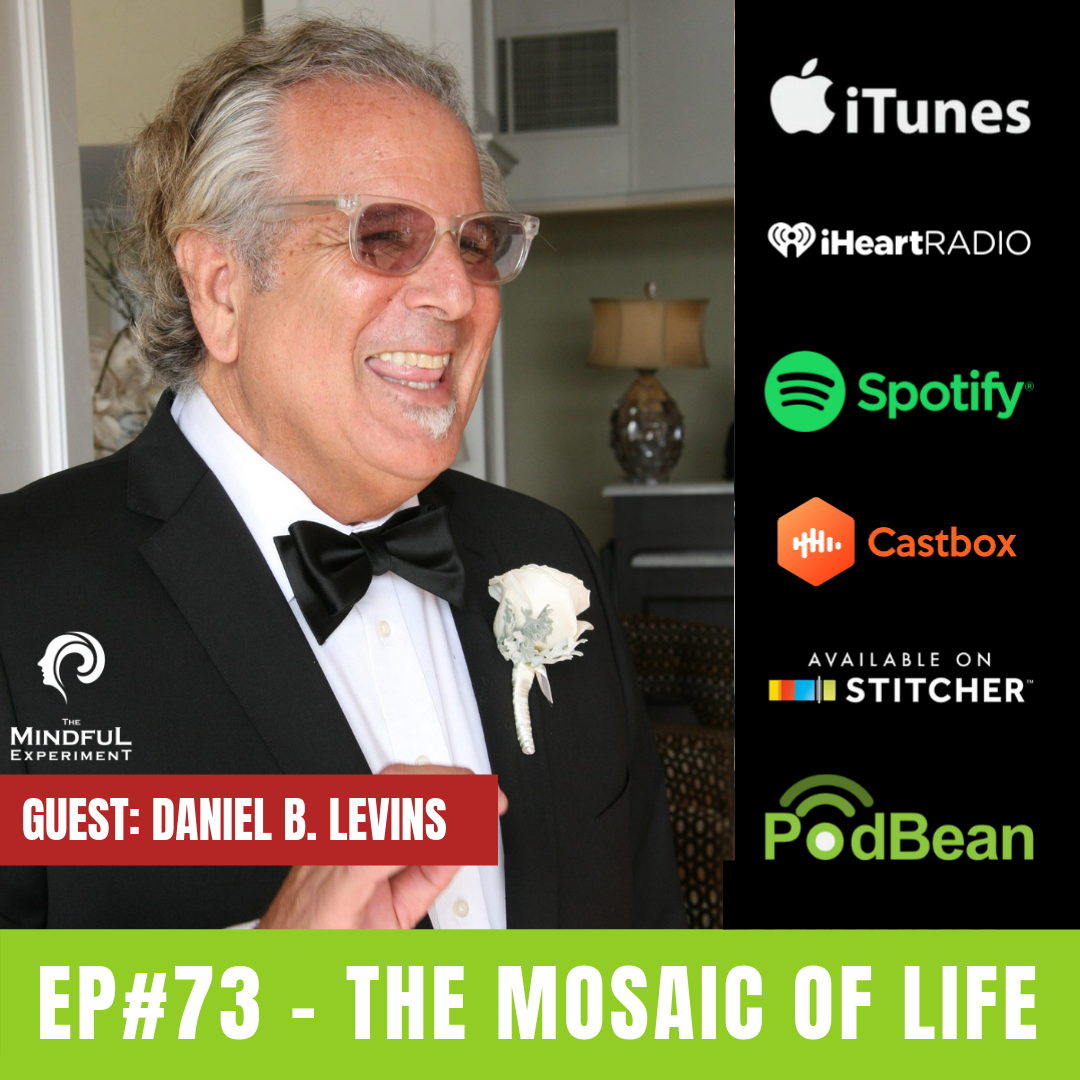 In this wonderful episode, Daniel B. Levins and I discuss a variety of topics and we dive deep into his new book, "The Mosaic."  In his new book, we discuss the different people in the mosaic, the deep profound wisdom shared in the book and how wonderfully written it was.  We dive into his personal story. that relates to the book and so much more.  This one has so many life wisdoms shared, be ready with a pen and paper. 
Who is Daniel B. Levins?
All of us hide. I do too. If you are observant, you can see it in my picture, my eyes are hidden by the tint of my glasses. Strange for someone who says he is a connectivity expert, no?
No. For you see as different as you might think I am, I am just like you. I laugh when I am happy and hide when I feel pain. And it is because I am like you and feel what you feel, that I am able to understand you and know the obstacles you face, because I have faced them too. It is the fact that we are the same that makes me feel deeply connected to you.
But on the surface we are different. I walked away from an opportunity to run a billion dollar company to hitchhike around the world because what motivated other people did not motivate me. I have dined with the wealthiest of the wealthy and sat on street corners with the poorest of the poor. I was one day away from becoming a Rabbi and I lived as a monk for 10 years. I was the Director of Business Development at Hay House and helped them grow from $3million a year in sales to $100million in revenue through out of the box innovative strategies. I am that rare breed of person whose path is an embrace of business man and mystic forging a road that was at one time mostly uncharted.
But no matter how different our lives seem, when we sit together and listen to each other, I know we will find amazing similarities. As a connectivity expert and business leader I work with those similarities to connect governmental organizations, corporations, and businesses by inviting them to look past the surface differences to find the place of real connection. I am available to speak at workshops, retreats, and corporations with the mission to reconnect the world to that which we hold in common.
I am married to a woman I love deeply. She shows me how to trust in the power of my heart. I am the lucky father of a beautiful special needs daughter who teaches me unconditional love, a fun-loving stepson, a brilliant stepdaughter and a very needy Golden Retriever. We currently live three blocks from the ocean and feel blessed to be alive.
How to Connect with Daniel?
Email: danny@TheMosaicOnline.com
Phone: 760.828.2529
Facebook: @zenseidanny
Twitter: @dannylevin
LinkedIn: @daniel-levin-themosaic
The Mosaic on Amazon: https://amzn.to/2RTF5l5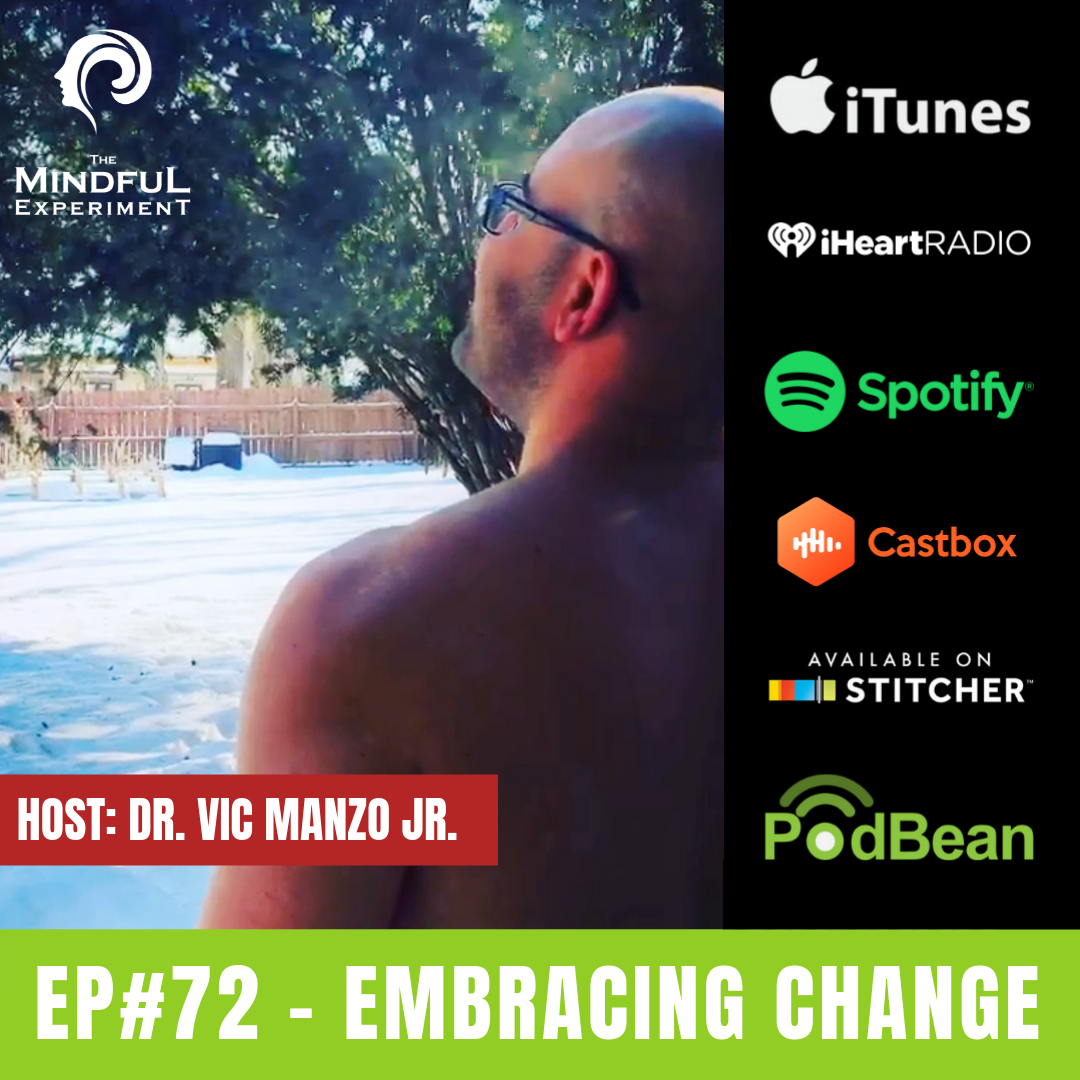 One thing for certain is CHANGE.  Change is a constant law of creation and a law of the Universe.  Your human body is in a constant flux at all times.  Within 3-5 days, you have a new gastrointestinal lining (GI Tract).  Within 1 month, you have new skin.  Within 4 months, you have new blood.  The body is in a constant state of flux just as the Universe is.  
Sometimes in life, we don't embrace change well.  Sometimes we don't allow for change to come in and we stay fixed in the world we live in.  
In this episode, I talk about the freezing cold temps Chicago has been experiencing and how I embrace change with seasons, life and so much more.  Tune in below!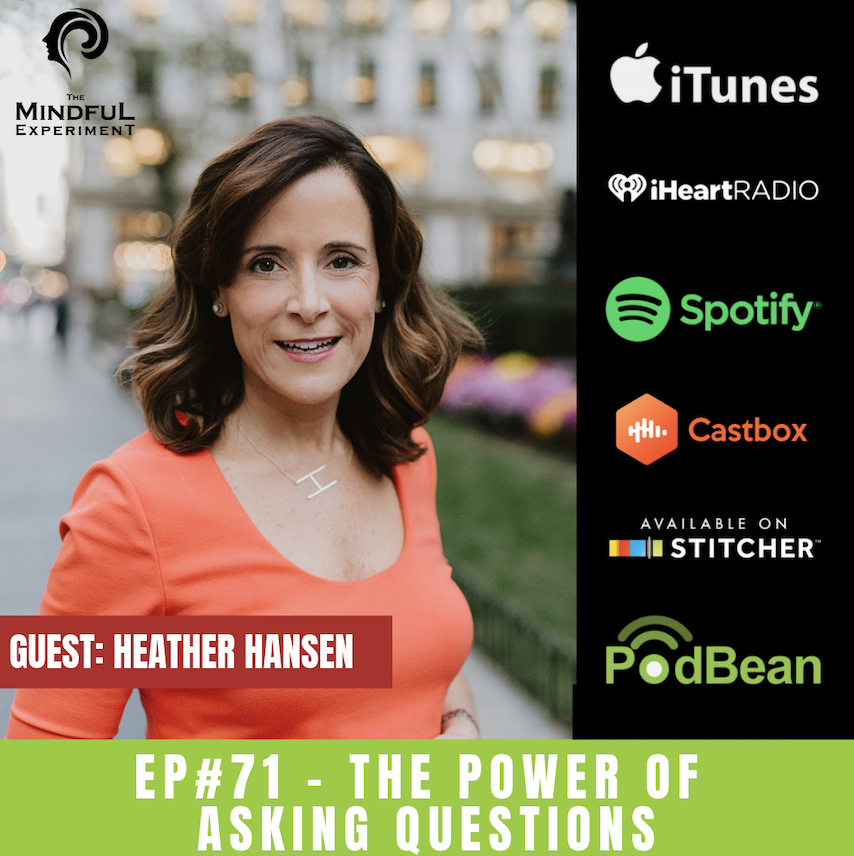 In this interview, Heather Hansen, one of Pennsylvania's top 50 female lawyers, shares the power of asking questions.  She shares how her experiences in the court room from asking questions can help you transform your life and help empower your life.  Tune in for more!
Who is Heather Hansen?
Who stands up for you? For over 20 years Heather Hansen has been a trial lawyer, advocating for her clients in the courtroom. She's consistently been named one of the Top 50 Female Lawyers in Pennsylvania, is an anchor at the Law and Crime Network, and has appeared on NBC, Fox News Channel, and CNN> Now she shows individuals and business how to stand up for themselves, their ideas and to become their own best advocate. Heather's book. The Elegant Warrior-How to Win Life's Trials Without Losing Yourself, is available in stores and on Amazon in April.
How to Connect with Heather?
Phone: 610-724-9657
Email: heather@heatherhansenpresents.com, 
Facebook - @imheatherhansen
Instagram - @imheatherhansen
New Book Release: https://www.amazon.com/Elegant-Warrior-Trials-Without-Yourself/dp/1989025269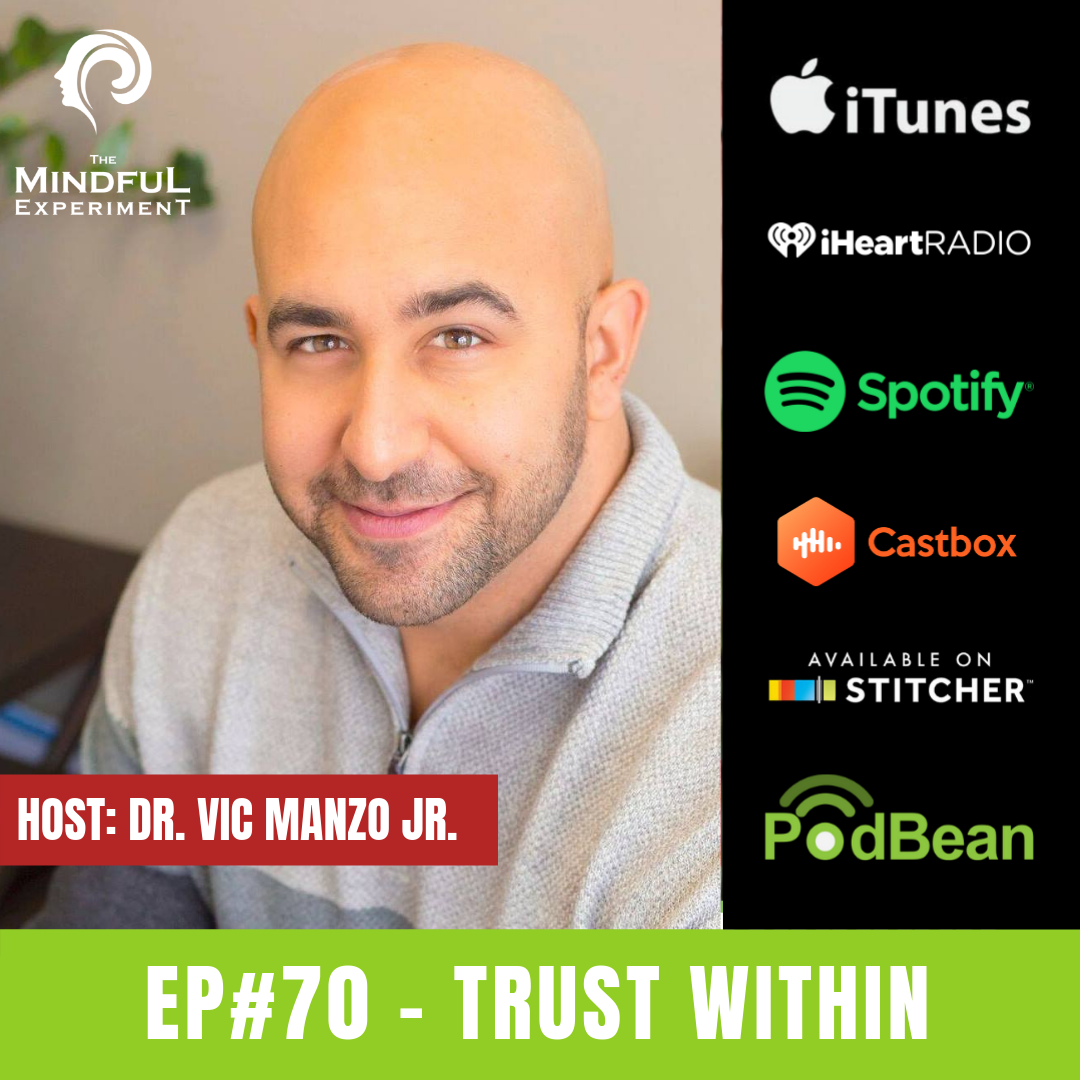 We live in a world that we constantly focus on external circumstances or events.  Most people live in a 1% reality which means, you trust and experience only with your 5 senses and what you see is what you think that is all there is.
The truth of the matter and science has finally caught up to what ancient sages, mystics and many others have said for 1,000s of years is there is a whole another type of reality, multiple layers of reality and dimensions.  
We have more than 5 senses and in this episode, I talk about a sense that we have lost or disconnected from.  We are taught at a young age to dismiss it and since we, the older generation have been taught to dismiss it, we are teaching children younger and younger to do the same.
Tune in below to learn more about your soul's compass, its navigator and how it is the TRUE GPS to your soul's purpose and much more.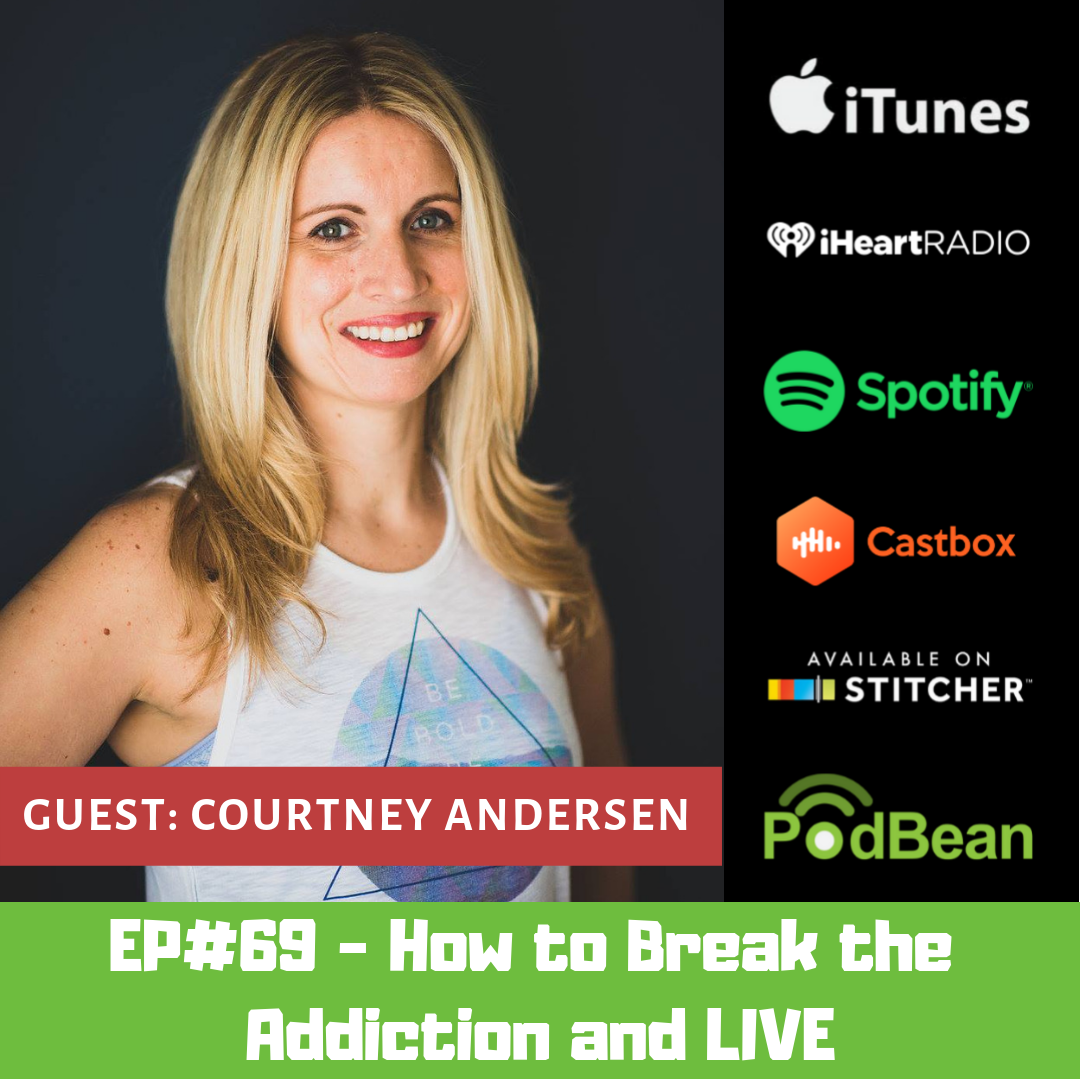 In this episode, Courtney gets RAW and REAL with her personal story and battle with addiction and how she broke through and now is helping others do the exact same thing.  This woman has such a huge heart and truly is changing lives from the root level up.  It truly was a joy to have her on the show and appreciate what she is doing for others!
Who is Courtney Andersen?
I'm a Sober Coach, Health + Fitness Coach, the Founder of Sober Vibes and Real Aligned Women both are an online support community for recovery and sober-curious women of all ages.  I'm a wife and cat mom to my little fur pants, Fiona.  I'm a lover all Bravo shows, personal development, being in the flow, fall time in Pure Michigan, travel, the F word, sweet treats, being kind and laughing every single chance I can. 
My favorite day of my life is August 18, 2012, because that is the day I finally stopped the madness of addiction and started to do some real LIVIN!
How to Connect?
Connect with me.. 
Email: sobervibes@gmail.com 
Instagram: https://www.instagram.com/courtney_andersen
Facebook:https://www.facebook.com/sobervibes 
Podcast: http://realalignedwomen.libsyn.com/
Website: www.realalignedwomen.com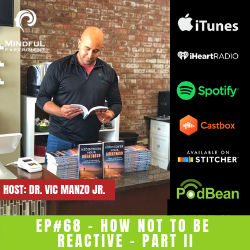 In this episode, I share with you Part II of How Not To Be Reactive in life and share concepts to help you show up being, the best version possible.
Everything I share in this episode is all backed by functional neurology.  I share how the brain operates, why we are seeing an increase in more poor behaviors from children, adults, mass shootings, and so much more.
I promise you, this is not an episode that is dark but if anything, gives you reason and empowerment to become aware of what is going on within the brain and how we can alter it to express our more humanistic traits of LOVE, BLISS, JOY, GRATITUDE, APPRECIATION and HELPING OTHERS.
Tune in for more...