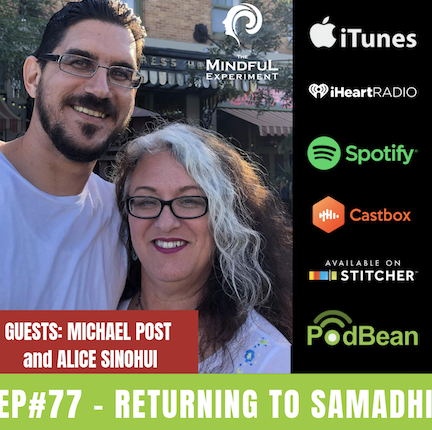 In this episode, I had the opportunity to interview Michael Post and Alice Sinohui.  These two beautiful souls share their personal stories, the WHY they do what they do and we dive deep into spiritual truths that are so simple, they allow for you to create transformation within your life.
Enjoy the episode and let us know what you think of the episode!
Michael Post and Alice Sinohui are the owners of the school - Samadhi - Sea of Wisdom where they teach individuals how to remind themselves of the power of who they truly are.  
To connect with them and learn more about the work they do:
Michael Post 928.446.5887
Alice

Sinohui 928.920.6464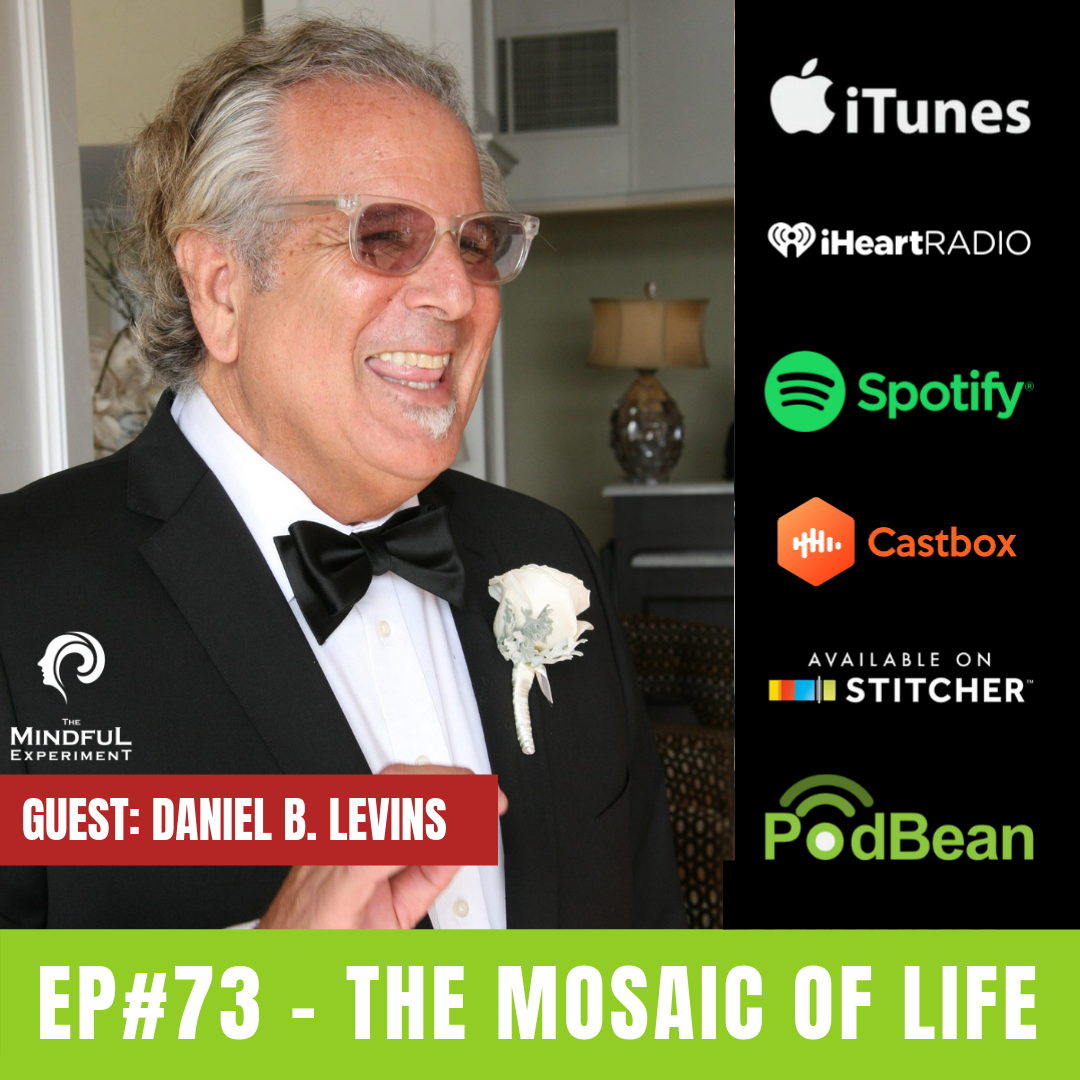 In this wonderful episode, Daniel B. Levins and I discuss a variety of topics and we dive deep into his new book, "The Mosaic."  In his new book, we discuss the different people in the mosaic, the deep profound wisdom shared in the book and how wonderfully written it was.  We dive into his personal story. that relates to the book and so much more.  This one has so many life wisdoms shared, be ready with a pen and paper. 
Who is Daniel B. Levins?
All of us hide. I do too. If you are observant, you can see it in my picture, my eyes are hidden by the tint of my glasses. Strange for someone who says he is a connectivity expert, no?
No. For you see as different as you might think I am, I am just like you. I laugh when I am happy and hide when I feel pain. And it is because I am like you and feel what you feel, that I am able to understand you and know the obstacles you face, because I have faced them too. It is the fact that we are the same that makes me feel deeply connected to you.
But on the surface we are different. I walked away from an opportunity to run a billion dollar company to hitchhike around the world because what motivated other people did not motivate me. I have dined with the wealthiest of the wealthy and sat on street corners with the poorest of the poor. I was one day away from becoming a Rabbi and I lived as a monk for 10 years. I was the Director of Business Development at Hay House and helped them grow from $3million a year in sales to $100million in revenue through out of the box innovative strategies. I am that rare breed of person whose path is an embrace of business man and mystic forging a road that was at one time mostly uncharted.
But no matter how different our lives seem, when we sit together and listen to each other, I know we will find amazing similarities. As a connectivity expert and business leader I work with those similarities to connect governmental organizations, corporations, and businesses by inviting them to look past the surface differences to find the place of real connection. I am available to speak at workshops, retreats, and corporations with the mission to reconnect the world to that which we hold in common.
I am married to a woman I love deeply. She shows me how to trust in the power of my heart. I am the lucky father of a beautiful special needs daughter who teaches me unconditional love, a fun-loving stepson, a brilliant stepdaughter and a very needy Golden Retriever. We currently live three blocks from the ocean and feel blessed to be alive.
How to Connect with Daniel?
Email: danny@TheMosaicOnline.com
Phone: 760.828.2529
Facebook: @zenseidanny
Twitter: @dannylevin
LinkedIn: @daniel-levin-themosaic
The Mosaic on Amazon: https://amzn.to/2RTF5l5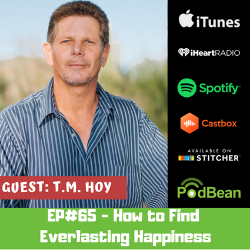 T.M. Hoy share his amazing life story of his experience of being in a Thailand prison for 5 years and an additional 11 years in the U.S. prison system and how he didn't know, every single day, if he would see the next.  From this experience, it ignited his light to shine bright and made him realize what was truly important in life.  He will share gems on how to find EVERLASTING HAPPINESS in your life and much more.  Tune in, share a comment of what you thought and give us some feedback. 
Who is T.M. Hoy?
T.M. Hoy has also written Rotting in the Bangkok Hilton (Skyhorse Publishing), and The Nature of Religion (Pan Publishing). Originally from California's Silicon Valley, he became a gemologist after college and worked in the jewelry industry for years. He traveled extensively throughout Europe and Asia and kept homes in Bangkok and the northern Thai city of Chiang Mai. It was at his villa in Chiang Mai where a friend murdered a woman in his house and he made the fateful decision to help cover it up instead of going to the  police. He spent the next 5 years in Bangkok's notorious Bang Kwang Central Prison and an additional 11 years in the U.S. prison system. Today he lives in Tucson, AZ, where he fights a (losing) battle against getting fat from all the great Mexican restaurants. You can find him online at LastingHappiness.net
T.M. Hoy's Book
LASTING HAPPINESS: Secrets of the Heart, Mind, & Spirit Revealed is a practical, step-by-step guide to help you create a life rich in love, meaning, and creativity. Use the wisdom that almost cost the author his life to make yours a paradise. Here are the tools and techniques you need - hard-earned knowledge from some of the most brilliant scientists, doctors and thinkers who've ever lived. 
How to Connect with T.M. Hoy?
Facebook: /tm.hoy
Web: https://lastinghappiness.net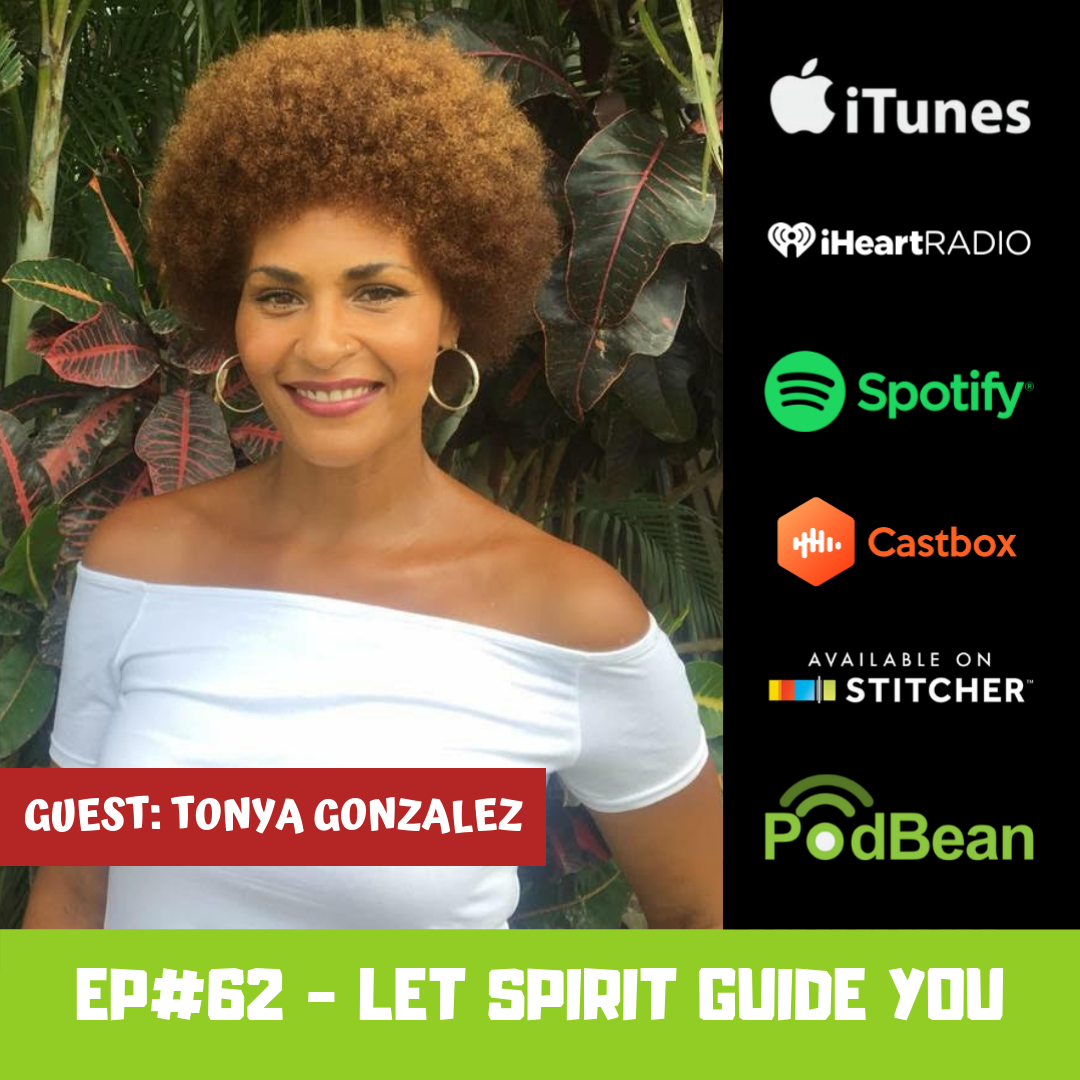 I had the pleasure of interviewing a dear friend to me, Tonya Gonzalez.  I have known Tonya for 9 years and she has been someone who has helped me in my evolutionary process.  We were both starting out in our quest to create the life we desire, and share our light to the world.  I am so proud to say, after 9 years, this woman is the #3 psychic in the world and doing some amazing things.  
In this episode, we dive into how to trust spirit as Tonya shares her story on how many times she let spirit guide her on her quest in life and how it always worked out for the best and so much more.  
Sit back, relax and enjoy the energy that was exchanged in this amazing episode.  You will definitely feel uplifted after this with spiritual knowledge to inspire you to take life to the higher vibes!
Who is Tonya Gonzalez?
I'm Tonya González(née Melendez) aka Tarot Life Coach, a born Psychic Medium. From my humble beginnings, reading Tarot cards in a suburban Chicago cafe to international fame as I was voted #3 Psychic in the World during the "International Psychic Challenge Ukraine" in 2012.
I'm currently working on my upcoming book, "The Sensuous Bruja." A practical and useful playbook to add Sexy to your Magic! Filled with inspiring stories, Prayers, Spells and Rituals to reawaken and realign the Sensuous Self, Spirit and Soul within us.
I continue to evolve as a Healer, Teacher, Spiritual Entrepreneur and Speaker. I have traveled extensively throughout the US, Europe, Morocco and Costa Rica before settling on the coasts of Mexico, studying and sharing my gifts.
Following a decade of Tarot Readings, Psychic Healing and Spiritual Life Coaching, I now writes and teaches others to empower themselves through learning to "Use Your Magic". My courses inspire and instruct with practical daily ways to heal, respect and love thyself. I believe, "by allowing our natural gifts and talents to emerge, we can truly allow ourselves to shine."
How to Connect?
Books
"Opening with Grace and Gratitude" Anthology (Amazon)
"Angel Blessings" Anthology (Amazon)
"The Little Book of Woo Woo" eBook - Self Published
"The Sensuous Bruja" - Release Date in 2019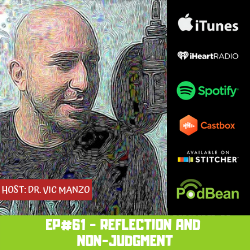 In this episode, I am sharing the power of reflections and how to do them without judgments.  This is a great time to tune into this and talk about it because we are just weeks away from the end of 2018 and the birth of 2019.  
Reflections has been an amazing tool that I have used to gauge my growth, my lessons learned, my successes and so much more.  It is a vital tool I use in many different areas of my life.  
In the episode, I will share with you how I have used it, what for, what areas of my life and how you can use them in your own.
I will even share what happens to us as a soul, when our life as who we are comes to an end and the life of who we truly care (non-physical) comes back to life, how we go through a life review, what it is about and why it is vital for each soul to go through that process.
I always say, if we do this as a soul, then why not do this while we are human?
Tune in and let us know what you think...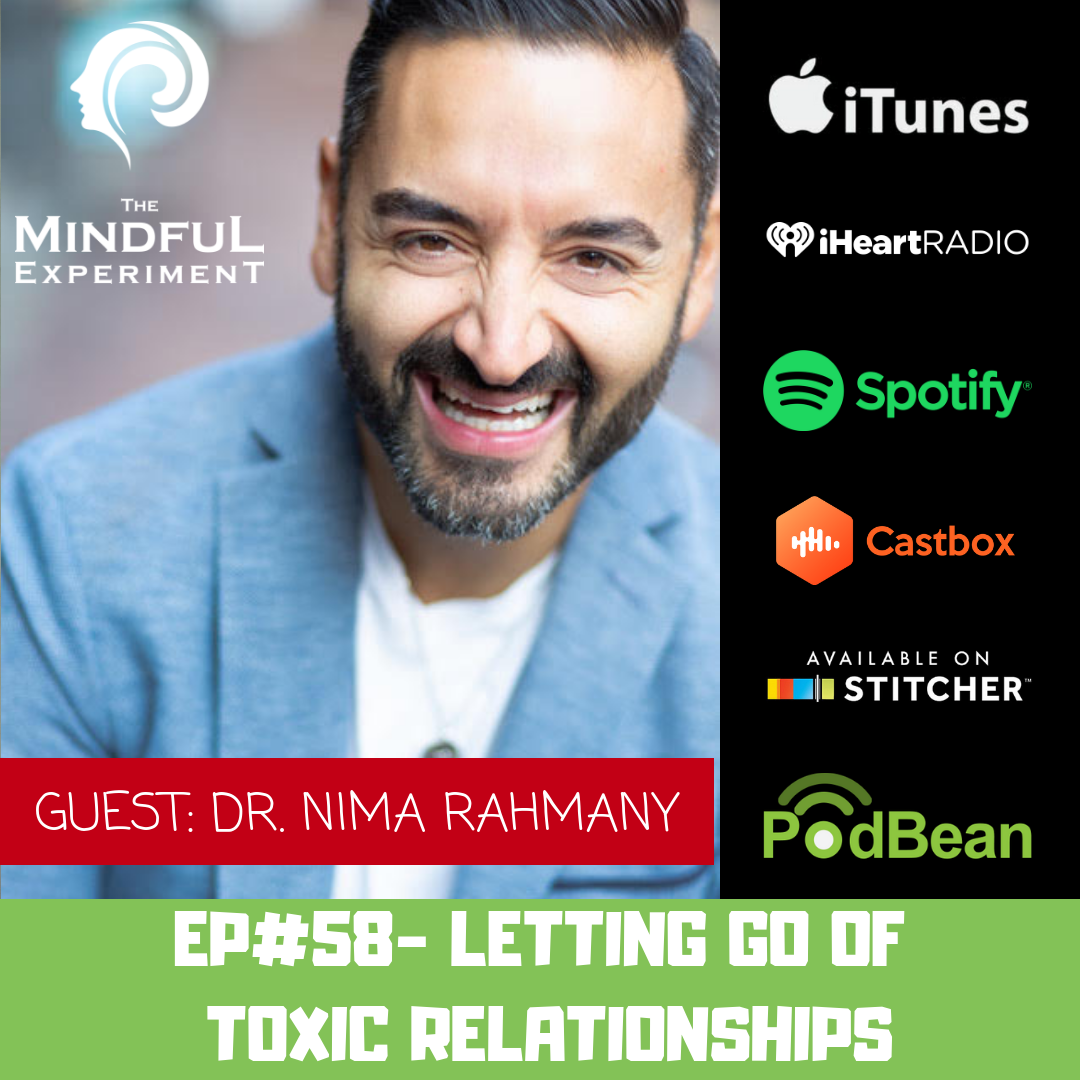 On this episode, I interviewed a friend that I have known for almost 8 years and we dive down the path of relationships and how we carry toxic relationships from one to the other.
Dr. Nima will talk about what truly is Love at First Sight or when we see someone that we "fall in love with at first sight" and what that truly means.
He shares his knowledge and wisdom in this episode that will leave you feeling uplifted and more aware of your relationships and your "pain body."
Who is Dr. Nima Rahmany?
Dr. Nima Rahmany, DC, CCWP is both a Chiropractor and an educator, specializing in helping individuals and professionals get to the ROOT CAUSE of their physical and emotional challenges, from stressed, depressed, and anxious to living Powerfully Aligned and on Purpose.  After building a successful Chiropractic practice in Maple Ridge, BC, Dr. Nima sold his clinic in June 2016 to pursue his passion of teaching and coaching professionals who are stressed, depressed, and anxious transform and have their best year ever— in both a private and corporate setting.
Aside from being in practice part at Limelight Wellness, Dr. Nima has integrated all the mind-body tools in his quest for healing stress-related disorders into one, simple to follow method called "The Overview Method", which is " the adjustment above atlas" that he teaches one-on-one and in groups all over the world in his engaging and "edutaining" lectures filled with inspired authenticity and  edutainment.
How to Connect?
Facebook: drnimarahmany
Instagram: @drnima
Email: Nima@DrNima.com
Website: www.DrNima.com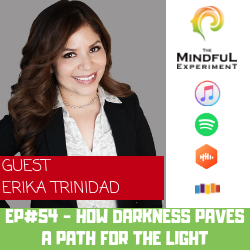 In this amazing interview, I get to spend some time with a good friend and share some personal things that she has gone through in life but how it help mold her into the amazing success she is today.  Tune in for more!
More about Erika Trinidad
Erika Trinidad works under Baird & Warner, she is a Broker Associate who has been helping clients achieve their real estate goals since 2004. As a lifelong resident of the Chicago area, she has extensive knowledge of the surrounding communities, such as Glen Ellyn, Wheaton, Lombard, Villa Park, La Grange, La Grange Park, Brookfield, Berwyn and Western Springs.
Erika is a Certified Negotiation Expert and a Certified Home Staging Consultant, as well as a seasoned Short Sale expert. Erika's depth of expertise has placed her in the Top 5% of Brokers nationwide. She has extensive knowledge of the home buying and selling process which is a huge advantage to her clients, who benefit from her array of marketing strategies, negotiation skills, local insights and sound advice. Her home staging and sales talents lead to top-dollar offers, while her tenacious negotiation and attention to detail take the stress out of the home buying and selling process.
Erika is a loving and devoted wife and mother of 4.
Connect with Erika
FB: https://www.facebook.com/rebroker411
Phone: 708.252.8729 
Email: erika.trinidad@bairdwarner.com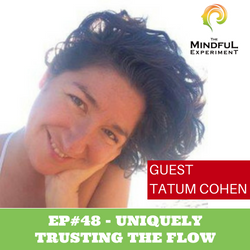 I had the opportunity to interview Tatum Cohen from Uniquely Tatum.  In this episode, Tatum truly shares how to trust the flow of the Universe and life and how to be your own person without caring of what others think.  She truly has OWNED love spending time with herself and truly connecting and nurturing an amazing relationship with herSelf.
I truly we can all use some more self-care and Tatum truly shares on how she does it and more!  Tune in for more!
Who is Tatum Cohen?
Tatum Cohen is the founder of Uniquely Tatum, a coaching organization enabling high performance individuals to function as their most authentic selves. She is a graduate of Landmark Education's Curriculum for Living and Pennsylvania State University (B.A., Communications). For the past decade, she's been pursuing her truth, shocking people awake and creating methods to ensure her own potential is not wasted. Her work as a natural health advocate, entrepreneur, artist and coach have allowed for vibrant conversations with clients and friends. It is no surprise that many have achieved the necessary breakthroughs to be at their happiest and healthiest through working with Tatum.
Show Notes:  Join my email list at www.uniquelytatum.com and stay tuned for my upcoming digital course, workbook & podcast launches in the next few months.
Connect with Tatum on Instagram: https://www.instagram.com/uniquelytatum/ Read the rest of this entry »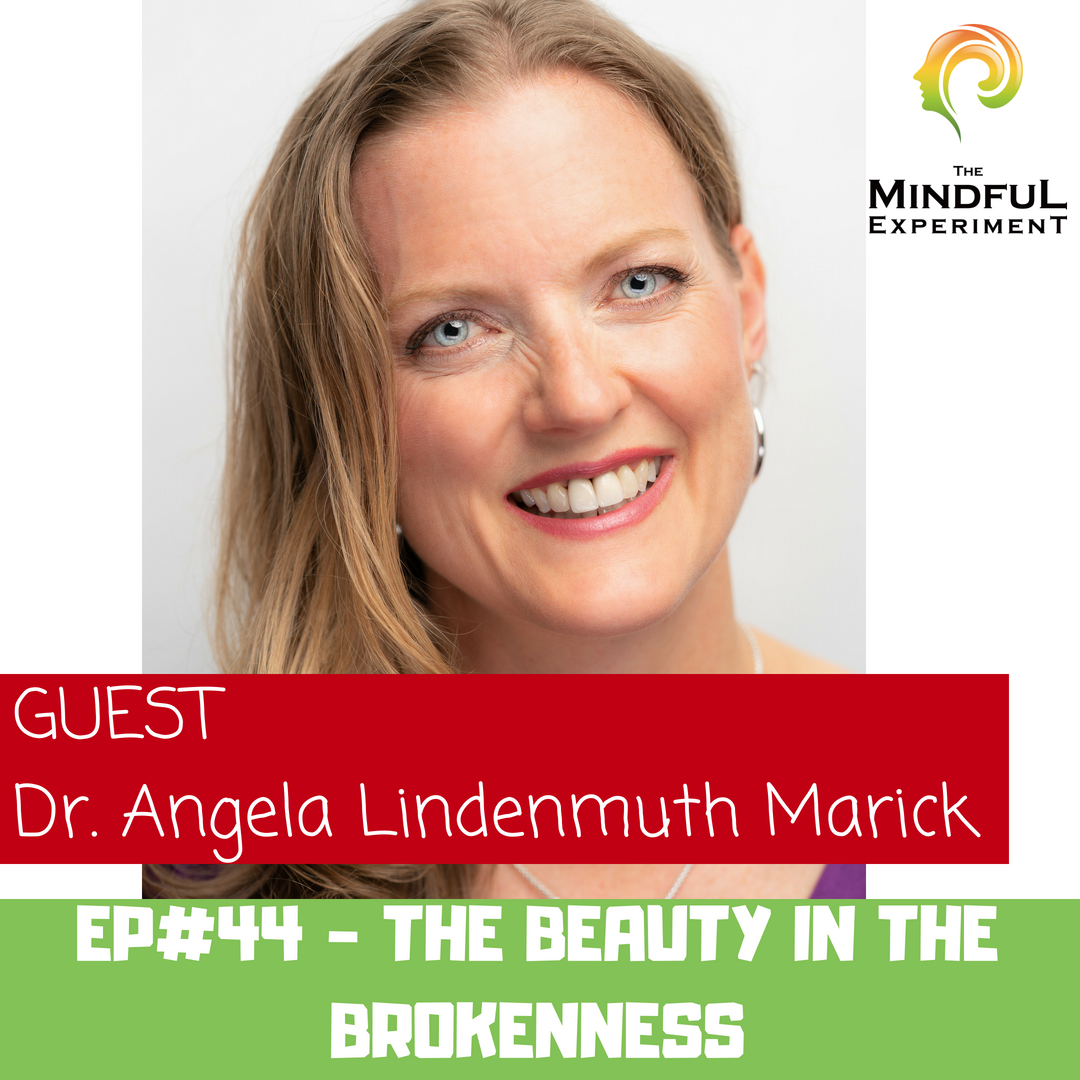 This episode is as real and raw as it gets.  Dr. Angela truly shares her journey of losing her husband to cancer and finding the beauty in all the brokenness that she felt.  She had to dive deep within and trust the process to know there was something beautiful that would come from these dark moments in her life.  What she shares afterwards that happens in her life is nothing of a coincidence.  It truly shares how the Universe is ALWAYS working FOR YOU and how nothing in life is truly bad, unless you view it this way.  Dr. Angela truly trusted her gut and followed it and what follows is absolutely inspiring.  Tune in for more...
::: SHOW NOTES :::
Bio of Dr. Angela
A Highly-Respected Chiropractic Education
Dr. Angela earned her Bachelor of Science degree from Cornell University in 1999, with majors in nutrition and exercise science. Although she was a premed student at the time, her decision to enter medical school ended when she met a chiropractor who was helping people without the use of drugs or surgery. "This natural approach resonated with me, and I knew it was something I had to do." Shortly thereafter, she enrolled in Palmer College of Chiropractic in Davenport, Iowa, graduating as valedictorian of her class in 2003. "I originally concentrated mainly on the science of chiropractic, but as the years have gone by I have expanded my focus to include the art of my profession as well." Always an avid learner, this Doctor of Chiropractic has additionally earned clinical proficiency in the following areas of postgraduate study:
Webster certification through the International Chiropractic Pediatric Association (ICPA)

Advanced training through Epic Pediatrics

Certification as a group fitness instructor
To purchase Dr. Angela's new book, "The Beauty in the Brokenness: One Woman's Voice," CLICK HERE
To connect with Dr. Angela...
Email: drangela@shatterboxcoaching.com
Office: 717-542-3764
Chiropractic office website: www.yorkchiro.com
If you mention you listened to this podcast and want to hire Dr. Angel as your coach, first month is 50% off.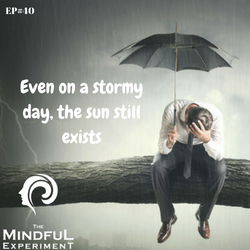 Disappointment is something we all face at one point or another in life.  May it be something small or something vastly unexpected.  Regardless of the magnitude of your disappointment, you always end up having two choices: Allowing it to level you or allowing it to inspire you.
How can disappointment ever be a bad thing if the Universe is always working for you?  I used to get caught up so many times in my life about coming up short to what it was I desired I wanted to accomplish.  It would take days and weeks before I would get over it.  But overtime, the message kept speaking clearer and clearer to me: The Universe is ALWAYS working for YOU!
It was that moment, life shifted and slowly but surely, I looked forward to the failures, the disappointments and much more.  It showed me how my focus was off or that the Universe had to break ties and connections I had to help me raise up to new levels of expansion and moving me closer to my visions.  
How do you allow for disappointment and coming up short on goals affect you?  How do you deal with failures and so forth?  Do you let them uplift you or bring you down?  Tune in as we dive deep into a concept we all face!