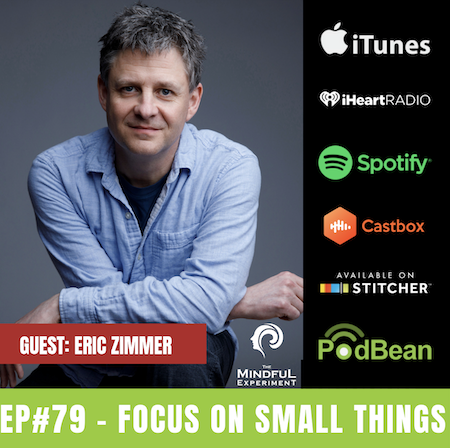 In this interview, Eric Zimmer, shares his life story and how he built a life worth living for himself.  In this episode, we dive into Eric's Tedx talk and discuss the concept of the game, "Risk" as he shared on the talk and why it is so important to focus on the small things in life.  
This is an episode I enjoyed to listen to after production and truly, Eric, shares some wonderful insights for you no matter what stage of life you are at.  
Who is Eric Zimmer?
A dad, serial entrepreneur, podcast host, behavior coach and author, Eric Zimmer is endlessly inspired by the quest for a greater understanding of how our minds work and how to intentionally create the lives we want to live. At the age of 24, Eric was homeless, addicted to heroin and facing long jail sentences. In the years since, he has found a way to recover from addiction and build a life worth living for himself.
He currently hosts the award-winning podcast, The One You Feed, based on an old parable about two wolves at battle within us. With over 200 episodes and over 10 million downloads, the show features conversations with experts across many fields of study about how to create a life worth living.
These experts include scientists, authors, researchers, teachers, musicians, thought leaders, spiritual gurus, and public figures and all offer practical, actionable wisdom that our listeners can readily apply to their lives in order to act their way into a better, more fulfilling life.
In addition to producing the show, Eric works as a behavior coach and has done so for the past 20 years. He has coached hundreds of people from around the world to make real, lasting change in their lives.
His story and his work have been featured in the media including TedX, Mind Body Green, Elephant Journal, the BBC and Brain Pickings.
Where to find Eric:
www.oneyoufeed.net
www.ericzimmer.coach
eric@oneyoufeed.net
Twitter: @oneyoufeed
Facebook: @1ufeed
Instagram: @one_you_feed
LinkedIn: h​ttps://www.linkedin.com/in/ericzimmer/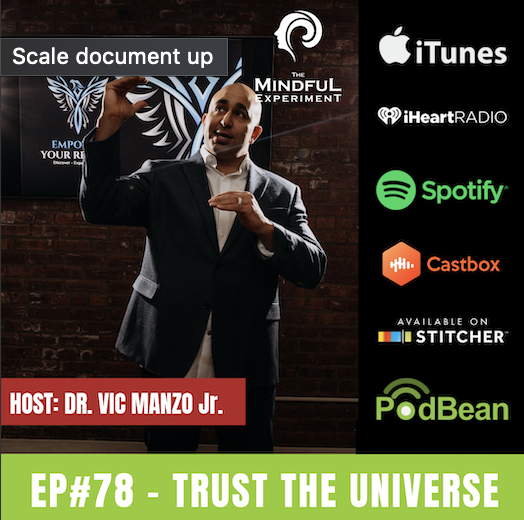 One of the biggest things humans dislike is uncertainty.  Think about this for a second.  What is the biggest fear humans have besides public speaking?  Death...  Why is death such a scary topic?  Is it due to the uncertainty in the afterlife?  
Is it because logically, we cannot understand the concept of what living in a non physical world would mean to us? 
I can go on and on but what about the uncertainty of circumstances in our life.  Our business?  Our financials?  Our goals?  Dreams? Ambitions?
What if uncertainty is the arena of where our goals, dreams and the life we desire to experience existed at?  What if we have to step into the unknown to truly grasp what we desire?
In order to size up in life, whether that is in business, financials, family, etc., you have to step into the arena of uncertainty.  
In this podcast, I will help give you certainty in the uncertainty with that, the UNIVERSE is always WORKING for you...  
Tune in for more and let me know what you think...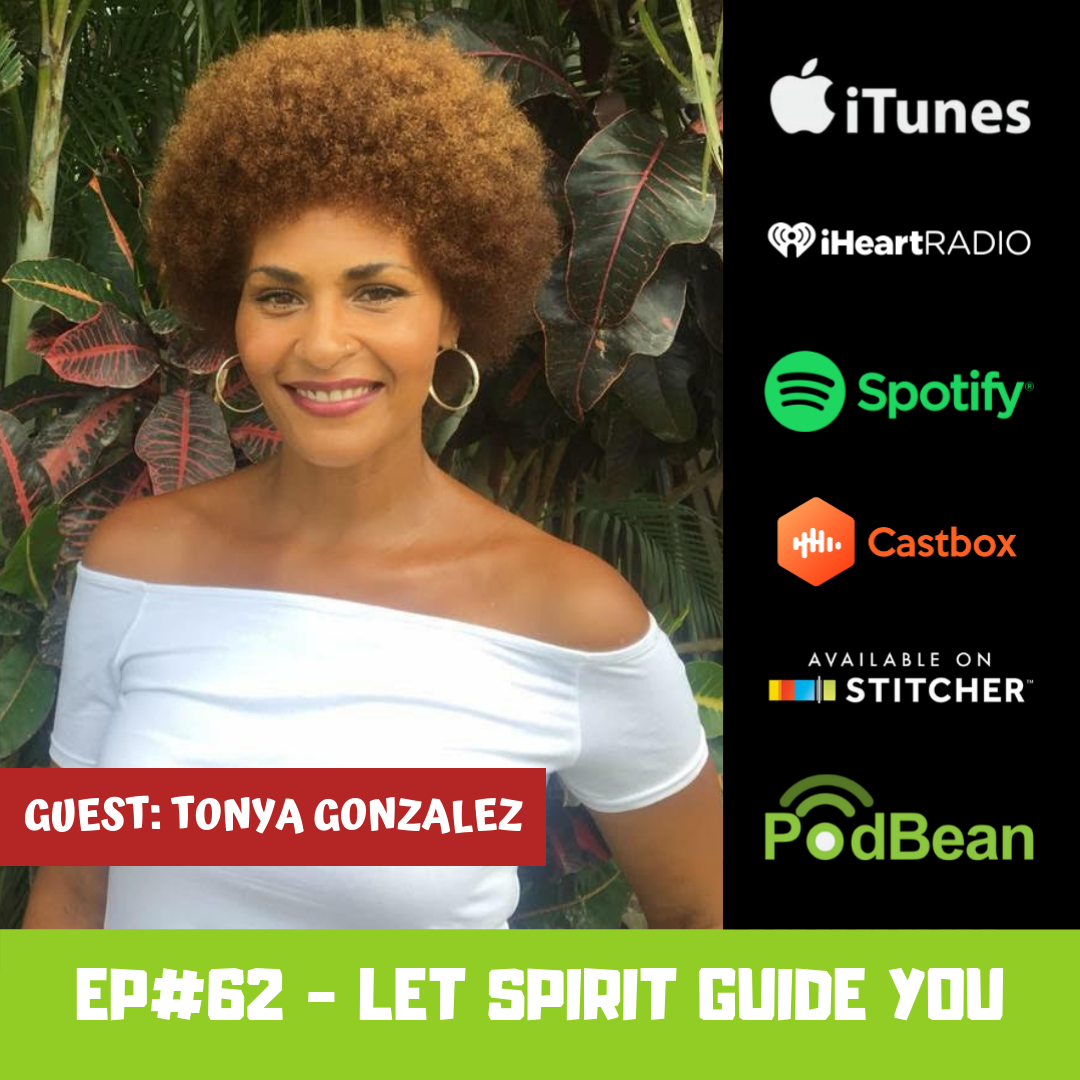 I had the pleasure of interviewing a dear friend to me, Tonya Gonzalez.  I have known Tonya for 9 years and she has been someone who has helped me in my evolutionary process.  We were both starting out in our quest to create the life we desire, and share our light to the world.  I am so proud to say, after 9 years, this woman is the #3 psychic in the world and doing some amazing things.  
In this episode, we dive into how to trust spirit as Tonya shares her story on how many times she let spirit guide her on her quest in life and how it always worked out for the best and so much more.  
Sit back, relax and enjoy the energy that was exchanged in this amazing episode.  You will definitely feel uplifted after this with spiritual knowledge to inspire you to take life to the higher vibes!
Who is Tonya Gonzalez?
I'm Tonya González(née Melendez) aka Tarot Life Coach, a born Psychic Medium. From my humble beginnings, reading Tarot cards in a suburban Chicago cafe to international fame as I was voted #3 Psychic in the World during the "International Psychic Challenge Ukraine" in 2012.
I'm currently working on my upcoming book, "The Sensuous Bruja." A practical and useful playbook to add Sexy to your Magic! Filled with inspiring stories, Prayers, Spells and Rituals to reawaken and realign the Sensuous Self, Spirit and Soul within us.
I continue to evolve as a Healer, Teacher, Spiritual Entrepreneur and Speaker. I have traveled extensively throughout the US, Europe, Morocco and Costa Rica before settling on the coasts of Mexico, studying and sharing my gifts.
Following a decade of Tarot Readings, Psychic Healing and Spiritual Life Coaching, I now writes and teaches others to empower themselves through learning to "Use Your Magic". My courses inspire and instruct with practical daily ways to heal, respect and love thyself. I believe, "by allowing our natural gifts and talents to emerge, we can truly allow ourselves to shine."
How to Connect?
Books
"Opening with Grace and Gratitude" Anthology (Amazon)
"Angel Blessings" Anthology (Amazon)
"The Little Book of Woo Woo" eBook - Self Published
"The Sensuous Bruja" - Release Date in 2019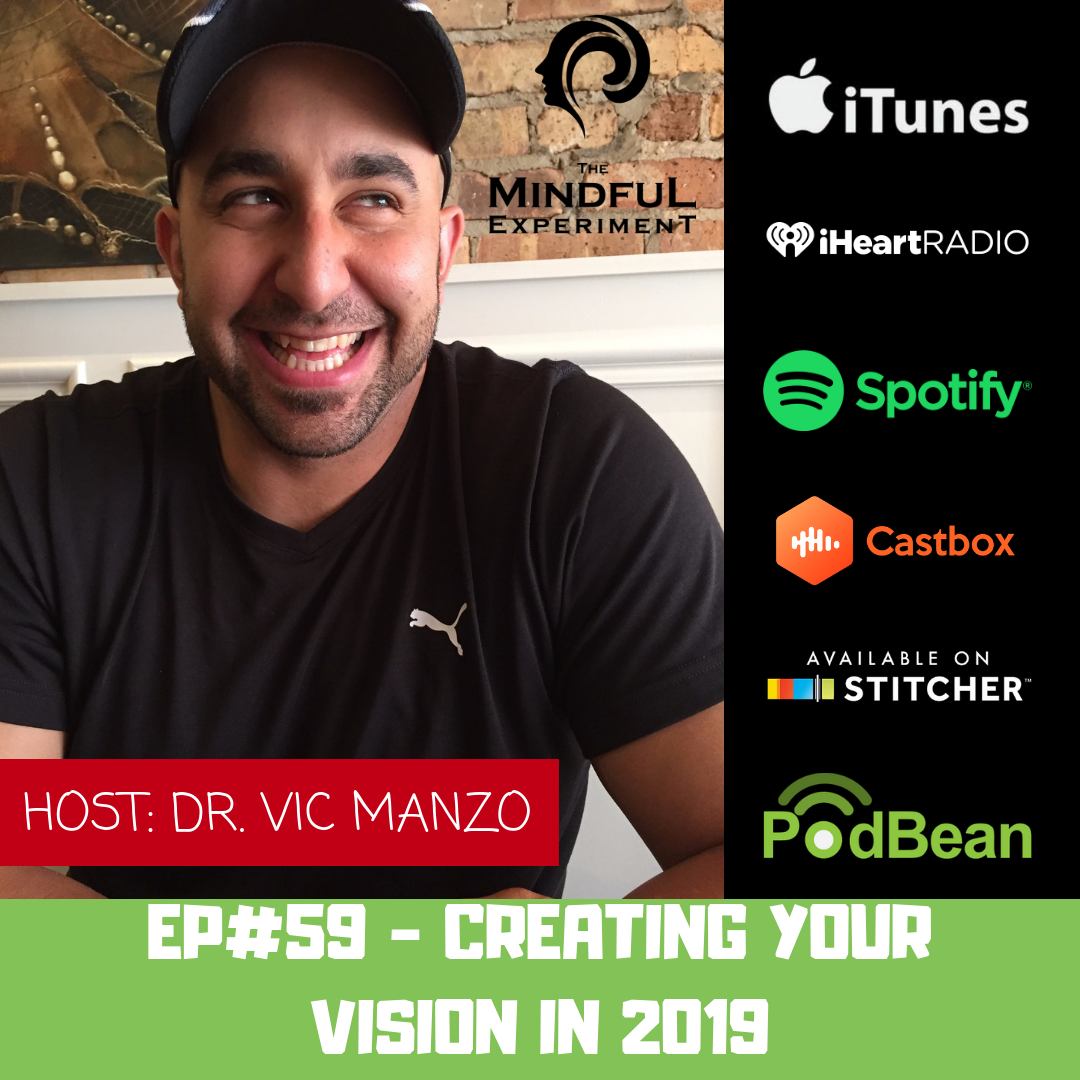 In this episode, Dr. Vic shares on the importance of creating a vision and why he creates visions, rather than goals.  Dr. Vic will share some of the science on Quantum Physics and how it plays a massive role in understanding how vision really works.  
He will share some concepts of how to help yourself stretch and expand in all areas of your life but more importantly, don't fall into the cycle of insanity that most people fall into which is, doing the same thing over and over again BUT expecting a different result.
Make sure to have a pen and paper on hand, because Dr. Vic shares an easy to follow, step by step process in creating your vision and the work to manifest it into your life.
Tune in below.....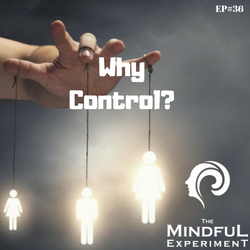 In life, humans are always looking for ways to control their environment.  We are at times, looking to control our children, our spouses, loved ones and more.  Why is it we focus so much on control and more importantly, does controlling more of your life truly lead to a life of inspiration and fulfillment?
In this episode, I dive into what is known as the "EGO" to many but I don't give it the bad rap many people do.  Ego has been known as, "Edging God Out."  But, I share in the beginning the necessity of your EGO and how it benefits you in a specific way.  I will dive into a way on how I share and get stuff out of my system so I can stay peaceful and calm in most of any situation the Universe brings to me.
Lastly, I will share why finding the path of inspiration, fulfillment and returning back to your child-like perspectives is in the UNCERTAINTY in life rather than the CERTAINTY.  Tune in for more!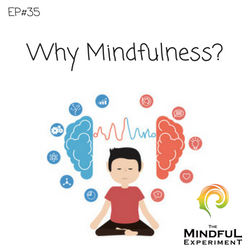 We are living in the most stressful times humanity has ever experienced.  With such huge technological advances, why would we be more stressed in our society?
Well, our attention spans continue to become shorter and shorter.  Our minds continue to have more and more racing thoughts.  We are more focused on the future or past than we are on the present.  We continue to live this hustle and bustle lifestyle that is only wearing us out more, creating more feelings of lack with fulfillment, control and joy.
How can we change all this?  How can we rewire our brains to slow down, be more kid like and enjoy the beauty of what life has to offer?
Tune in for how we can do this with Mindfulness and I will share with you a few techniques that you can practice daily with things you already do to help in the process.  
SHOW NOTES
Lastly, here is a couple of guys who rock with 
guided
meditations
 on UTube
Guided Meditation Apps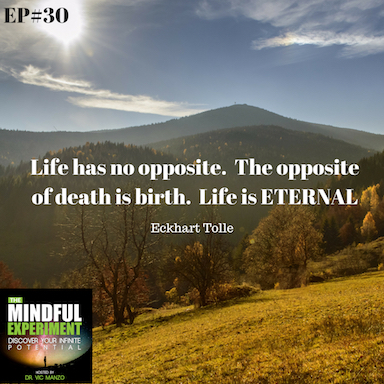 In today's episode I am diving deep into chapter 10 of my new book, "Rediscover Your Greatness." In this chapter, I will be discussing the Inevitable Truth of Life.  The truth of our physical life is, it will come to an end.  But instead of fearing the end, I will discuss concepts and aspects of why it is important to look at it as something to maximize your life and play out to the fullest.
I mention in the book and on this episode about living your life on E.  I share the importance of every single day, making sure you gave all that you can to every aspect of your day and when you do this, when your time is up, you will see, you left everything to the world (left with nothing in the tank). 
Notes from Podcast
For the worksheet on living your life on E, click here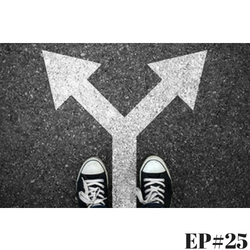 Free Will is our Birthright.  Free Will was granted upon us the moment God/Prime Creator/All That Is created us.  It is our power to choose what we want to experience, how we want to grow, expand and evolve and what lifetimes we want to experience as.  In this episode, I will be sharing with you concepts and stories from Chapter 5 of my book, "Rediscover Your Greatness," as we dive into different aspects of how powerful you truly are and the gift we have been given.
More importantly, I will be sharing why Free Will is so powerful that if you don't like where you are in your life, all you have to do is change your focus, your direction and BOOM, instantanteously, you are on a new path towards whatever your heart desires...  
In life, the small things is what creates the big things to happen.  As you look at legos, it is these small pieces, when put together, over time, create a masterpiece like the London Bridge or in Tel Aviv, Isarel, a lego tower stands 118 feet tall.  Crazy?! But how can you take these concepts and put them into your life?  
Every thing in the physical world has to have time and space to become a reality.  Everything takes time.  It is the small things we do on a consistent basis that creates the big things.  In order for a skyscraper to be built, it takes a lot of little steps over a period of time and space, in order to be achieved.  A new born takes 40 weeks to be born into this world but took 40 weeks to develop and grow, little at a time.  
Everything in nature is all about the small things.  
Tune into this episode as I will be sharing with you stories, concepts and ideas on how to utilize the small things in life and understand that, it is one of the many laws that take place in the game called, "LIFE."
Each of us have a journey, a dream, a vision that we want to accomplish but why is it so many don't follow through on it?  Why is it, at the end of life, we have regrets of what we didn't do?  When we were children, we would create these amazing dreams and visions that regardless of what others said, we believed them to be true.  May it be a king one day.  May it be na astronaut.  Maybe own a skyscraper.  Whatever your dream was, what happen to it?  If you are living your dream and fulfilling your purpose, you are less than 3% of the population.
In this podcast, I will share with you the journey of the 10,000 miles, how to start and how to stay on track.  I will share stories and visions.  Achieving the 10,000 mile journey is not easy.  It takes persistent and consistent action, day by day.  I will give you a process that you can utilize to remembering what it is or what it is you desire and how to start that journey.  Tune in and if you like the podcast, please share a review on iTunes for us!
Don't miss one episode.  Subscribe to the link below and be emailed when new episodes are released.