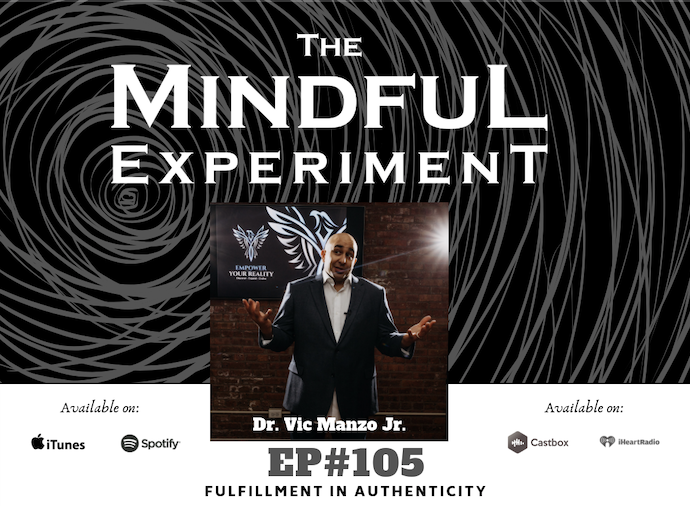 The Pauli Exclusion Principle states that there are not two identical things within the entire universe.  So, when it comes to showing up as your authentic self, why would you ever want to be like someone else?  
In today's world, many things that are done are copied, stolen, used and the credit is rarely given to the people who started it or were the founders.  
This is one reason why I love to share with others, where I learned specific things from.  The purpose is to share and show individuals, I learned from learning from others BUT the fulfillment comes in, when you make it your own.
In this episode, I will share concepts, ideas and methods of what you can do to increase your fulfillment and inspiration in life through the acts of authenticity.  
I know this is a short, but powerful episode on how to have you shine your true light, share your unique gifts with the world where, no one else in the entire Unvierse has to offer.  
Click below or check out the link in the bio to tune in!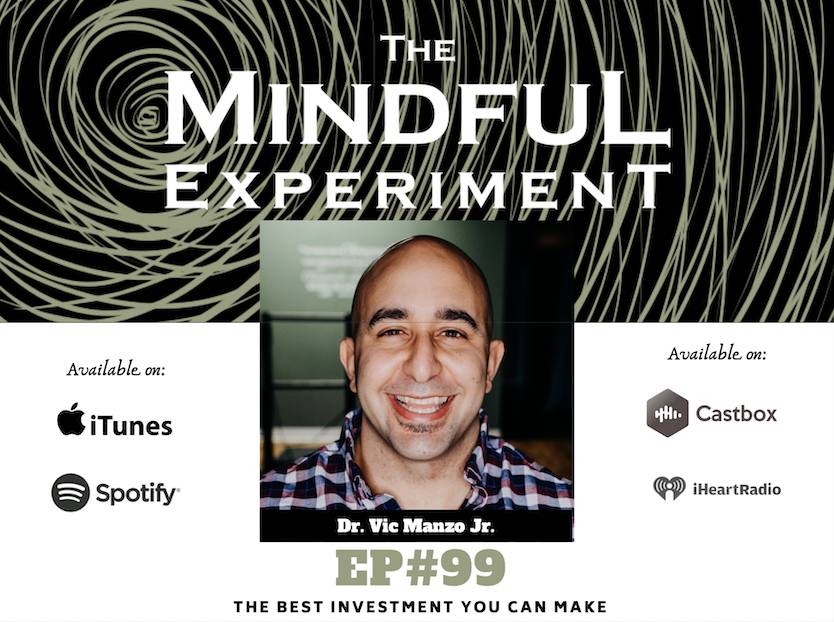 For many, its about how much money can we accumulate. Sometimes, many are looking for the get rich schemes or hear a story of someone who went from living on the streets to making over a million dollars a year within 1 year.
What is something you can invest in, to get the biggest gain for your buck?
What is something that has NO LIMITS when it comes to ROI (return on investment)?
Tune in as I dive deep in a very short episode on what you can do to truly gain the greatest ROI possible.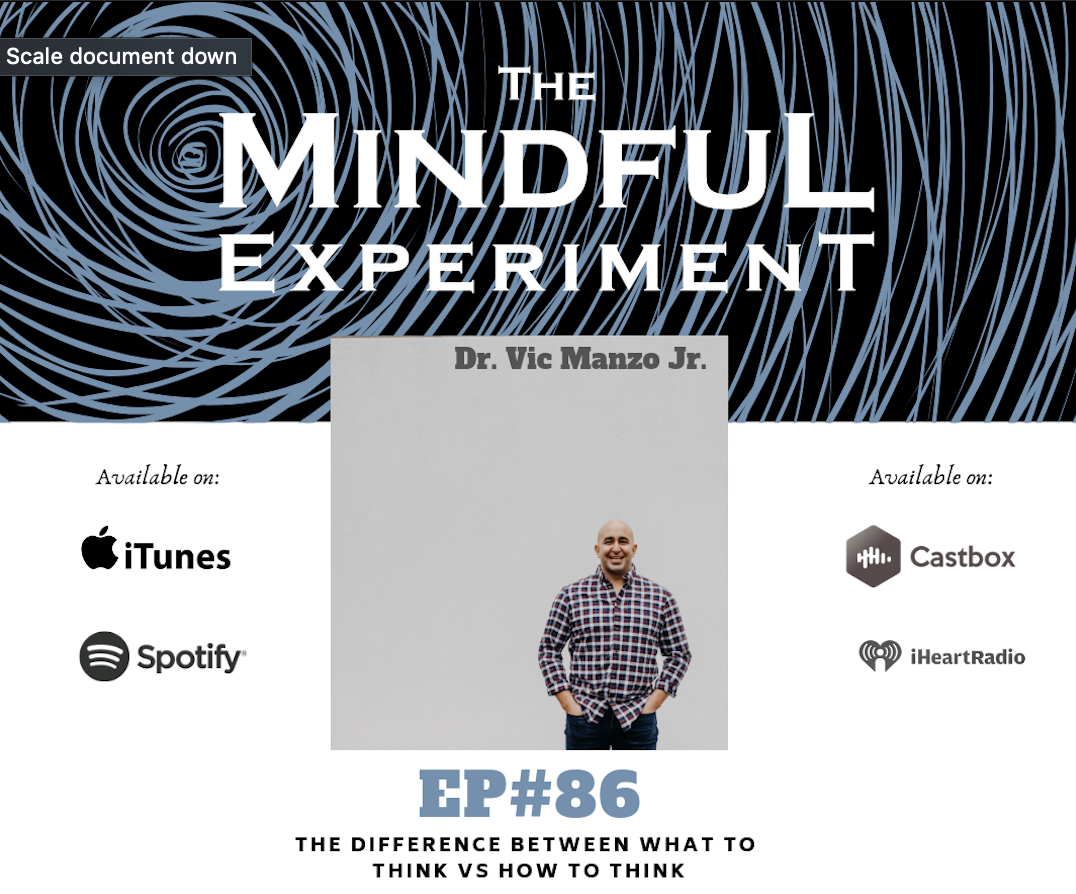 The biggest fail I believe when it comes to learning from someone is when they tell you WHAT to think rather than HOW to think.
The old method of telling you how I did something and now I am going to sell exactly what I did to become successful is awesome stuff but my vision in life is to create SPIRITUAL TRANSFORMATION.
My vision is to help individuals REALIZE their TRUE nature. To allow for your light to shine. My vision is not to create a copy of someone else in any way, shape or form.
Too many people copy people's stuff and put a stamp on it (logo) that it is there's and in the end, they may be successful, but their soul is muted.
Tune in as I share more on these principles and help you dive deeper into the world of HOW rather than WHAT...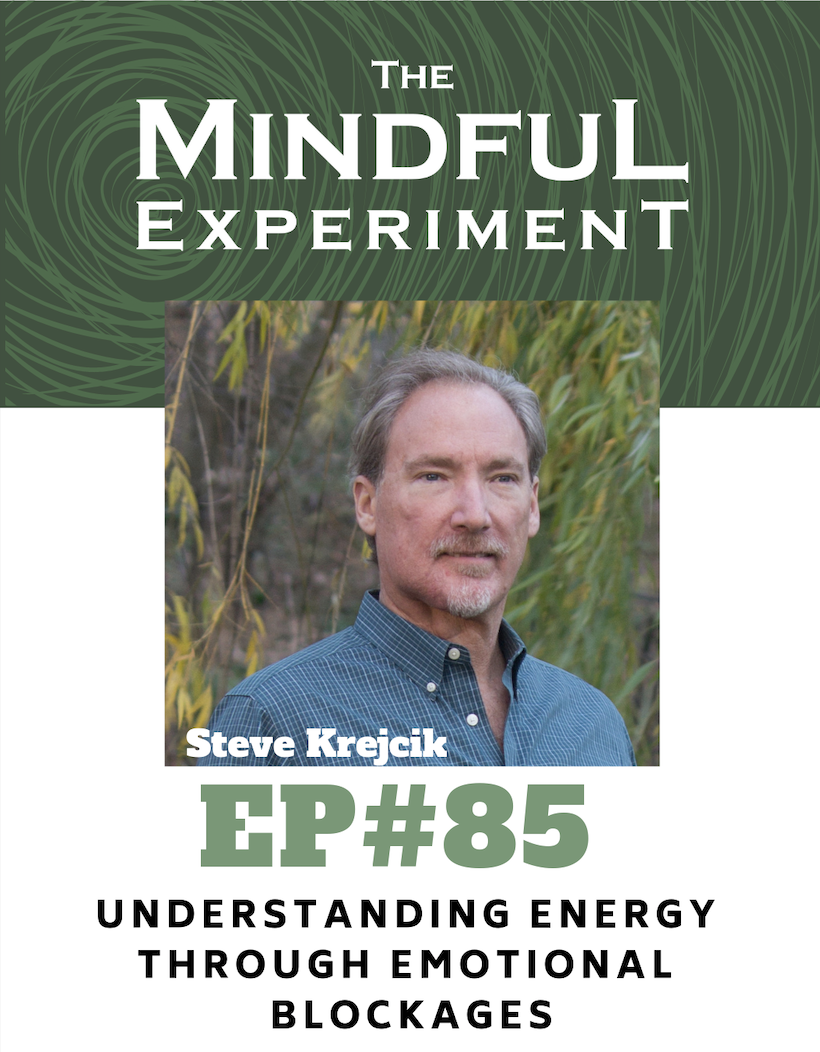 Great episode with the Shaman Practitioner, Steve Krejcik.  Steve shares many pearls of wisdom and how to become more aware of emotional blockages that hold us back and shares truth on how to break out of the pattern of the disempowerment triangle.  
Who is Steve Krejcik?
Steve started his personal journey within in 1972 when he had a near-death experience. In 1982, he started teaching classes, healing, and lecturing. He has studied many healing and personal growth modalities with many teachers including Shakti Gawain, Surge King, Sun Bear, Billie Topa Tatie, Shirley Dunlap/Hall, and Alberto Villoldo. Steve is a Minister, Board Member, Speaker and Teacher at the Center of Personal Transformation In Consciousness (TheCopticCenter.org) in Grand Rapids, MI.
He is a graduate of the Healing "The Light Body School" with Alberto Villoldo (TheFourWinds.com). He teaches, speaks and performs Shaman Energy Healings at large conferences around the Midwest including The Coptic Fellowship's Southern Conference in Tennessee, The Great Lakes Retreat and YogaFest in Michigan. Steve is the founder of Grey Wolf Healing Therapies.
He has helped thousands clear emotional and energetic blocks using the techniques of the Q'ero Shamans of Peru. Steve has published numerous articles on self-improvement and spiritual growth. He believes that one's highest goal in life is to know yourself and that we measure our spiritual progress by the level of inner peace, joy, and love that we feel and express.
How to Connect with Steve?
You can learn more about Steve by going to GreyWolfHealing.com or searching for Steve Krejcik on youtube.com.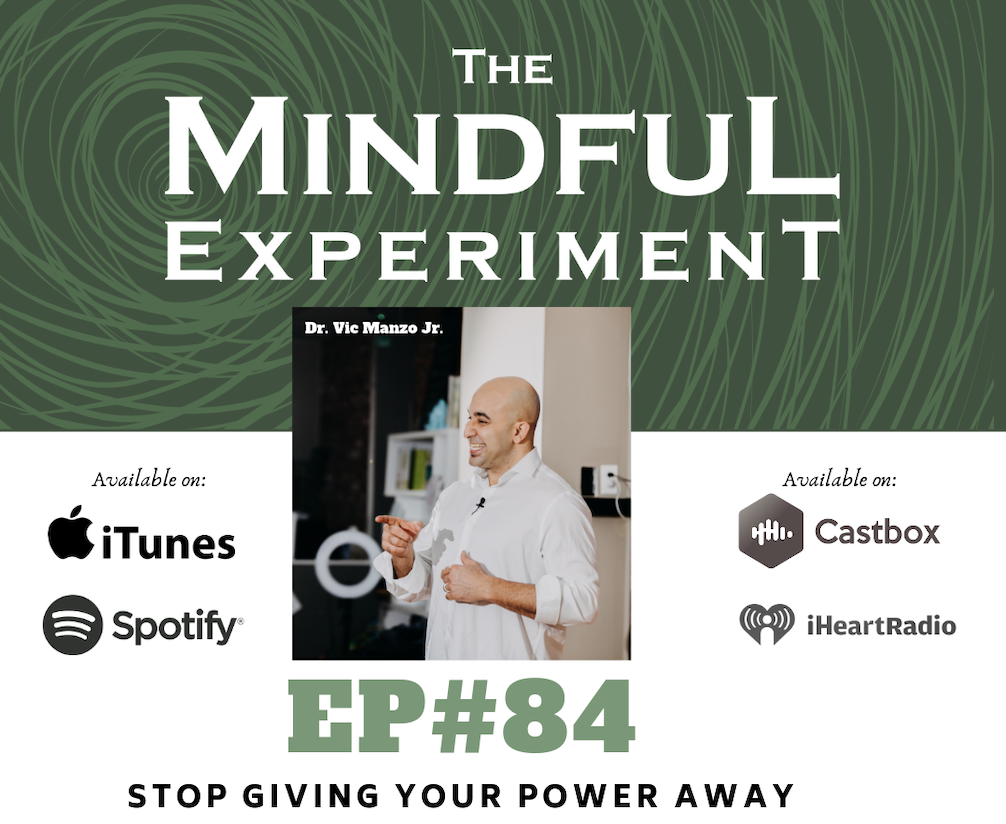 How we give our power away in so many ways, today I wanted to share one way on how we do this.  I hear this often and it is one thing that, if you can stop giving your power away, you can use that extra power to align and manifest what it is you desire.  It is what allows you to show up as your best every single day.  
The issue with giving your power away is like using up energy on things that don't empower you but only take from you.  In the long run, it is not sustainable.  You end up in a place where you feel burned out, tired, exhausted, etc.  I have been there too many times.
Until I learned this simple tool, I kept ending up burned out, overwhelmed and exhausted.  
Now, I am at my best about 90+% of the time, each and every day.  Still, have room to grow, but way better off than where I was 5 years, 10 years, even the last couple years of my life.
Tune in for more!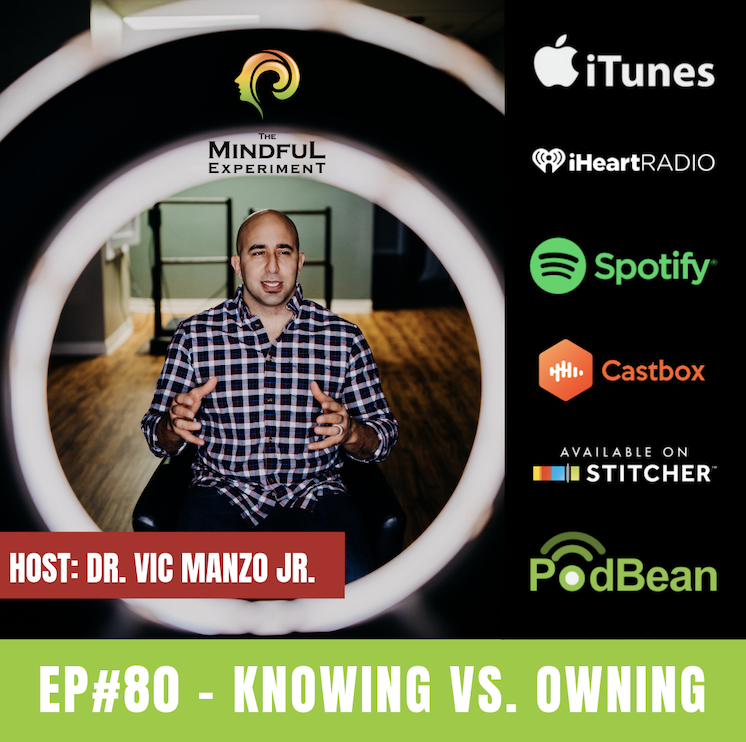 In the information age that we live in, the common thing I continue to hear is, "I know."  Knowing something vs owning something is entirely two different worlds.  Knowledge is great and there are many 'gurus' out there telling you that knowledge is power and its everything. 
I disagree massively.  Here is why.  Wisdom is something that you cannot teach, but can only acquire when you take information and make it yours.  It is when you put your own vibrational frequency or as a friend would tell me, "Here comes some Manzology."  
When you take in things, study it, practice it, make it part of your life and your lifestyle, this is when you open up the door to OWNING something rather than just KNOWING it.
Dive into this short episode as I share this concept much more in-depth...  And as always, please share this episode if you found value in it and please share a review with us on iTunes.  It is greatly appreciated!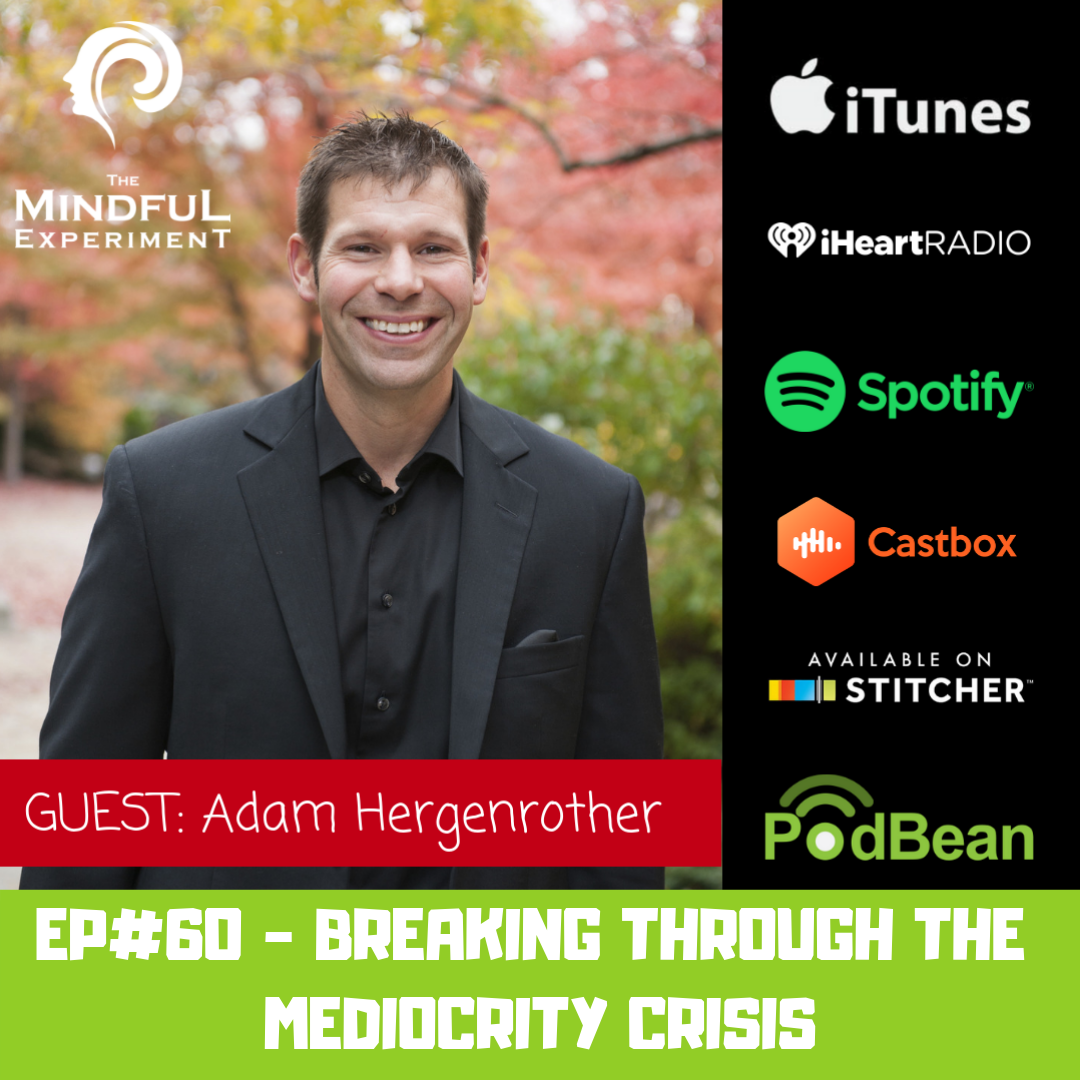 In this podcast, Adam and I dive deep into the meaning of mediocrity and how to break yourself out of that norm to live a life of your dreams.  He shares amazing life nuggets and truly dives into how to have an intentful and purposeful schedule to where you can achieve more and still have a full out, successful life, in all areas of your life.
Tune in and let us know what you think...
Who is Adam Hergenrother
Adam Hergenrother is Founder and CEO of Adam Hergenrother Companies. In less than ten years, Adam has built this rapidly growing company through his commitment to thinking big and never giving up. Fearless and purposeful; unconventional and systematic, Adam sets a seemingly impossible goal then quickly gets to work on closing the gap to achieve it: no limits, no regrets. A real estate industry leader and speaker, Adam is known for his commitment to transformational personal growth, developing high performing teams leadership training. Adam is a graduate of The University of Vermont. He lives in South Burlington, Vermont, with his wife and three young children.
Connect with Adam
802.488.3450
Skype: adam.hergenrother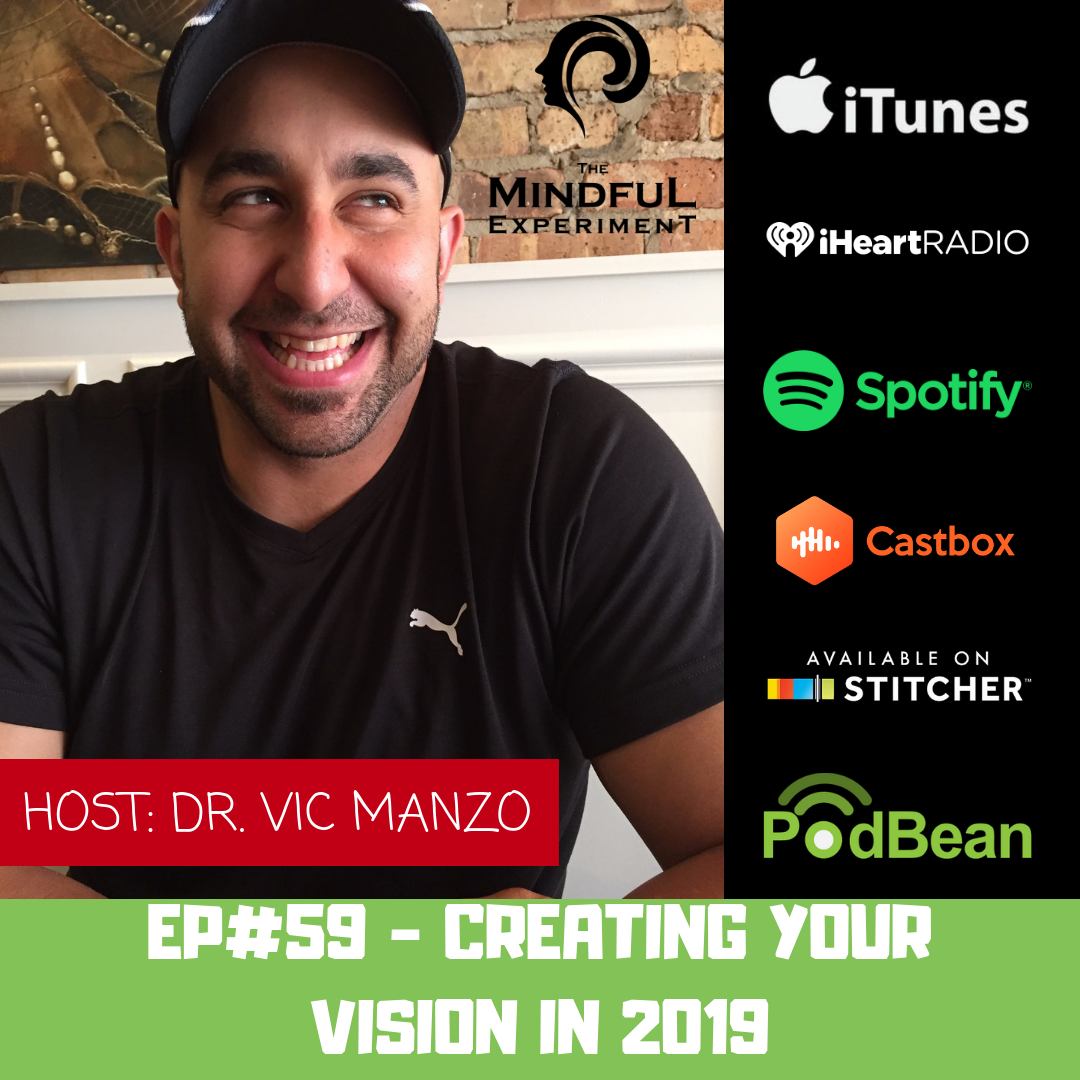 In this episode, Dr. Vic shares on the importance of creating a vision and why he creates visions, rather than goals.  Dr. Vic will share some of the science on Quantum Physics and how it plays a massive role in understanding how vision really works.  
He will share some concepts of how to help yourself stretch and expand in all areas of your life but more importantly, don't fall into the cycle of insanity that most people fall into which is, doing the same thing over and over again BUT expecting a different result.
Make sure to have a pen and paper on hand, because Dr. Vic shares an easy to follow, step by step process in creating your vision and the work to manifest it into your life.
Tune in below.....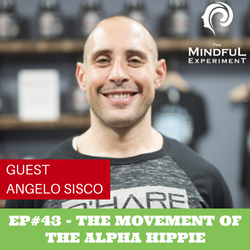 What an amazing interview with Angelo Sisco.  We discuss many things about life, the ups, the downs, and how they have shaped and positioned us for success.  I am excited to share this interview with you
A Little Bit About Angelo Sisco
On October 15th 2002, Angelo Sisco was involved in a hit and run motorcycle accident that changed his life forever. In an instant he went from being a 20 year old entrepreneur to someone fighting to save his leg and his way of life.
After 8 surgeries, two months in a hospital bed, 5 months of daily rehab and the encouraging news from his doctors that any kind of athletics is permanently out of the question, Angelo fell into a deep depression.
In 2009 he discovered CrossFit and everything changed once again. He had a new focus. He had a new purpose. He lost 100 pounds.  
In 2010 Angelo opened O'Hare CrossFit and then CrossFit Harwood Heights, his second gym, in 2015.
Angelo has consulted over 400 affiliates worldwide, co-founded Lifestyle Nutrition, is an international speaker on how to succeed as an affiliate owner, while coaching 2 CrossFit games athletes in the 2018 season.
In his free time, Angelo loves to travel, eat great food and spend time with the peoples closest to him.
How to Connect with Angelo
Instagram - @thealphahippie
Check out his podcast --> Click Here
Check out his podcast on iTunes --> Click Here
O'Hare Crossfit Website    O'Hare Crossfit on Instagram - @oharecrossfit
Angelo Sisco on Instagram - @angelo_sisco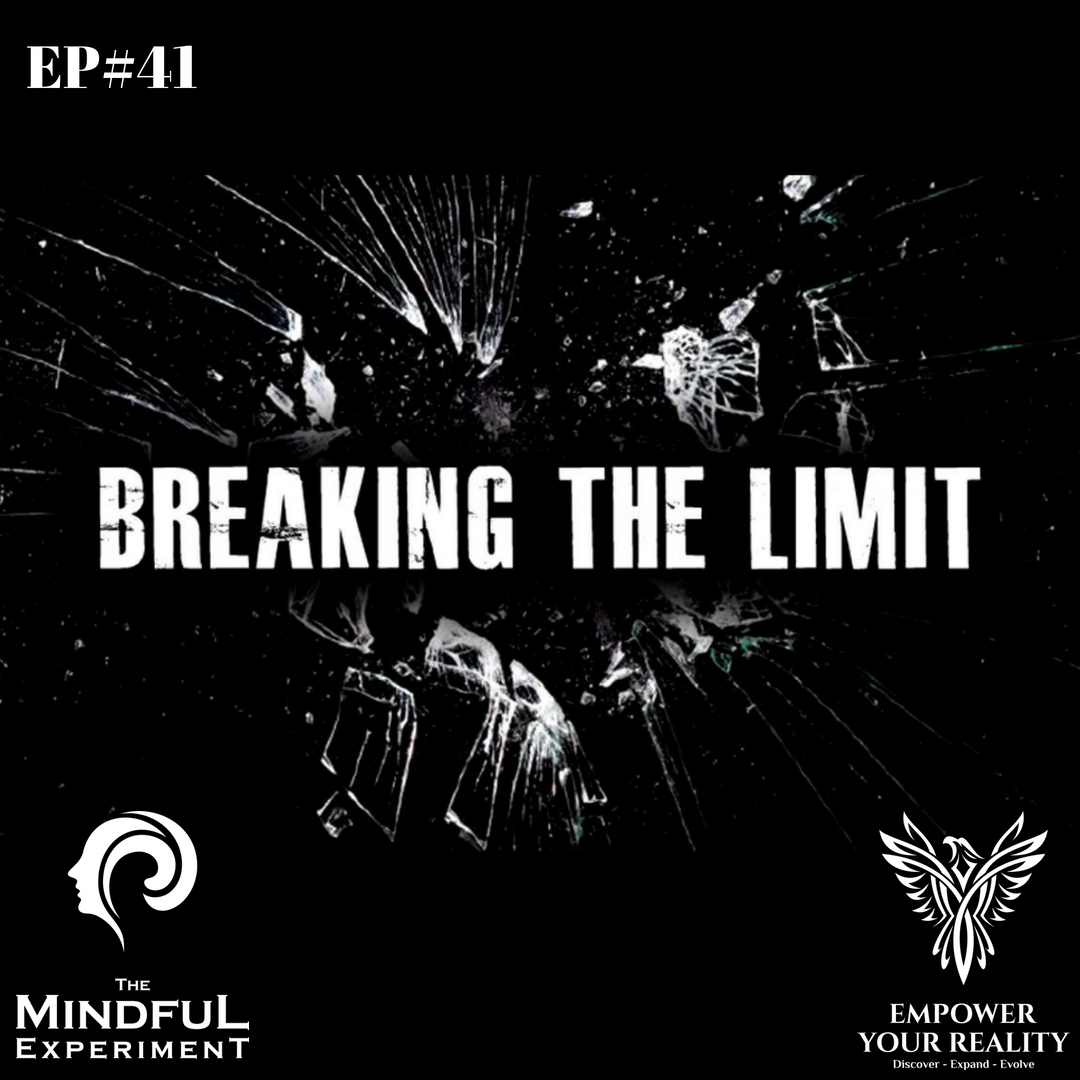 In this episode, I am going to be sharing concepts that will challenge your belief system on your mind, life and much more.  Most of the things we believe in our lives, is what becomes true for us.  Sometimes we are conditioned with concepts and ideals that truly, not what we would truly believe them to be BUT since society or our profession or both, has shown this to be true, it must be.  But is that really true?
What are the limits of the mind?  How can we ever say this is exactly how the mind works when we only know about 1-10% of what the mind is capable of?  What if we could never experience fatigue?  Never experience physical exhaustion and much more? 
When it comes to human capabilities with understanding the mind, we are at the infancy states of where we are. 
Join me on an interesting podcast episode to where I will bring a few things to the table that may challenge your belief systems and help you understand, the only thing that is real and true, is what you state it is to be.