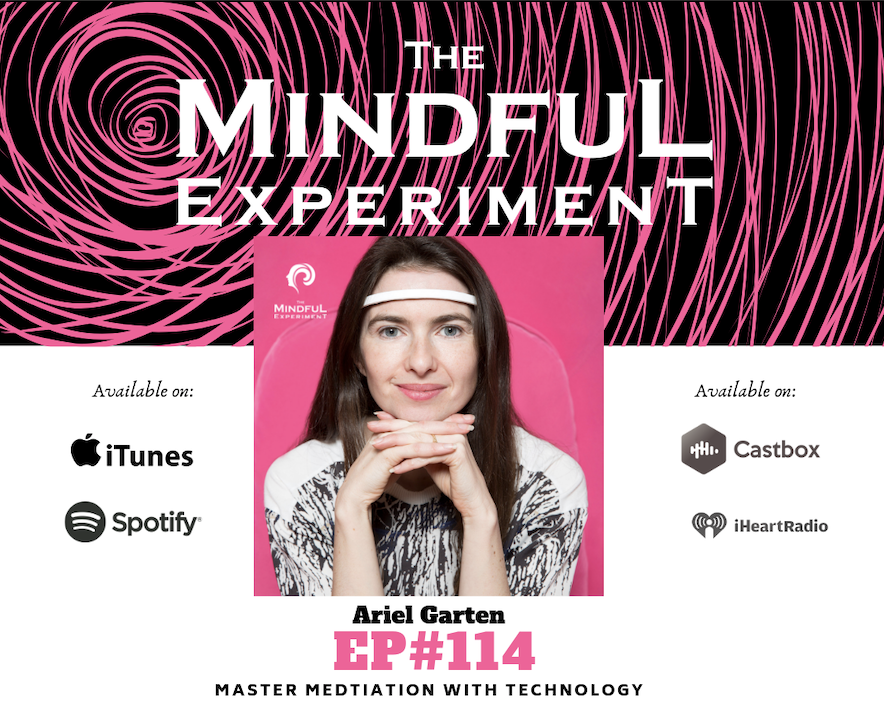 Who is Ariel Garten?
Ariel is the co-founder of the breakthrough technology, MUSE.  She is probably one of the most interesting people you will meet.  She is a psychotherapist, Neuroscientist, mom, former fashion designer, and the female founder and visionary of an amazing and highly successful tech start-up Muse.  Muse tracks your brain during meditation to give you real-time feedback on your meditation, guiding you into the "zone" and solving the problem most of us have when starting a meditation practice. Muse lets you know when you are doing it right.
When Ariel is not reading brains (literally) or investing in, inspiring and advising other start-ups and women in biz, you can find her on stages across the world, from TED to MIT to SXSW. She inspires people to understand that they can accomplish anything they want by learning what goes on in their own mind. Ariel is also the co-host of the Untangle Podcast.
Interested in learning more about muse?  Click here or on the link below
How to Connect with Ariel?
Facebook: https://www.facebook.com/ArielGartenMuse/
LinkedIN: https://www.linkedin.com/in/arielgarten/
Blog: https://www.arielgarten.com/blog
Twitter: https://twitter.com/ariel_garten
Instagram: https://www.instagram.com/ariels_musings/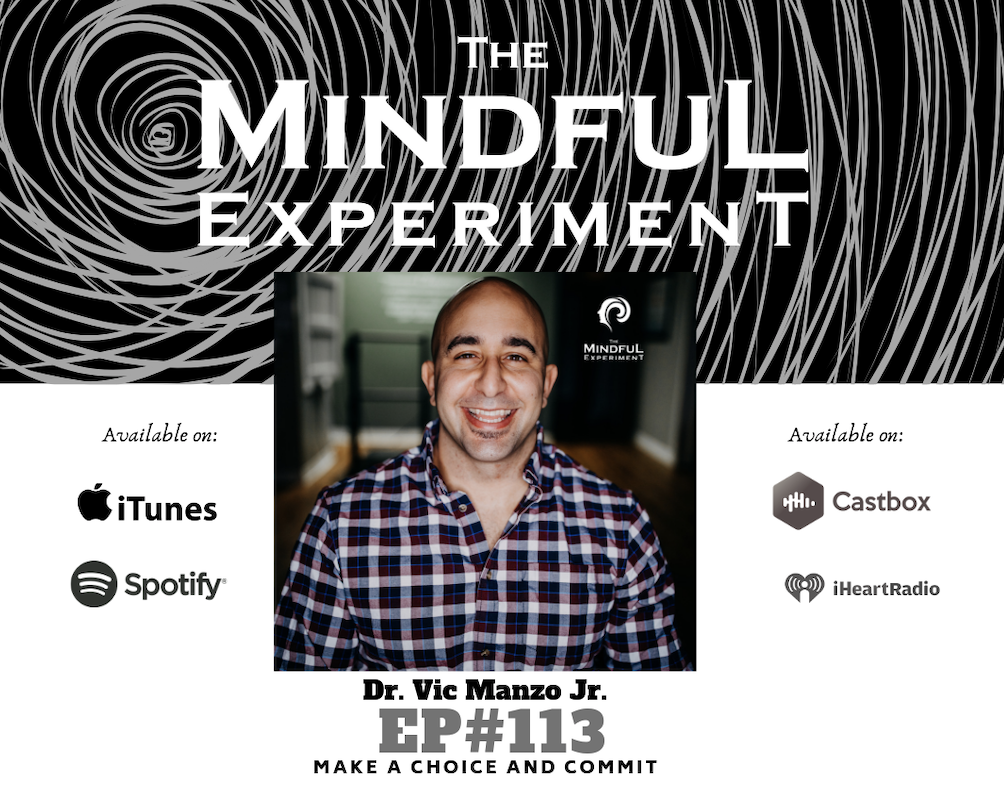 How many times did you want to change something in your life and find yourself 1-2 months later, not doing what you commited to?
How many times did you let the wind of life take you instead of you declaring where you want to go?
After working with many entrepreneurs and studying human behaviour and pscyhology for over 10 years, I have noticed how many people quit or allow stories and excuses to pull them away from the EXACT thing they desire in their life.
In this episode, I share about the importance of making a choice, what it means to decide and how to commit to see it through all the way, even when it is failing..
Why would that be?  Why would I say, "Make a choice and see it through regardless of results?"
Tune in to find out...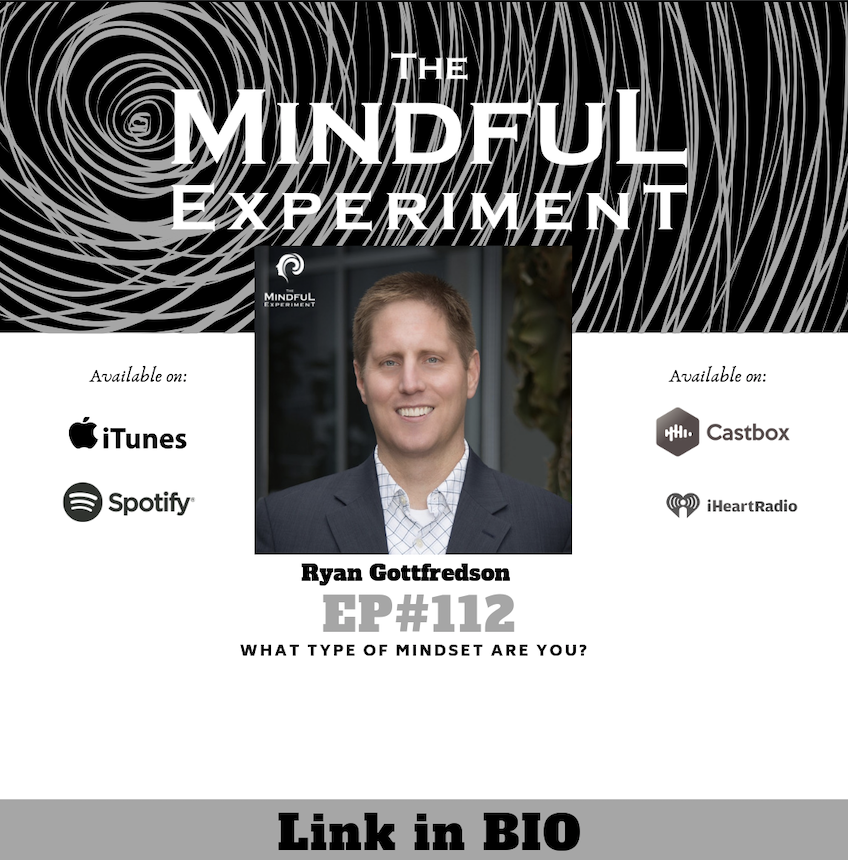 Who is Ryan Gottfredson?
Ryan Gottfredson, Ph.D. is a mental success coach and cutting-edge leadership consultant, author, trainer, and researcher. He helps improve organizations, leaders, teams, and employees improve their decision making, effectiveness, agility, and culture through a focus on mindsets. He is the author of an upcoming book entitled, "Success Mindsets: The Key to Unlocking Greater Success in Your Life, Work, & Leadership."
Ryan is currently a leadership and management professor at the Mihaylo College of Business and Economics at California State University-Fullerton (CSUF). He holds a Ph.D. in Organizational Behavior and Human Resources from Indiana University, and a B.A. from Brigham Young University. 
As a respected authority and researcher on topics related to leadership, management, and organizational behavior, Ryan has published over 15 articles across a variety of journals including: Journal of Management, Journal of Organizational Behavior, Business Horizons, Journal of Leadership and Organizational Studies, and Journal of Leadership Studies. His research has been cited over 1,500 times since 2013. Also, Ryan has been featured in popular press outlets including Society for Human Resource Management, Association for Talent Development, and Training Industry.
During the Spring of 2020, Ryan will also be releasing his book – Success Mindsets: The Keys to Unlocking Greater Success in Your Life, Work, and Leadership. This will be published by Morgan James Publishing.
Ryan is also an experienced consultant, having been a Research Lead with Gallup, Inc. In that and personal consulting capacities, Ryan has consulted for dozens of corporations across a variety of industries including banking, healthcare, education, and energy. Some clients include CVS Health, Mondelez, and Deutshe Telekom. Ryan also has extensive training experience, having conducted keynotes and trainings for companies including Experian, Volcom, Spireon, and Association of California Cities-Orange County. He has also been recognized as one of the best professors at Mihaylo College of Business and Economics.
How to Connect?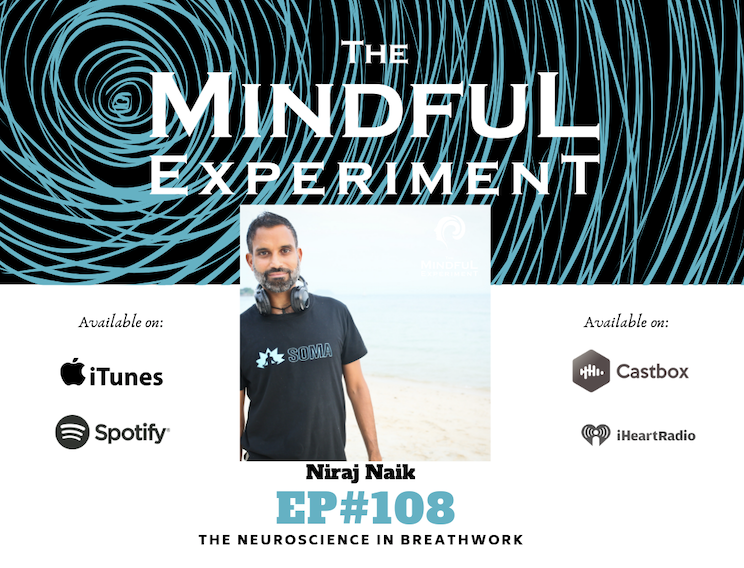 Who is Niraj Naik?
Niraj Naik is a certified pharmacist turned holistic health and breathwork expert. Having cured himself from Ulcerative Colitis, he is dedicated to helping others restore their health and improve their overall quality of life with holistic practices and lifestyle changes where stress and gut health is a factor.
A professional musician, Niraj has produced music for Wim Hof and Marisa Peer and his therapeutic music is used in wellness centres and spas internationally. Niraj is also the founder of SOMA Breath, the global breathwork movement taking the world by storm. He is a Mindvalley and HayHouse author, creator of the world's most viral infographic, a serial entrepreneur, and one of the world's most sought after spiritual ceremony facilitators.
How to Connect with Niraj?
Instagram: @the_renegade_pharmacist and @somabreath
Facebook: facebook.com/groups/somabreath
Websites: www.therenegadepharmacist.com and www.somabreath.com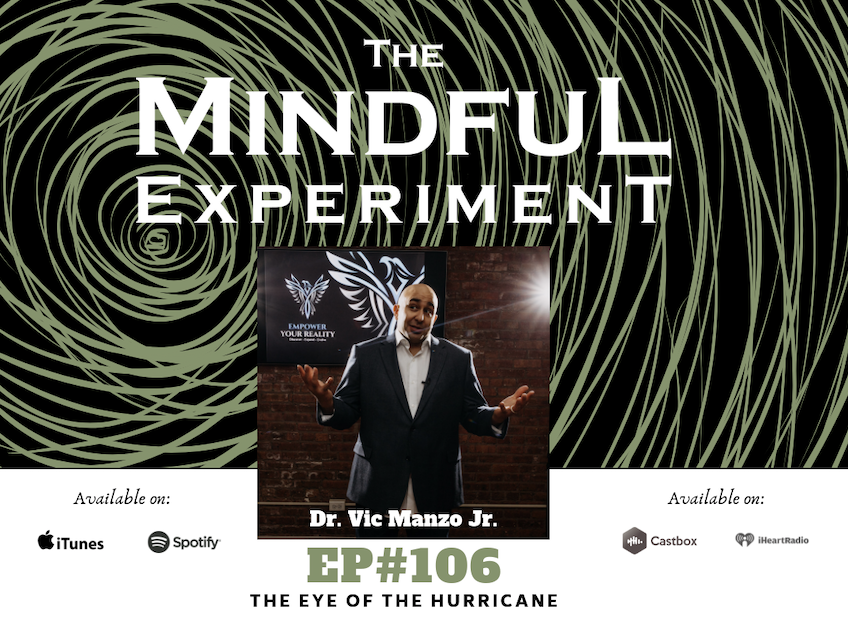 We all have allowed ourselves to be affected by the storms of life.
There are infinite things that can take us off centered, distract us, and not allow us to be on our path, our vision that we have created and desire to experience.
I know this situation far too often and it is something that we all go through.
The truth is, this will consistently show up in your life, but as the old saying goes, "It is not about what happenes to you but how you react to it."
In this new episode on The Mindful Experiment, I share some life nuggets to help you realize when you are in the storm compared to being in the eye of the storm and what tools can help you along the way.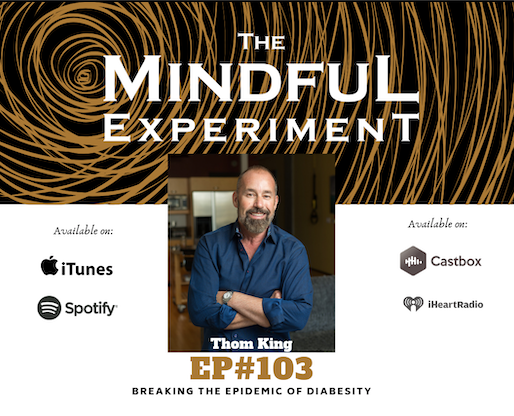 Part CEO, part personal development wonk, and part biohacker info geek, Thom King is a self-confessed serial entrepreneur. While his favorite book list contains many success-oriented and personal-development classics, the traditional definition of achieving success (e.g. make a lot of money) is not what inspires or motivates King. He follows more of a "you aren't doing well unless you're also doing some good" line of thinking. King's company has been built around the simple principle of "do the right thing."
In 1999, Thom's personal passion for food and his concern over the explosion of metabolic disease led him to found Steviva Brands, now known as Icon Foods, with a mission to stem the tide of "diabesity" by providing consumers healthy alternatives to sugar. In recent years, his passion for food and optimal health have intersected with his embrace of a ketogenic (low carb, high fat) diet. Thom's latest project is a line of ketogenic condiments intended to help more people successfully adopt a
To Connect with Thom
Websites:
LinkedIn: https://www.linkedin.com/ThomKing
Instagram:
https://www.instagram.com/guygoneketo/
https://www.instagram.com/stevivabrands/
https://www.instagram.com/thomkingpdx/
Twitter:
Steviva Brands: https://twitter.com/@steviva
Thom King: https://twitter.com/@thomking  
Facebook: https://www.facebook.com/guygoneketo/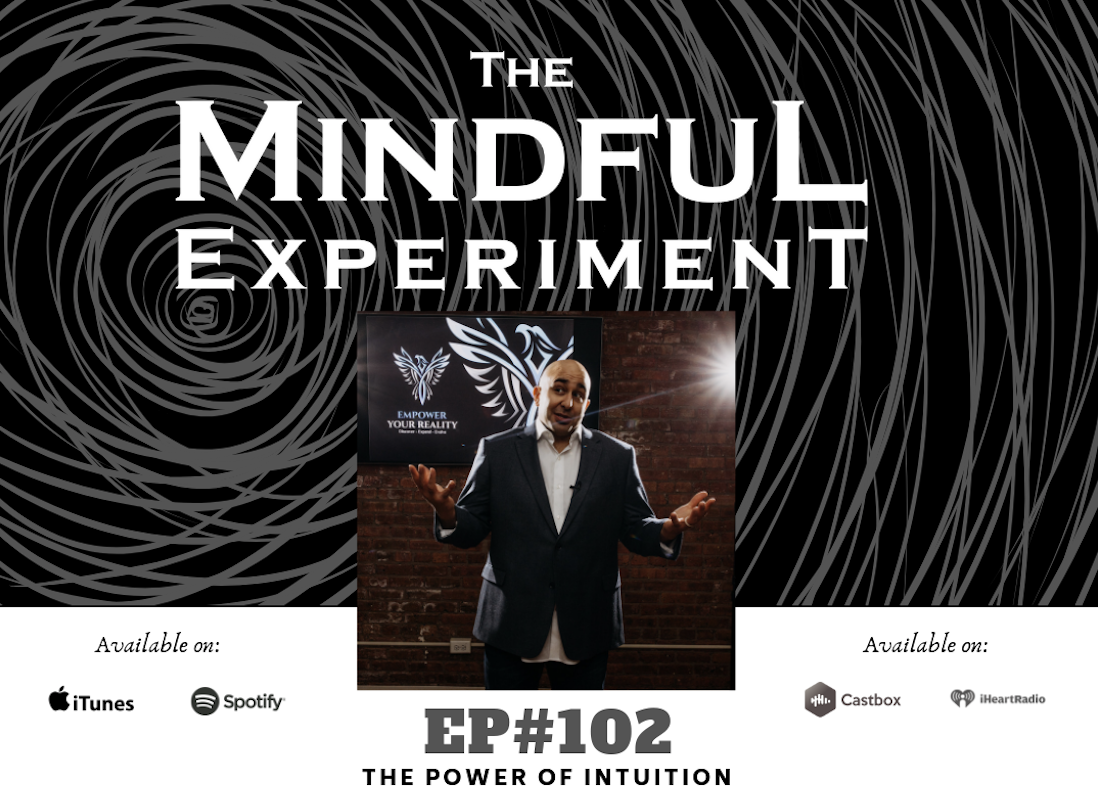 In this episode, I share the difference between using logic/past experiences/EGO to make a decision rather than, tapping into your intution.  I break down the differences between the two from a neurological standpoint and how to use intuition to the best of my ability to share.
Intuition is something not taught, but learned.  Intuition is a muscle that you can become more aware of and learn to utilize in your life BUT, you have to learn how intuition shows up for you.  I will be sharing how intuition works for me and when I know I am using my intuition vs. Using my mind (left brain).
Tune in and let me know what you think...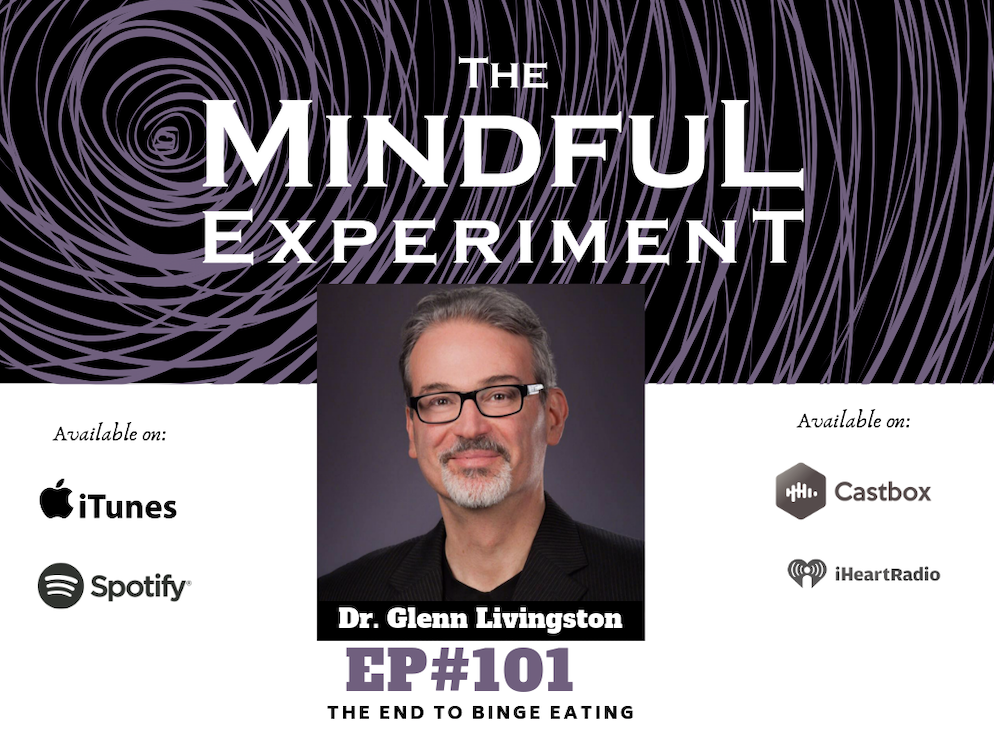 Glenn Livingston, Ph.D. is a veteran psychologist and was the long time CEO of a multi-million dollar consulting firm which has serviced several Fortune 500 clients in the food industry. Glenn has sold $30,000,000 of marketing consulting services over the course of his career.
You may have seen his (or his company's) previous work, theories, and research in major periodicals like The New York Times, The Los Angeles Times, The Chicago Sun Times, The Indiana Star Ledger, The NY Daily News, American Demographics, or any of the other major media outlets you see on this page. You may also have heard him on ABC, WGN, and/or CBS radio, or UPN TV.
Disillusioned by what traditional psychology had to offer overweight and/or food obsessed individuals, Dr. Livingston spent several decades researching the nature of bingeing and overeating via work with his own patients AND a self-funded research program with more than 40,000 participants.
Most important, however, was his own personal journey out of obesity and food prison to a normal, healthy weight and a much more lighthearted relationship with food.
Connecting with Dr. Glenn
https://www.facebook.com/NeverBingeAgain/
https://www.linkedin.com/in/drglennlivingston/
https://www.instagram.com/livingstonglenn/
https://neverbingeagain.com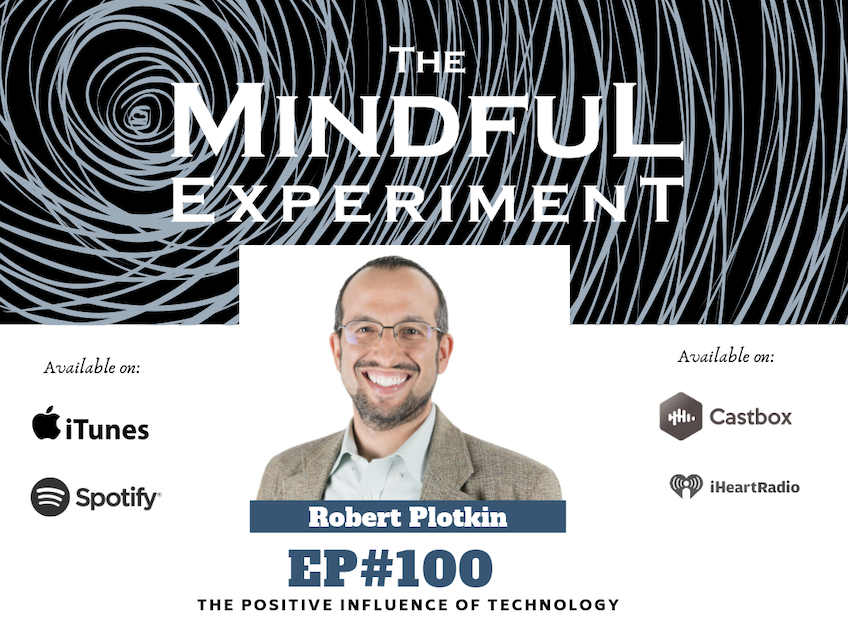 In our Part 1 interview, Robert and I discussed the effects of what technology is doing to affect our lives, interfere with being present, mindful and so much more.  Since we discussed a few of the negative aspects of tech, we decided to talk more about the positive aspects to how technology can influence our lives for the very same thing it is doing to interfere with it.
Robert will discuss apps, ideas, concepts to help improve your overall life and share simple, basic techniques to help you say in a mindful place.  I truly enjoyed this episode and received many great ideas that I have implemented in my life which has made a big impact.  
Tune in below!
Who is Robert Plotkin?
Robert is the Founder of Technology for Mindfulness, a leading blog and Top 40 iTunes podcast on science, technology, and mindfulness.

In his Tap Into Mindfulness program, he teaches people how to be less distracted by their smartphones and how to retake control over their time to be more focused, productive, and creative. His unique approach to technology and mindfulness stems from his combination of expertise in technology (as an MIT-educated computer scientist), decades of experience with Japanese martial arts, and training in Mindfulness- Based Stress Reduction (MBSR).
He has written seven books on the social impact of computer technology, is a co-founder of the Hack Your Mind program at MIT, and the host of the Technology for Mindfulness Podcast.
How to Connect with Robert?
Website: www.technologyformindfulness.com
Twitter: @TechForMindful
Facebook: @TechnologyForMindfulness
Instagram: @TechnologyForMindfulness
Podcast: www.TechnologyForMindfulness.com/podcast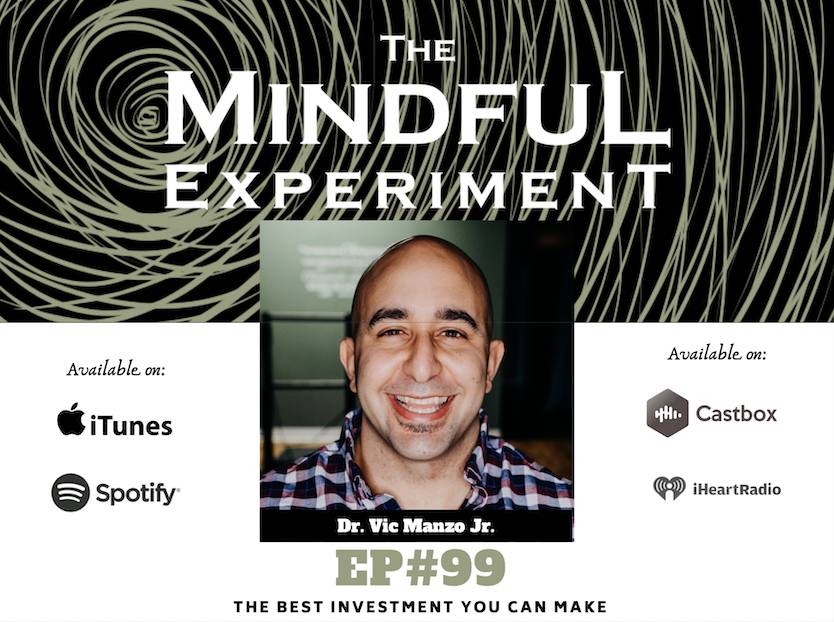 For many, its about how much money can we accumulate. Sometimes, many are looking for the get rich schemes or hear a story of someone who went from living on the streets to making over a million dollars a year within 1 year.
What is something you can invest in, to get the biggest gain for your buck?
What is something that has NO LIMITS when it comes to ROI (return on investment)?
Tune in as I dive deep in a very short episode on what you can do to truly gain the greatest ROI possible.