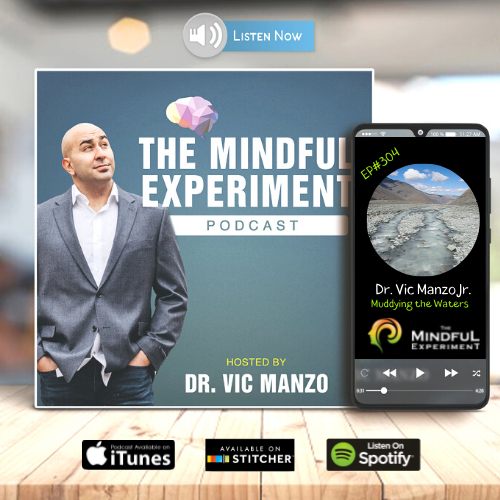 A rule in life is, if you are not where you want to be, it is because you have allowed distractions to pull you away from your focus.
Focus is what creates our reality because attention/focus is where energy goes and where energy goes, manifestation will grow. 
What we have a tendency to do is muddy the waters and in this podcast, I will discuss a simple spiritual and universal law that will help you stay focused on your path which will result in you experiencing the reality of what you desire.
It is simple tricks and awareness to realize where you are giving that life energy to and learning how to recenter, regroup and course-correct it so you can get back to creating the life you could imagine was possible!
Tune in below!
----------------------------------------------------------------
Connect with Dr. Vic...
Website: www.EmpowerYourReality.com
Facebook: www.Facebook.com/drvicmanzo
Instagram: www.Instagram.com/drvicmanzo
LinkedIn: www.LinkedIn.com/in/drmanzo
Check out my books: https://amzn.to/3gzr9XT
Want to 10x Your Life?: https://www.empoweryourreality.com/coaching
About Dr. Vic...
I'm Dr. Vic Manzo Jr., a Pediatric/Family Wellness Chiropractor, Holistic Practitioner, Transformational Mindset Coach, Influential Author, Inspirational Speaker, and the host and creator of The Mindful Experiment Podcast.
I help coach, mentor, and consult entrepreneurs and chiropractors to live their best version of themselves.  We know life is limited so how can we gain the most experiences out of life. 
I help with focusing on one's mindset and how the mind has been programmed over time to break the chains that have been created and allow for you to experience the freedom that you desire.  It truly is all about Empowering Your Reality.  I do this through one-on-one coaching and online classes.
Check out my socials and if interesting in coaching or one of my online classes, send me a DM or email me at DrVic@EmpowerYourReality.com.