In this episode, I had the opportunity to interview Michael Post and Alice Sinohui.  These two beautiful souls share their personal stories, the WHY they do what they do and we dive deep into spiritual truths that are so simple, they allow for you to create transformation within your life.
Enjoy the episode and let us know what you think of the episode!
Michael Post and Alice Sinohui are the owners of the school - Samadhi - Sea of Wisdom where they teach individuals how to remind themselves of the power of who they truly are.  
To connect with them and learn more about the work they do:
Michael Post 928.446.5887
Alice

Sinohui 928.920.6464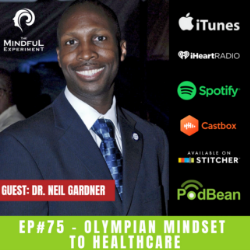 In this episode, Dr. Neil shares his experience of being in the 1996 Olympics in Atlanta and how that mindset has shifted and prepared him for where he is now in his life.  He discusses on the podcast episode, the biggest issue with health in Jamaica that is the same in the US and what can we do to change things up.  
We dive into how the brain is the foundation to someone's well-being and overall health.  If we don't incorporate this, we are missing the boat on health and wellness.  There are so many nuggets shared in this episode...  Tune in for more!
Who is Dr. Neil Gardner?
Before his current profession as a Chiropractic Neurologist, Dr. Neil Gardner was a very successful track and field athlete. Dr. Gardner competed for Jamaica in the 1996 Olympic Games where he was a semifinalist in the 400m hurdle event and was among the top 10 fastest performers in the world that year. He was also a semifinalist at the 2001 World Athletic Championships in Edmonton, Canada. While competing for his alma mater, the University of Michigan, Dr. Gardner won two individual NCAA Championship titles. To date he is the only male in the history of the NCAA to have won titles in the 400m hurdle and the 55m high hurdle events.
Dr. Gardner graduated summa cum laude and valedictorian with a 4.0 grade point average from Parker College of Chiropractic. He has a diplomate in Chiropractic Neurology from the American Chiropractic  Neurology Board. He also holds a Bachelor of Science degree in Biochemistry from the University of Michigan, their first black graduate to do so, as well as two Bachelor of Science degrees from Parker College in Anatomy and Health & Wellness.
Dr. Gardner has combined his expertise as a Chiropractic Neurologist with his experience as a successful athlete to pioneer the Sports Neurology Therapeutic Programme. This is a unique program geared at enhancing athletic performance without the use of drugs, by identifying and correcting neurological deficits in athletes. He is the recipient of the 2011 Courtney Walsh Award for Excellence and the 2012 recipient of the International Alumni of the Year Award from Parker University, Dallas, Texas. He is an inductee of the Michigan Track and Field Hall of Fame and was voted athlete of the decade of the 1990s for the ISSA Boys' Championships, while representing Wolmer's Boys' School.
Dr. Neil Gardner practiced chiropractic in Dallas, Texas and has moved back to Jamaica to serve the Jamaican people. His office is located at 8 Tremaine Road, Kingston 6 (Off Upper Mountain View Ave). He is the talk show host for Back 2 Health which is aired every Tuesday night at 8pm on RJR. Dr. Gardner is a Christian, husband, teacher, motivational speaker, a nutrition and wellness expert. He is married to his high school sweetheart Carolyn since March 2000.
How to Connect with Dr. Neil Gardner
Facebook: https://www.facebook.com/GCNJamaica
Twitter: https://twitter.com/drneilgardner
Youtube: https://www.youtube.com/user/GardnerChiropractic
Radio Show: https://www.facebook.com/BacktoHealthTalkShow/
Website: https://www.gcnjamaica.com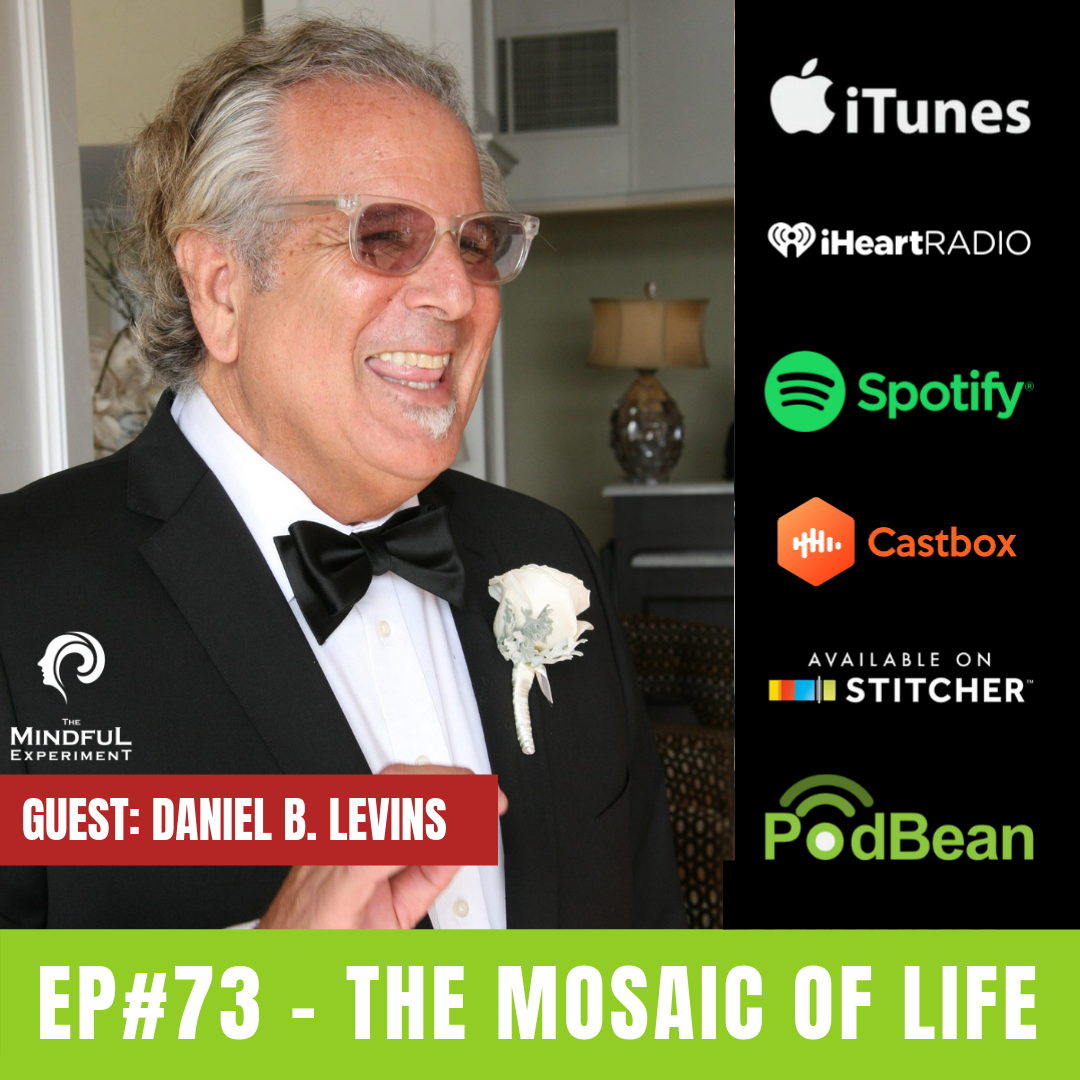 In this wonderful episode, Daniel B. Levins and I discuss a variety of topics and we dive deep into his new book, "The Mosaic."  In his new book, we discuss the different people in the mosaic, the deep profound wisdom shared in the book and how wonderfully written it was.  We dive into his personal story. that relates to the book and so much more.  This one has so many life wisdoms shared, be ready with a pen and paper. 
Who is Daniel B. Levins?
All of us hide. I do too. If you are observant, you can see it in my picture, my eyes are hidden by the tint of my glasses. Strange for someone who says he is a connectivity expert, no?
No. For you see as different as you might think I am, I am just like you. I laugh when I am happy and hide when I feel pain. And it is because I am like you and feel what you feel, that I am able to understand you and know the obstacles you face, because I have faced them too. It is the fact that we are the same that makes me feel deeply connected to you.
But on the surface we are different. I walked away from an opportunity to run a billion dollar company to hitchhike around the world because what motivated other people did not motivate me. I have dined with the wealthiest of the wealthy and sat on street corners with the poorest of the poor. I was one day away from becoming a Rabbi and I lived as a monk for 10 years. I was the Director of Business Development at Hay House and helped them grow from $3million a year in sales to $100million in revenue through out of the box innovative strategies. I am that rare breed of person whose path is an embrace of business man and mystic forging a road that was at one time mostly uncharted.
But no matter how different our lives seem, when we sit together and listen to each other, I know we will find amazing similarities. As a connectivity expert and business leader I work with those similarities to connect governmental organizations, corporations, and businesses by inviting them to look past the surface differences to find the place of real connection. I am available to speak at workshops, retreats, and corporations with the mission to reconnect the world to that which we hold in common.
I am married to a woman I love deeply. She shows me how to trust in the power of my heart. I am the lucky father of a beautiful special needs daughter who teaches me unconditional love, a fun-loving stepson, a brilliant stepdaughter and a very needy Golden Retriever. We currently live three blocks from the ocean and feel blessed to be alive.
How to Connect with Daniel?
Email: danny@TheMosaicOnline.com
Phone: 760.828.2529
Facebook: @zenseidanny
Twitter: @dannylevin
LinkedIn: @daniel-levin-themosaic
The Mosaic on Amazon: https://amzn.to/2RTF5l5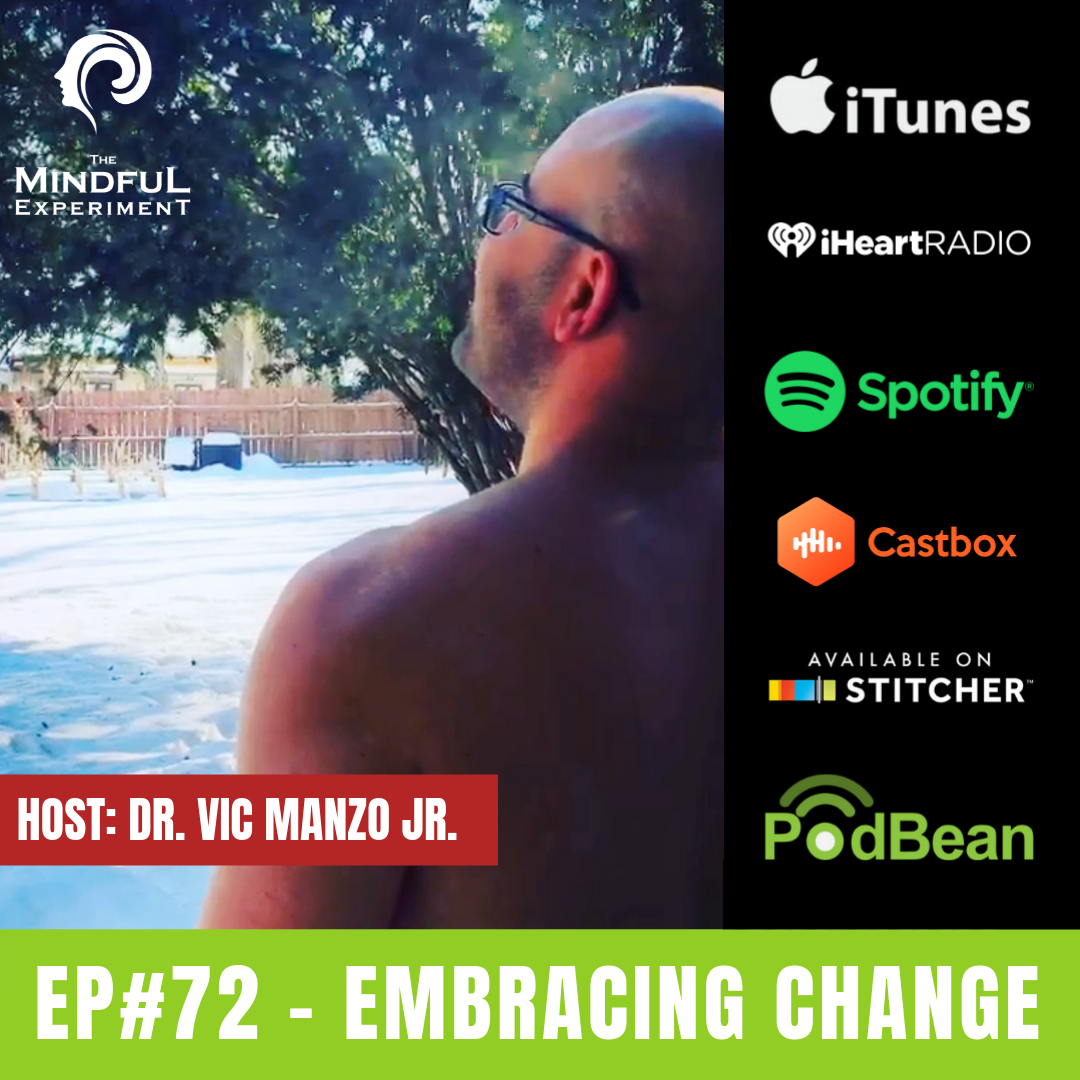 One thing for certain is CHANGE.  Change is a constant law of creation and a law of the Universe.  Your human body is in a constant flux at all times.  Within 3-5 days, you have a new gastrointestinal lining (GI Tract).  Within 1 month, you have new skin.  Within 4 months, you have new blood.  The body is in a constant state of flux just as the Universe is.  
Sometimes in life, we don't embrace change well.  Sometimes we don't allow for change to come in and we stay fixed in the world we live in.  
In this episode, I talk about the freezing cold temps Chicago has been experiencing and how I embrace change with seasons, life and so much more.  Tune in below!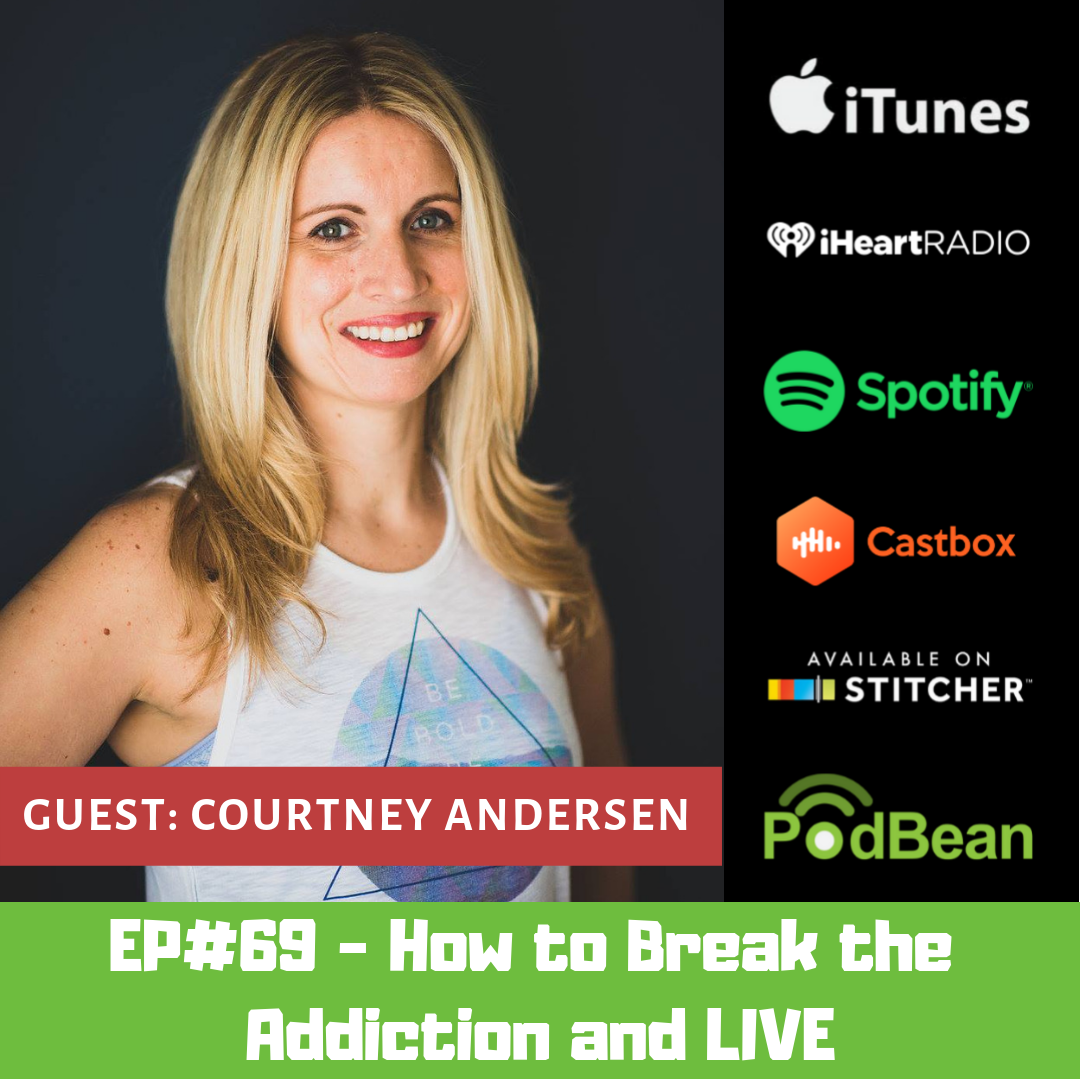 In this episode, Courtney gets RAW and REAL with her personal story and battle with addiction and how she broke through and now is helping others do the exact same thing.  This woman has such a huge heart and truly is changing lives from the root level up.  It truly was a joy to have her on the show and appreciate what she is doing for others!
Who is Courtney Andersen?
I'm a Sober Coach, Health + Fitness Coach, the Founder of Sober Vibes and Real Aligned Women both are an online support community for recovery and sober-curious women of all ages.  I'm a wife and cat mom to my little fur pants, Fiona.  I'm a lover all Bravo shows, personal development, being in the flow, fall time in Pure Michigan, travel, the F word, sweet treats, being kind and laughing every single chance I can. 
My favorite day of my life is August 18, 2012, because that is the day I finally stopped the madness of addiction and started to do some real LIVIN!
How to Connect?
Connect with me.. 
Email: sobervibes@gmail.com 
Instagram: https://www.instagram.com/courtney_andersen
Facebook:https://www.facebook.com/sobervibes 
Podcast: http://realalignedwomen.libsyn.com/
Website: www.realalignedwomen.com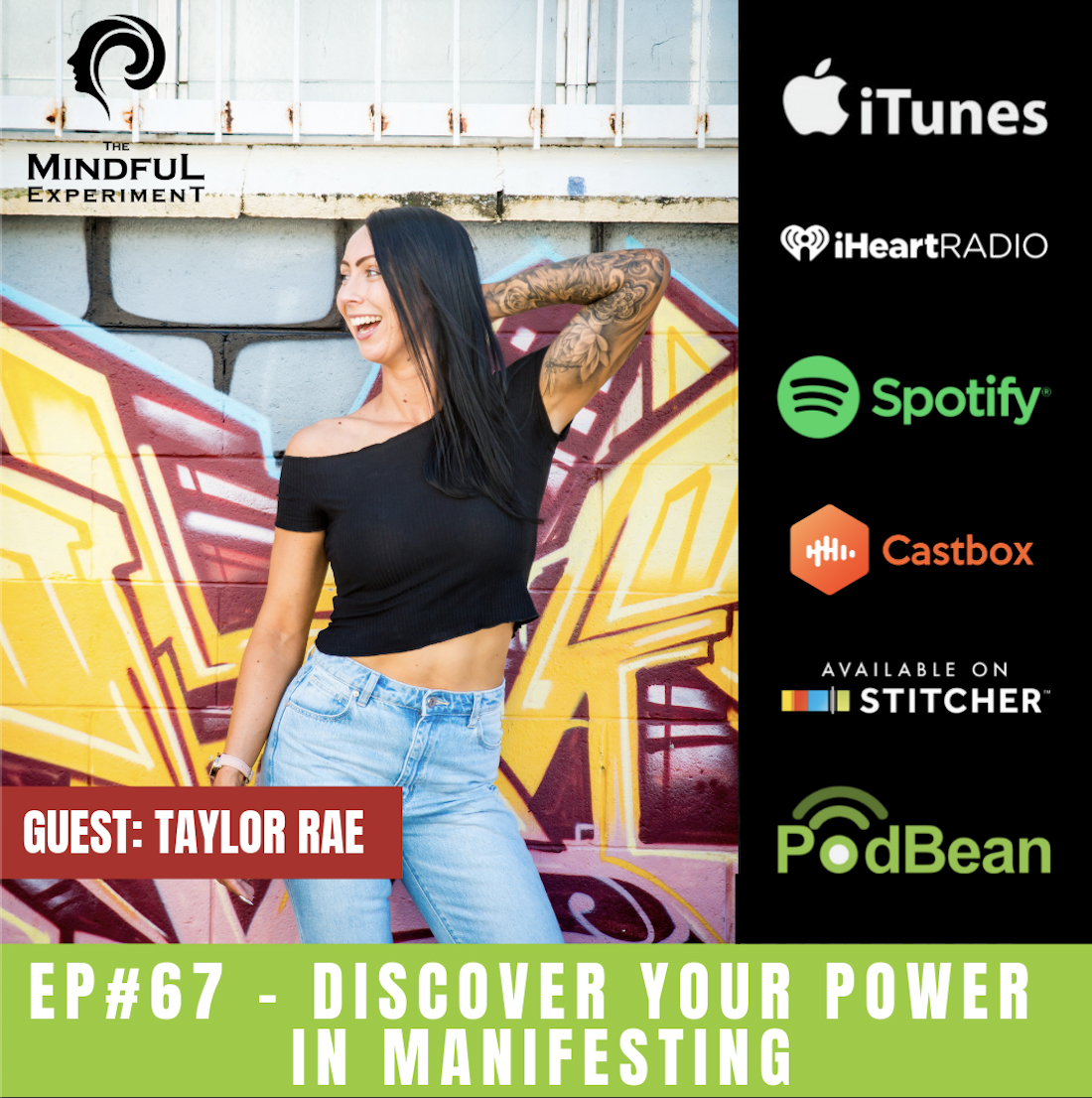 In this episode, Tayler Rae from. Strong Babe Collective, shares your power in manifesting.  She dives into personal stories of how she has used manifesting and trusting the flow of the Universe to guide her in her own journey.  It is an inspiring story and an inspiring episode to tune into.
Who is Taylor Rae?
Taylor Rae is a Manifestation and Spiritual Mindset Coach, and she is the Founder of Strong Babe Collective. After going through a massive journey from complete rock-bottom where she was broke, burnt-out and suffering debilitating anxiety attacks, through to connecting with the Universe, unlocking her Manifestation power and going through complete spiritual enlightenment, she has come out the other side with a passion and a soul purpose to share the exact steps she has gone through, with others, so that they can learn to manifest the lives they are so worthy of as well. She wakes up every day driven by a desire to share all of her divine downloads with the Strong Babes in her community over on the Strong Babe Collective Podcast, on Instagram, and in her Manifestation Course #DesireToManifest. 
Special Offer to Listeners
My previously sold out Signature Manifestation Course #DesireToManifest is re-opening for enrolment again in our January Round. #DesireToManifest is my 60 Day course teaching babes how to unlock their manifestation power, so that they can have, do, and be whatever they want in this life. It takes babes through the entire step-by-step process of how to manifest literally anything, and how to step into your power so that you can attract your biggest desires from a place of flow, freedom and ease. 
I'm actually running a FREE online #DesireToManifest Masterclass soon where I give you a sneak peek into what it's like inside of #DesireToManifest, and I also share three of my biggest secrets around manifestation, that I used to go from broke, broken and burnt-out, to aligned, abundant and attracting my biggest desires with ease. You can grab your free spot now by heading to strongbabe.co/masterclass.
How to Connect with Taylor...
Instagram: @strongbabecollective
Facebook: @strongbabecollective
Listen to the Podcast on iTunes: strongbabe.co/itunes
Listen to the Podcast on Spotify: strongbabe.co/spotify
Join my Facebook Group for High Vibe Babes: https://strongbabe.co/facebookgroup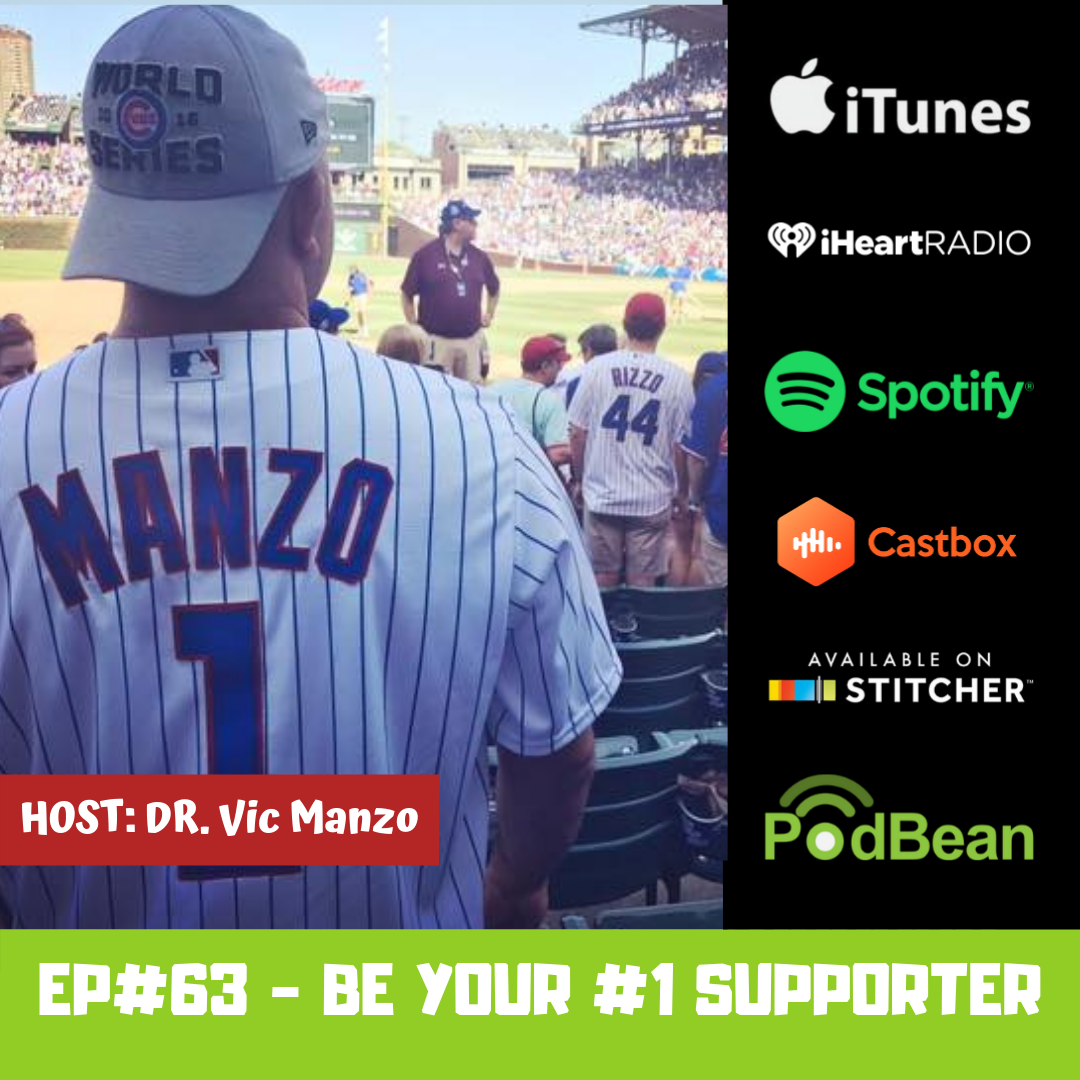 In life, who is your number one supporter?  Who is the person who supports you through your down times but celebrates with you in your ups?
Many times, we do this for sport athletes, celebrities, gurus, experts, etc.  We focus on them succeeding so much and pour so much of our own source energy, much more than what we do for ourselves.
When I see people who wear someone else's jersey, the question to ask yourself, "Does the person wear your jersey?"  I heard one time before from a speaker that he would never wear another player's jersey until the day he wears his.  And that made so much sense to me and summed up what many people do.  They focus on another person outside themselves but when it coms to supporting their dreams, their visions, their aspirations of life, joy, fun, etc., they don't put so much energy into it.
They don't put enough energy into themselves, their dreams, their marriage, their relationships, their health, their mental status, their spiritual growth, etc.  I see people get more excited about "their" team doing well but when you ask them how life is going, they don't respond the same way.
Remember, you only have so much energy to dump into things.  SUPPORT YOURSELF FIRST!
Tune into the podcast as I share the "HOWs" to support yourself and celebrate yourself FIRST before anyone or anything else.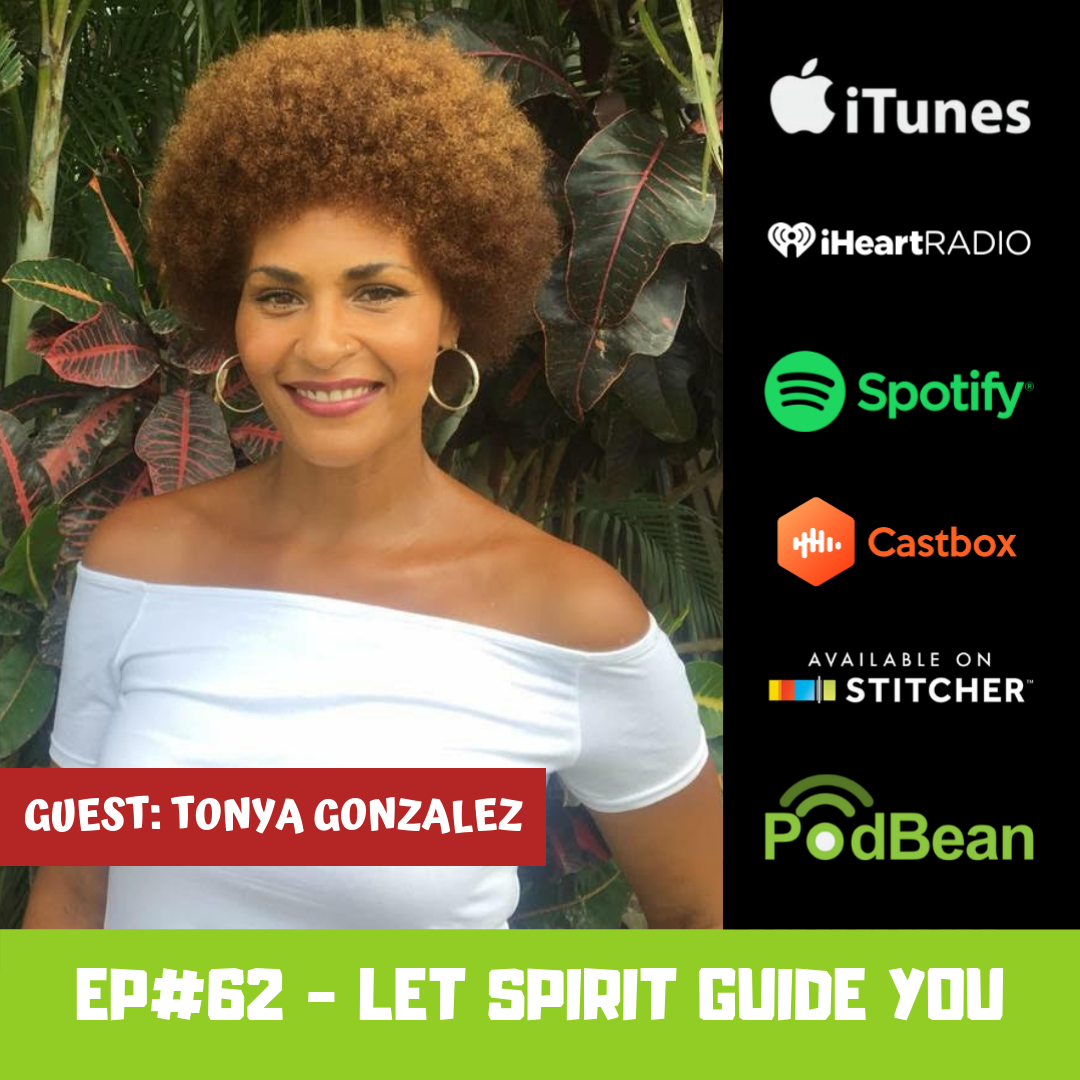 I had the pleasure of interviewing a dear friend to me, Tonya Gonzalez.  I have known Tonya for 9 years and she has been someone who has helped me in my evolutionary process.  We were both starting out in our quest to create the life we desire, and share our light to the world.  I am so proud to say, after 9 years, this woman is the #3 psychic in the world and doing some amazing things.  
In this episode, we dive into how to trust spirit as Tonya shares her story on how many times she let spirit guide her on her quest in life and how it always worked out for the best and so much more.  
Sit back, relax and enjoy the energy that was exchanged in this amazing episode.  You will definitely feel uplifted after this with spiritual knowledge to inspire you to take life to the higher vibes!
Who is Tonya Gonzalez?
I'm Tonya González(née Melendez) aka Tarot Life Coach, a born Psychic Medium. From my humble beginnings, reading Tarot cards in a suburban Chicago cafe to international fame as I was voted #3 Psychic in the World during the "International Psychic Challenge Ukraine" in 2012.
I'm currently working on my upcoming book, "The Sensuous Bruja." A practical and useful playbook to add Sexy to your Magic! Filled with inspiring stories, Prayers, Spells and Rituals to reawaken and realign the Sensuous Self, Spirit and Soul within us.
I continue to evolve as a Healer, Teacher, Spiritual Entrepreneur and Speaker. I have traveled extensively throughout the US, Europe, Morocco and Costa Rica before settling on the coasts of Mexico, studying and sharing my gifts.
Following a decade of Tarot Readings, Psychic Healing and Spiritual Life Coaching, I now writes and teaches others to empower themselves through learning to "Use Your Magic". My courses inspire and instruct with practical daily ways to heal, respect and love thyself. I believe, "by allowing our natural gifts and talents to emerge, we can truly allow ourselves to shine."
How to Connect?
Books
"Opening with Grace and Gratitude" Anthology (Amazon)
"Angel Blessings" Anthology (Amazon)
"The Little Book of Woo Woo" eBook - Self Published
"The Sensuous Bruja" - Release Date in 2019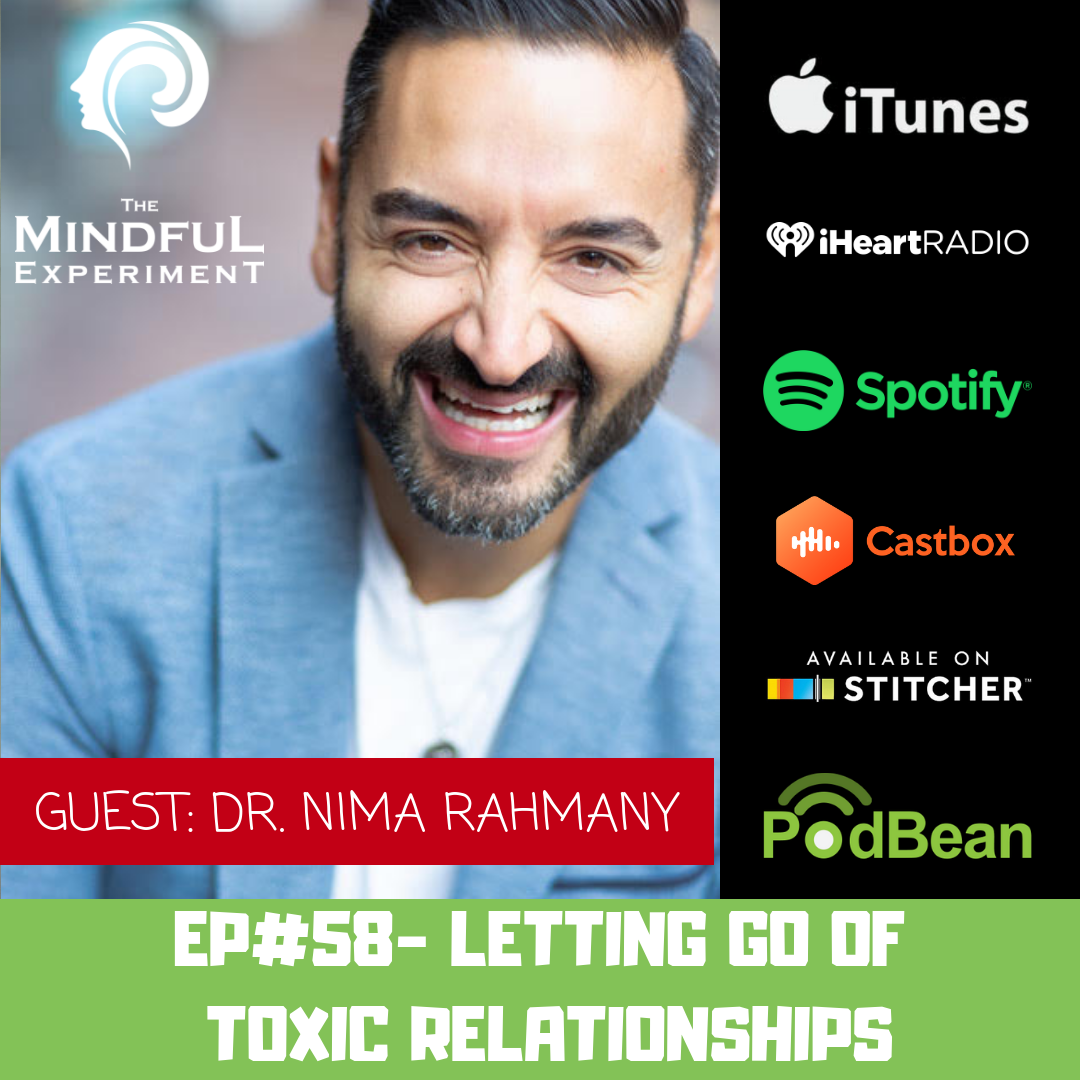 On this episode, I interviewed a friend that I have known for almost 8 years and we dive down the path of relationships and how we carry toxic relationships from one to the other.
Dr. Nima will talk about what truly is Love at First Sight or when we see someone that we "fall in love with at first sight" and what that truly means.
He shares his knowledge and wisdom in this episode that will leave you feeling uplifted and more aware of your relationships and your "pain body."
Who is Dr. Nima Rahmany?
Dr. Nima Rahmany, DC, CCWP is both a Chiropractor and an educator, specializing in helping individuals and professionals get to the ROOT CAUSE of their physical and emotional challenges, from stressed, depressed, and anxious to living Powerfully Aligned and on Purpose.  After building a successful Chiropractic practice in Maple Ridge, BC, Dr. Nima sold his clinic in June 2016 to pursue his passion of teaching and coaching professionals who are stressed, depressed, and anxious transform and have their best year ever— in both a private and corporate setting.
Aside from being in practice part at Limelight Wellness, Dr. Nima has integrated all the mind-body tools in his quest for healing stress-related disorders into one, simple to follow method called "The Overview Method", which is " the adjustment above atlas" that he teaches one-on-one and in groups all over the world in his engaging and "edutaining" lectures filled with inspired authenticity and  edutainment.
How to Connect?
Facebook: drnimarahmany
Instagram: @drnima
Email: Nima@DrNima.com
Website: www.DrNima.com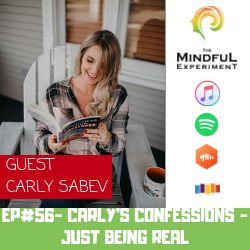 In this episode, I had the pleasure of interviewing Carly from Carly's Confessions.  Carly is all about keeping it real and just being 100%.  I have gotten to know her over the past 6-8 months and she is as authentic as it comes.  No filter, just 100% Carly.  Tune in for more as she shares her story of how she wanted more out of life than just selling batteries and how her side hustle slowly developed into her main hustle to where she can work when she wants and then, spend tons of time with her amazing, sweet daughter and family!
More about Carly...
One Big-Hearted Goofy Mama who's on a mission to inspire others who don't feel fulfilled in their own lives. 
A Couple questions asked in Podcast...
What is a book that has transformed your life?
This is the hardest question for me! But I have to say... The Compound Effect by Darren Hardy!
What is a message you would tell your 10 year younger self from all that you have learned?
You are SO deserving of LOVE. Nothing is impossible. Be stubborn about your vision, but flexible with your methods.
How to Connect
Instagram: @carlys_confessions
Facebook: https://www.facebook.com/carlysconfessions/
Linktree: https://linktr.ee/carlys_confessions Read the rest of this entry »