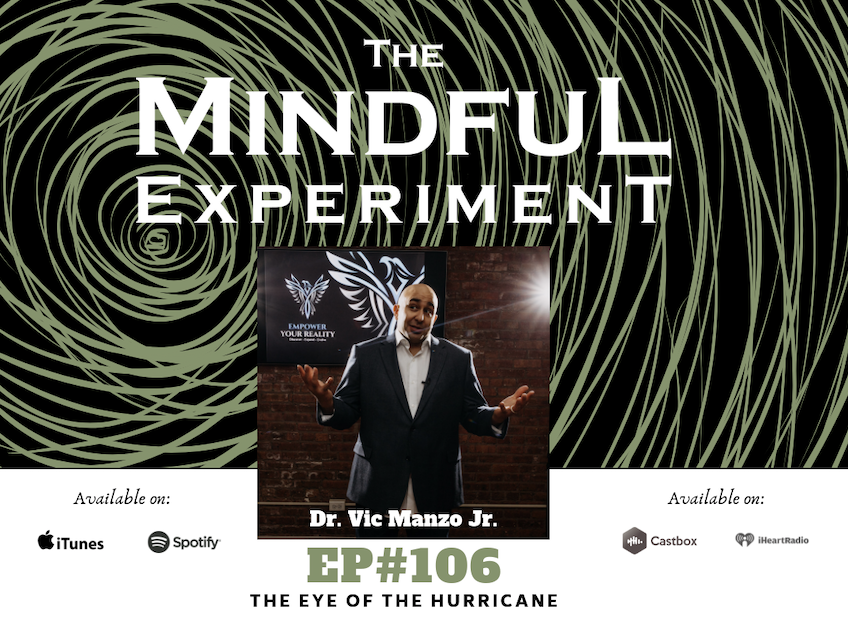 We all have allowed ourselves to be affected by the storms of life.
There are infinite things that can take us off centered, distract us, and not allow us to be on our path, our vision that we have created and desire to experience.
I know this situation far too often and it is something that we all go through.
The truth is, this will consistently show up in your life, but as the old saying goes, "It is not about what happenes to you but how you react to it."
In this new episode on The Mindful Experiment, I share some life nuggets to help you realize when you are in the storm compared to being in the eye of the storm and what tools can help you along the way.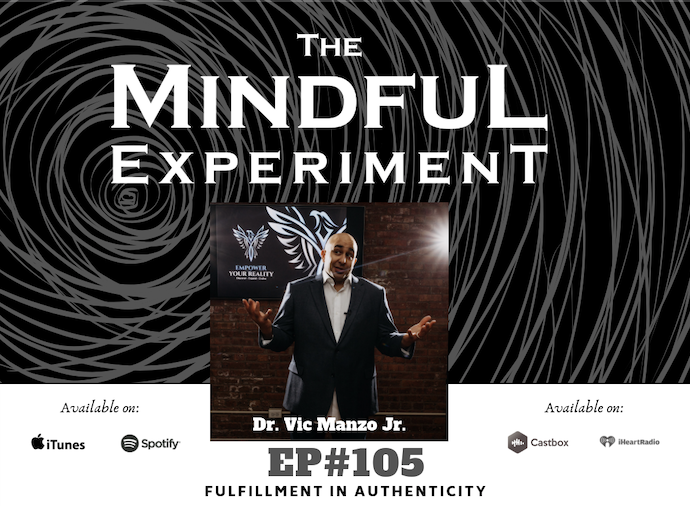 The Pauli Exclusion Principle states that there are not two identical things within the entire universe.  So, when it comes to showing up as your authentic self, why would you ever want to be like someone else?  
In today's world, many things that are done are copied, stolen, used and the credit is rarely given to the people who started it or were the founders.  
This is one reason why I love to share with others, where I learned specific things from.  The purpose is to share and show individuals, I learned from learning from others BUT the fulfillment comes in, when you make it your own.
In this episode, I will share concepts, ideas and methods of what you can do to increase your fulfillment and inspiration in life through the acts of authenticity.  
I know this is a short, but powerful episode on how to have you shine your true light, share your unique gifts with the world where, no one else in the entire Unvierse has to offer.  
Click below or check out the link in the bio to tune in!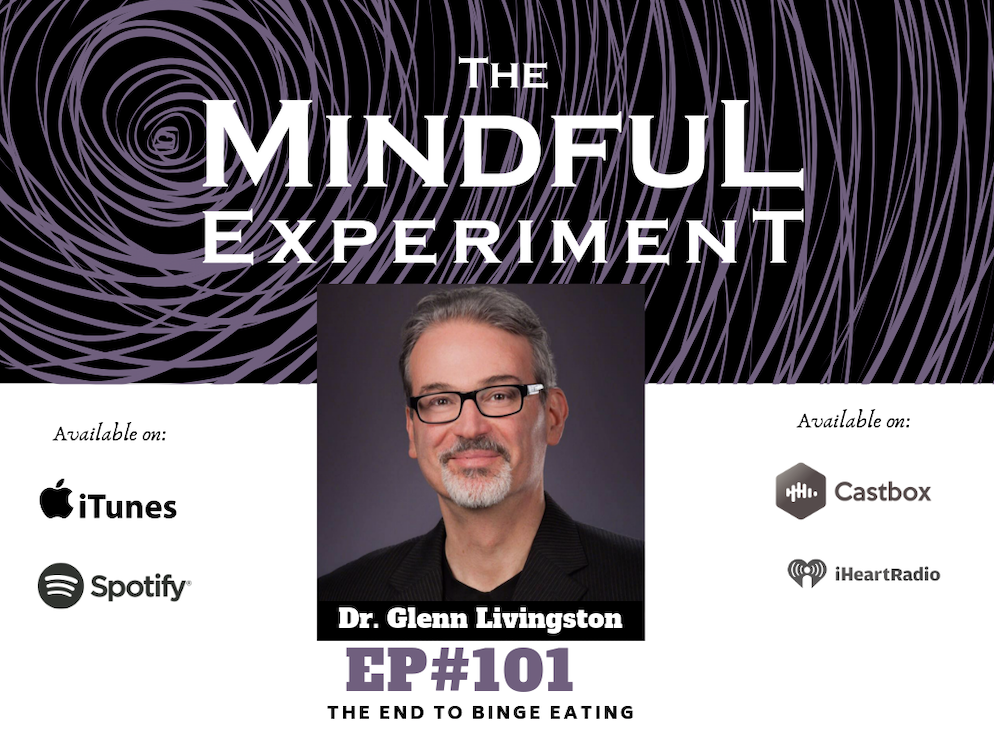 Glenn Livingston, Ph.D. is a veteran psychologist and was the long time CEO of a multi-million dollar consulting firm which has serviced several Fortune 500 clients in the food industry. Glenn has sold $30,000,000 of marketing consulting services over the course of his career.
You may have seen his (or his company's) previous work, theories, and research in major periodicals like The New York Times, The Los Angeles Times, The Chicago Sun Times, The Indiana Star Ledger, The NY Daily News, American Demographics, or any of the other major media outlets you see on this page. You may also have heard him on ABC, WGN, and/or CBS radio, or UPN TV.
Disillusioned by what traditional psychology had to offer overweight and/or food obsessed individuals, Dr. Livingston spent several decades researching the nature of bingeing and overeating via work with his own patients AND a self-funded research program with more than 40,000 participants.
Most important, however, was his own personal journey out of obesity and food prison to a normal, healthy weight and a much more lighthearted relationship with food.
Connecting with Dr. Glenn
https://www.facebook.com/NeverBingeAgain/
https://www.linkedin.com/in/drglennlivingston/
https://www.instagram.com/livingstonglenn/
https://neverbingeagain.com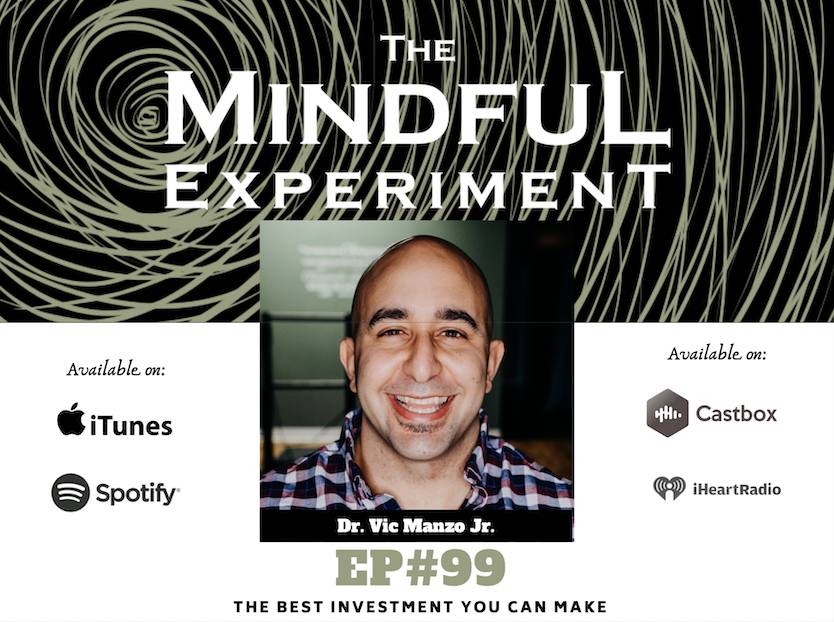 For many, its about how much money can we accumulate. Sometimes, many are looking for the get rich schemes or hear a story of someone who went from living on the streets to making over a million dollars a year within 1 year.
What is something you can invest in, to get the biggest gain for your buck?
What is something that has NO LIMITS when it comes to ROI (return on investment)?
Tune in as I dive deep in a very short episode on what you can do to truly gain the greatest ROI possible.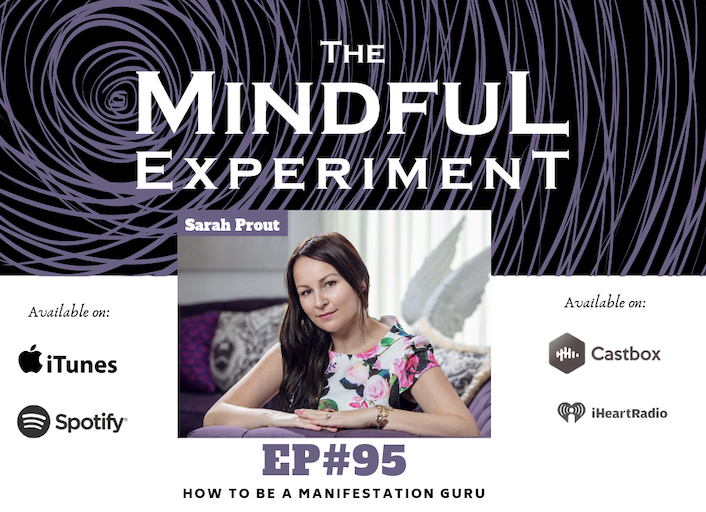 In this episode, I had the pleasure of interviewing what Cosmopolitan Magazined called, "The Manifestation Guru," Sarah Prout.  In this interview, we dive into the essence of how to manifest and how Sarah did just that.  She shares a personal story of how this journey was laid out for her and how she used the power of manifesting to transform her life to be wildly successful.  
Who is Sarah Prout?
Sarah Prout is the host of the Journey to Manifesting podcast and co-founder of the Manifesting Academy, motivational speaker, entrepreneur, writer. Named a 'manifestation guru' by Cosmopolitan Magazine. 
Her message — that you manifest through your connection to The Universe and empowering your emotions — has inspired millions of people across the globe to create magic in their lives.
Sarah believes in magic, limitless possibilities, energy management, crystals, seeking joy in each moment, and the power of transformation. 
Sarah Prout is a motivational speaker, entrepreneur, writer, the host of the Journey to Manifesting podcast and co-founder of The Manifesting Academy. Named a 'manifestation guru' by Cosmopolitan Magazine. This April Sarah will be launching her book Dear Universe. 
Sarah believes that you manifest through your connection to The Universe and empowering your emotions — has inspired millions of people across the globe to create magic in their lives. 
How to Connet with Sarah?
Facebook: https://www.facebook.com/lovesarahprout/
Twitter: https://twitter.com/sarahprout
Instagram: https://www.instagram.com/sarahprout/
Website: https://sarahprout.com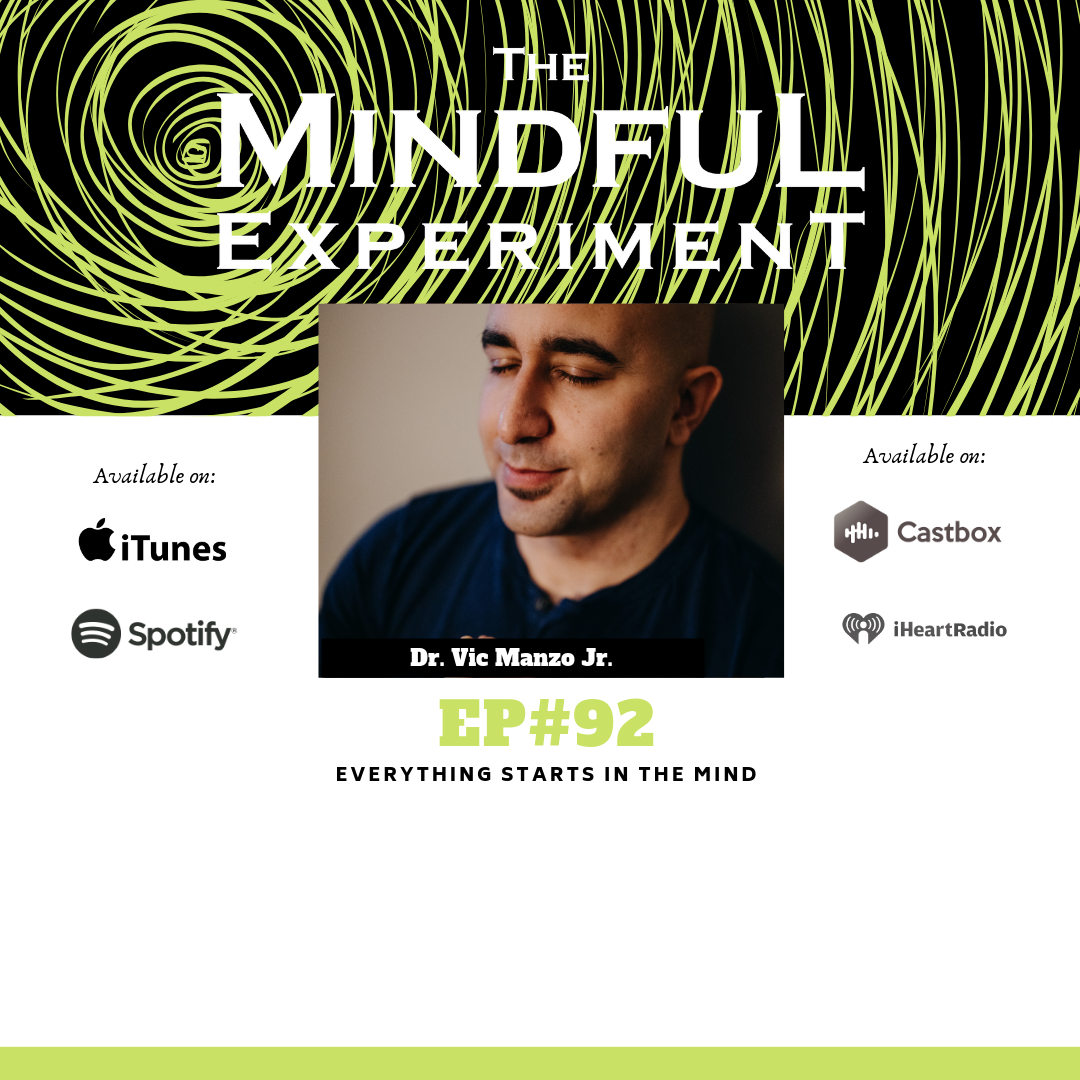 No matter what we do in life, if we don't have a solid clarity, vision, focus on what it is we desire, we will get the same old experience or something different than what we desire.
In this episode, Dr. Vic shares wisdom about the perspective of mindset and how if we don't shift gears with it, we get the same experience.
He will talk about the mindset of a new car, relationships, business, and health.  
Tune in for more as he shares ways on how to shift your perspective and mindset to assist in having you create a transformation within your own life!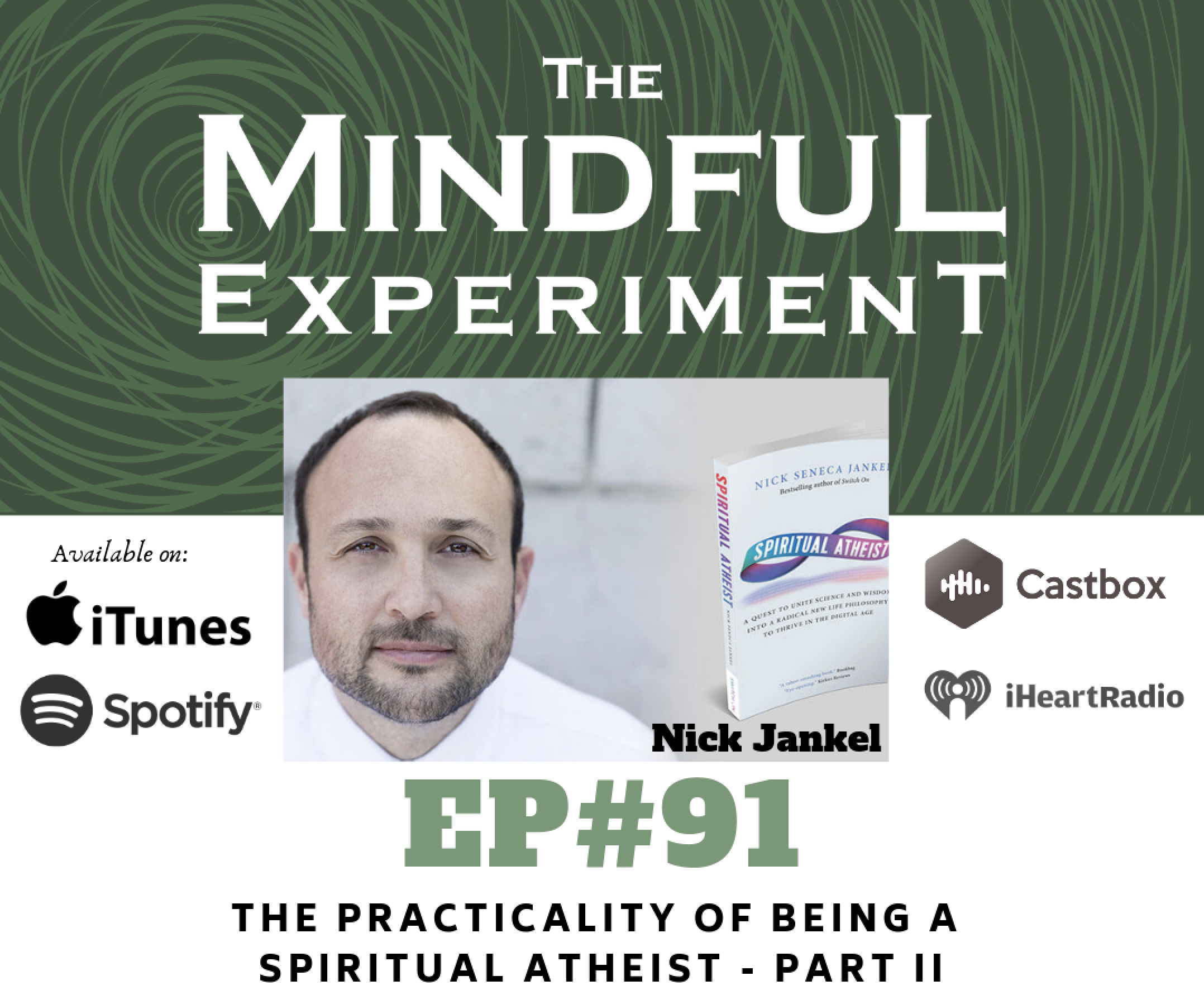 Here is the part II series with Nick Jankel as we dive into the practicality of being a spiritual atheist.  In part I, we discussed the ins and outs of the philosophy and aspects to spiritual atheism but part II puts it all into action.  Tune in below.
Who is Nick Jankel?
Nick Jankel has lectured at Yale & Oxford, advised the Prime Minister at No.10 Downing Street, been invited to Science FOO Camp run by Google and Nature Journal, contributed to The Economist and The Guardian, the BBC World Service (on the subject of Artificial Intelligence) and presented at The Science Of Consciousness conference.  He can inspire your listeners with his fresh ideas on science and engage them with his playful and warm manner as he shares profound thoughts in purposefully accessible ways. We are currently launching his new book Spiritual Atheist, which has been the #1 New Release for 5 weeks on Amazon!
A Cambridge-educated scientist and historian of science (receiving a Triple 1st), Nick was unable to find lasting happiness with either religion or reason (nor through pills, therapy, partying, wealth, success, or entrepreneurship either). Even though he was, and still is, a militant atheist, he finally discovered the life-changing benefits of 'spiritual' enlightenment. But allergic to 'woo-woo' weirdness he has spent years meticulously joining the dots between the scientific traditions and the wisdom traditions to form a rigorous life philosophy for the 25% of the USA and UK who say they are 'spiritual but not religious'. 
In his new book, Spiritual Atheist, Nick risks his reputation as a top advisor to leaders in companies like HSBC and to the UK and US government, by laying out this new life philosophy. He explains the genius of the scientific method for creating firm knowledge about our material world while suggesting that it was never designed to create firm and predictable knowledge about our inner world - our consciousness.
Nick believes that the modern scientific project will fail until it fully accounts for our conscious experiences - the "secondary properties" that scientists from Galileo to Daniel Dennett have discounted as not really real. He goes further to suggest that science - especially the science of human beings - has reached a dead end and must have a quantum-style paradigm shift at its heart to account for an increasing number of 'uncanny' phenomenon that it cannot explain: from the placebo effect to embodied cognition to near-death experiences, all empirically verified.
Nick's ideas follows in the footsteps of titans of philosophy like Plato, Nietzsche, William James, and Alfred North Whitehead.  He draws on the ideas of modern thought leaders like Pierre Hadot, Charles Taylor, Thomas Kuhn, Bertrand Russell, Michel Foucault, Galen Strawson; and is inspired by the work of cutting-edge scientists like Rex Jung, Robin Carhart-Harris, Christoph Koch, and David Bohm.
How to Connect with Nick?
Website: http://switchonnow.com/
Facebook page: https://www.facebook.com/switchonworld/
Twitter: @nickjankel
Blog:https://switchonnow.com/magazine/
YouTube:  https://www.youtube.com/channel/UCEdzCMVyPJBtqfkhwRJUUbg
LinkedIn: https://www.linkedin.com/in/nickjankel/?originalSubdomain=uk
Book on Amazon US: https://www.amazon.com/Spiritual-Atheist-Science-Radical-Philosophy/dp/1999731522/ref=tmm_pap_swatch_0?_encoding=UTF8&qid=1538215289&sr=8-1
Author's Page on Amazon US: https://www.amazon.com/Nick-Seneca-Jankel/e/B00L115YX0/ref=dp_byline_cont_book_1
Book on Amazon AU:  https://www.amazon.com.au/Spiritual-Atheist-Science-Radical-Philosophy/dp/1999731522/ref=sr_1_1?ie=UTF8&qid=1538163392&sr=8-1&keywords=Nick+Jankel
Money is just a means to an object.  It is what gives us more opportunities.  Money is not good nor is it evil.  Money is just LIFE ENERGY.  What does this mean?
Just as we are creators and where we put our energy to, gives LIFE to things, so does money.
Money is what gives life to an organization, an idea, an opportunity, etc.  It is what keeps things alive (company, idea, organization) and what can kill it.  It can instill change and much more.
When and how we use our money determines so many factors in today's world.
Tune into this episode as I share some hardcore truths about money and how to truly create a change, revolution or support something that matters most.  Trust be told, change will NEVER come from a politician.  Transformation can only come from the PEOPLE.  It is the PEOPLE that have the power.  No politician would ever want you to know that.  Corporations attempt to minimize that power as much as possible in order to control or stay alive through the essence of life energy (money).
Tune in for more and be ready to be inspired and empowered!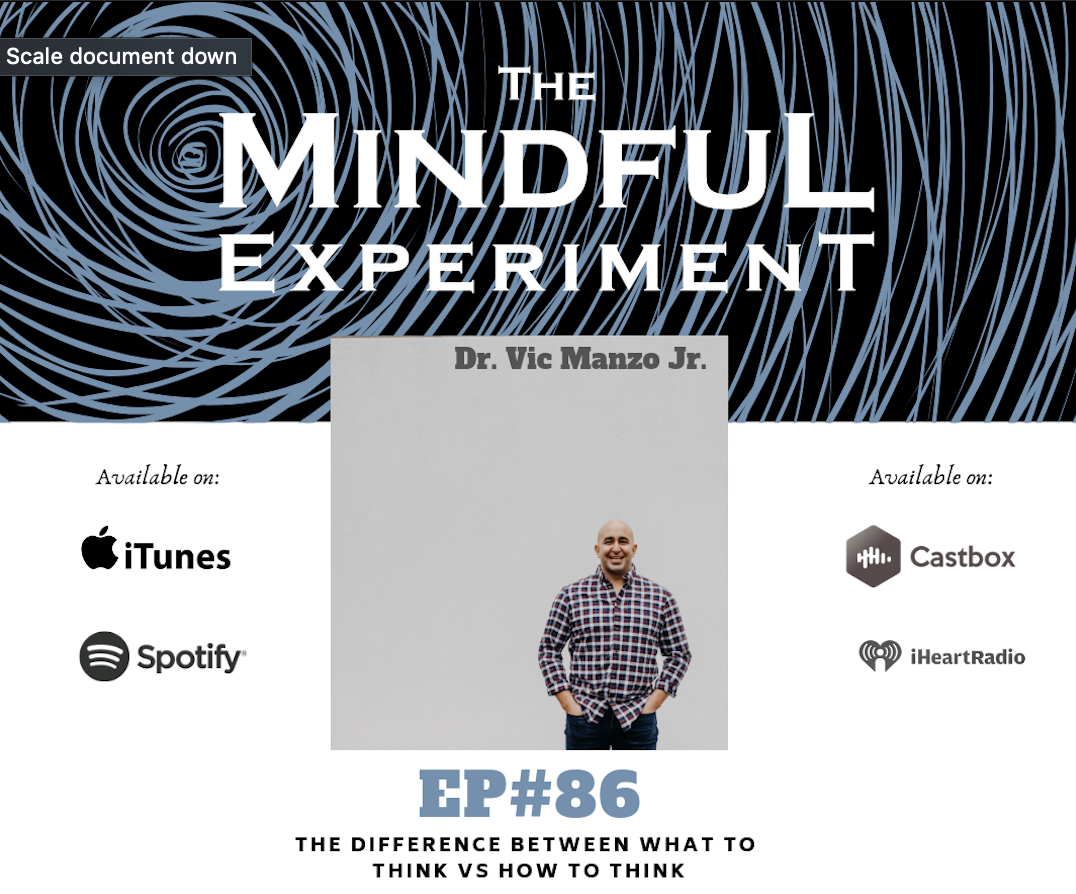 The biggest fail I believe when it comes to learning from someone is when they tell you WHAT to think rather than HOW to think.
The old method of telling you how I did something and now I am going to sell exactly what I did to become successful is awesome stuff but my vision in life is to create SPIRITUAL TRANSFORMATION.
My vision is to help individuals REALIZE their TRUE nature. To allow for your light to shine. My vision is not to create a copy of someone else in any way, shape or form.
Too many people copy people's stuff and put a stamp on it (logo) that it is there's and in the end, they may be successful, but their soul is muted.
Tune in as I share more on these principles and help you dive deeper into the world of HOW rather than WHAT...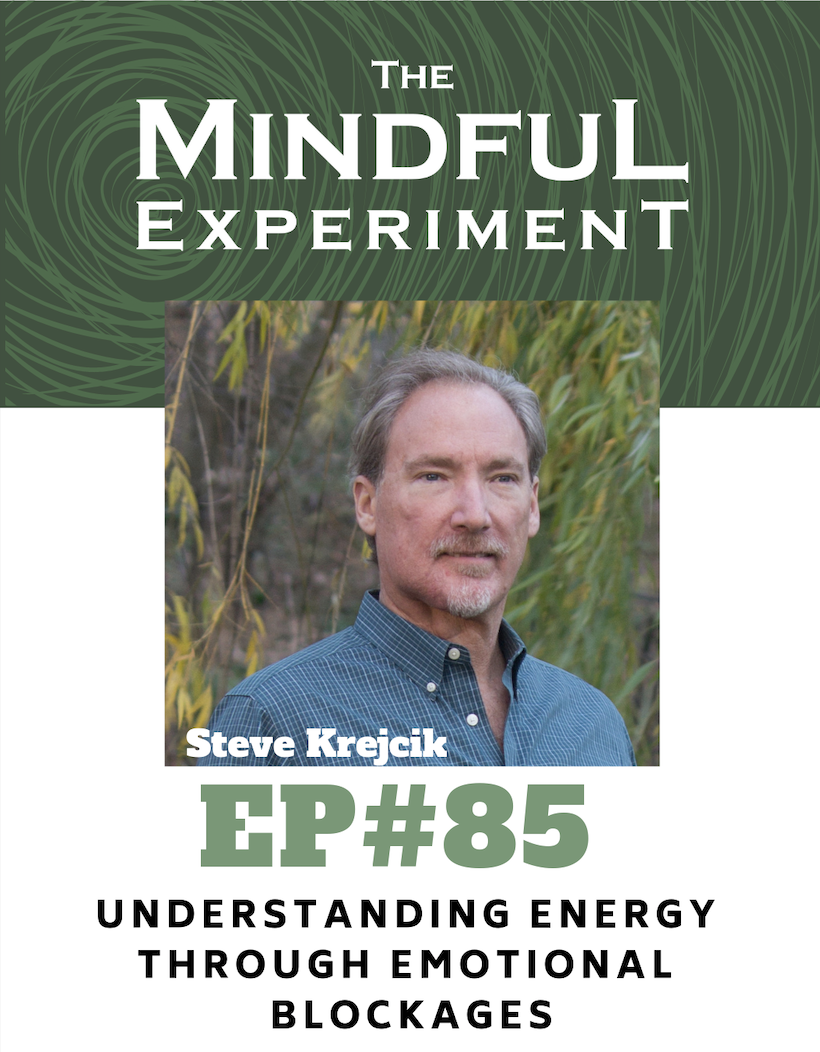 Great episode with the Shaman Practitioner, Steve Krejcik.  Steve shares many pearls of wisdom and how to become more aware of emotional blockages that hold us back and shares truth on how to break out of the pattern of the disempowerment triangle.  
Who is Steve Krejcik?
Steve started his personal journey within in 1972 when he had a near-death experience. In 1982, he started teaching classes, healing, and lecturing. He has studied many healing and personal growth modalities with many teachers including Shakti Gawain, Surge King, Sun Bear, Billie Topa Tatie, Shirley Dunlap/Hall, and Alberto Villoldo. Steve is a Minister, Board Member, Speaker and Teacher at the Center of Personal Transformation In Consciousness (TheCopticCenter.org) in Grand Rapids, MI.
He is a graduate of the Healing "The Light Body School" with Alberto Villoldo (TheFourWinds.com). He teaches, speaks and performs Shaman Energy Healings at large conferences around the Midwest including The Coptic Fellowship's Southern Conference in Tennessee, The Great Lakes Retreat and YogaFest in Michigan. Steve is the founder of Grey Wolf Healing Therapies.
He has helped thousands clear emotional and energetic blocks using the techniques of the Q'ero Shamans of Peru. Steve has published numerous articles on self-improvement and spiritual growth. He believes that one's highest goal in life is to know yourself and that we measure our spiritual progress by the level of inner peace, joy, and love that we feel and express.
How to Connect with Steve?
You can learn more about Steve by going to GreyWolfHealing.com or searching for Steve Krejcik on youtube.com.