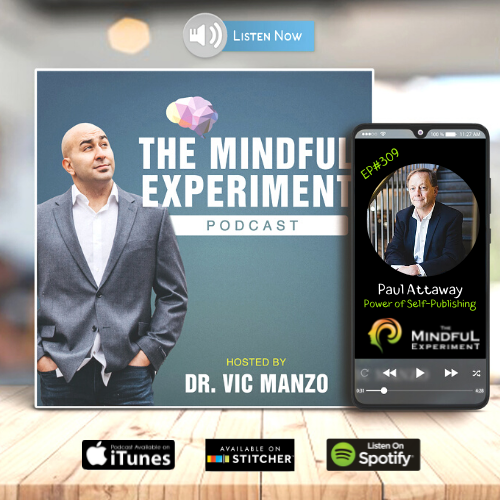 In this episode, I had the pleasure of interviewing Paul Attaway.  
We discussed an array of topics but we dove into his new book, "Blood in the Low Country," while Paul shares some entrepreneurial wisdom and the power behind self-publishing.
For someone who is looking to gain access and wisdom from someone who had a 30-year business career and is now a successful self-publisher, tune into the podcast episode today!
Who is Paul Attaway?
Paul Attaway recently self-published Blood in the Low Country.
Paul was born and raised in the Atlanta, Georgia area. Paul and his wife, Lyn, met in college at Georgetown University and were married after Paul graduated from the University of Georgia School of Law.
They moved to Phoenix, Arizona in 1988 where Paul embarked on a short legal career before starting a thirty-year business career before retiring so he could write fiction, Paul and Lyn raised three children together in Phoenix and now split their time between Phoenix, Arizona, Charleston, South Carolina, and most recently, McCall, Idaho.
Blood in the Low Country is Paul Attaway's debut novel. Writing this book, along with the move to Charleston, is a coming home of sorts, a return to the South. 
Paul is busy writing his second book, immersing himself in CHarleston and defining what it means to be a writer.
How to Connect with Paul?
Website: https://www.paulattaway.com/
Facebook: https://www.facebook.com/AuthorPaulAttaway
Instagram: https://www.instagram.com/AuthorPaulAttaway/
Twitter: https://twitter.com/PaulAttaway11
Book on Amazon: https://amzn.to/2VbfdF2
------------------------------------------------
Connect with Dr. Vic...
Website: www.EmpowerYourReality.com
Facebook: www.Facebook.com/drvicmanzo
Instagram: www.Instagram.com/drvicmanzo
LinkedIn: www.LinkedIn.com/in/drmanzo
Check out my books: https://amzn.to/3gzr9XT
Do You Want to DOUBLE Your Profits?
 https://prosperousmindexperience.gr8.com/
About Dr. Vic...
I'm Dr. Vic Manzo Jr., a Pediatric/Family Wellness Chiropractor, Holistic Practitioner, Transformational Mindset Coach, Influential Author, Inspirational Speaker, and the host and creator of The Mindful Experiment Podcast.
I help entrepreneurs DOUBLE their profits while working LESS and spending more time with their LOVED ONES in as little as 12 months!
Check out my socials and if interesting in a discovery call with me, visit www.TheProsperousMindExperience.com.