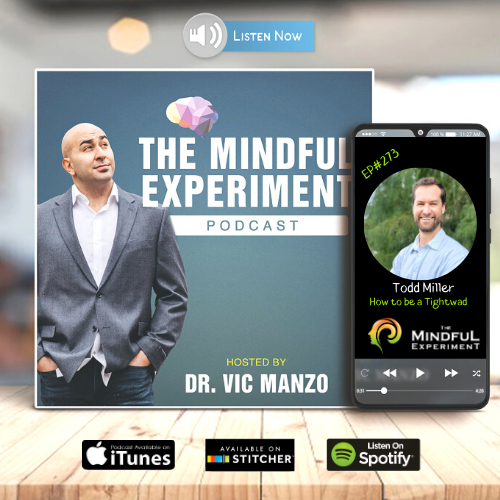 In this episode, I had the pleasure of interviewing Todd Miller. ⁠
⁠
Todd has an amazing story on how he accomplished being financially independent at the ripe age of 35 years old.⁠
⁠
He shares some gems and we had some good dialogue on the topic of finances and much more.  ⁠
⁠
Tune in and let us know what you think...⁠
⁠
Who is Todd Miller?⁠
⁠
After graduating cum laude with a degree in finance from the University of Florida, Todd started working for a Fortune Global 500 company.  Less than a year later, he got laid off due to the Great Recession.  During this difficult period, he committed to living on his terms and becoming financially independent.  ⁠
⁠
Todd dreamed of working less, experiencing more, and spending time with the most important people in his life.  For the next 11 years, he worked in financial services, guiding thousands of people through the mortgage approval process.  All the while, he saved, invested, and built passive income for the future.  Then, at 35 years old, Todd accomplished his goal and became Financially Independent.  ⁠
⁠
He went on bucket list adventures around the world and eventually started TightwadTodd.com.  This coaching business is a way for him to follow another passion, helping others.  This coaching business is a way for him to follow another passion, helping others.  Its mission is financial education, so everyone can achieve their goals faster, live free, and have more full lives.
How to connect with Todd?
Facebook: facebook.com/TightwadTodd
LinkedIn: linkedin.com/in/tightwadtodd
Website: tightwadtodd.com
Build Your Wealth and Dreams: https://tightwadtodd.com/your-financial-breakthrough/
Instagram: instagram.com/tightwadtodd
----------------------------------------------------------------
Athletic Greens Sponsor
To take advantage of the special offer they are having at Athletic Greens, click on the link below to get one year's worth of Vitamin D with your first order:
www.AthleticGreens.com/mindful
----------------------------------------------------------------
Get Connected with Dr. Vic
Facebook: www.facebook.com/DrVicManzo
Instagram: www.Instagram.com/DrVicManzo
LinkedIn: www.LinkedIn.com/in/DrManzo
Discord: https://discord.gg/7fgACzdNAd
YouTube: Bit.Ly/38QULv91
One Free Week of Mindfulness with Dr. Vic
https://bit.ly/3sGRvfg 
Want to Master Life?
https://empower-your-reality.mykajabi.com/life-mastery
Download the first 3 Chapters to Dr. Vic's New Book for FREE
https://empower-your-reality.mykajabi.com/3-chapters-lead-generation-awitd
Looking for Coaching?
https://www.empoweryourreality.com/one-on-one-coaching
Email