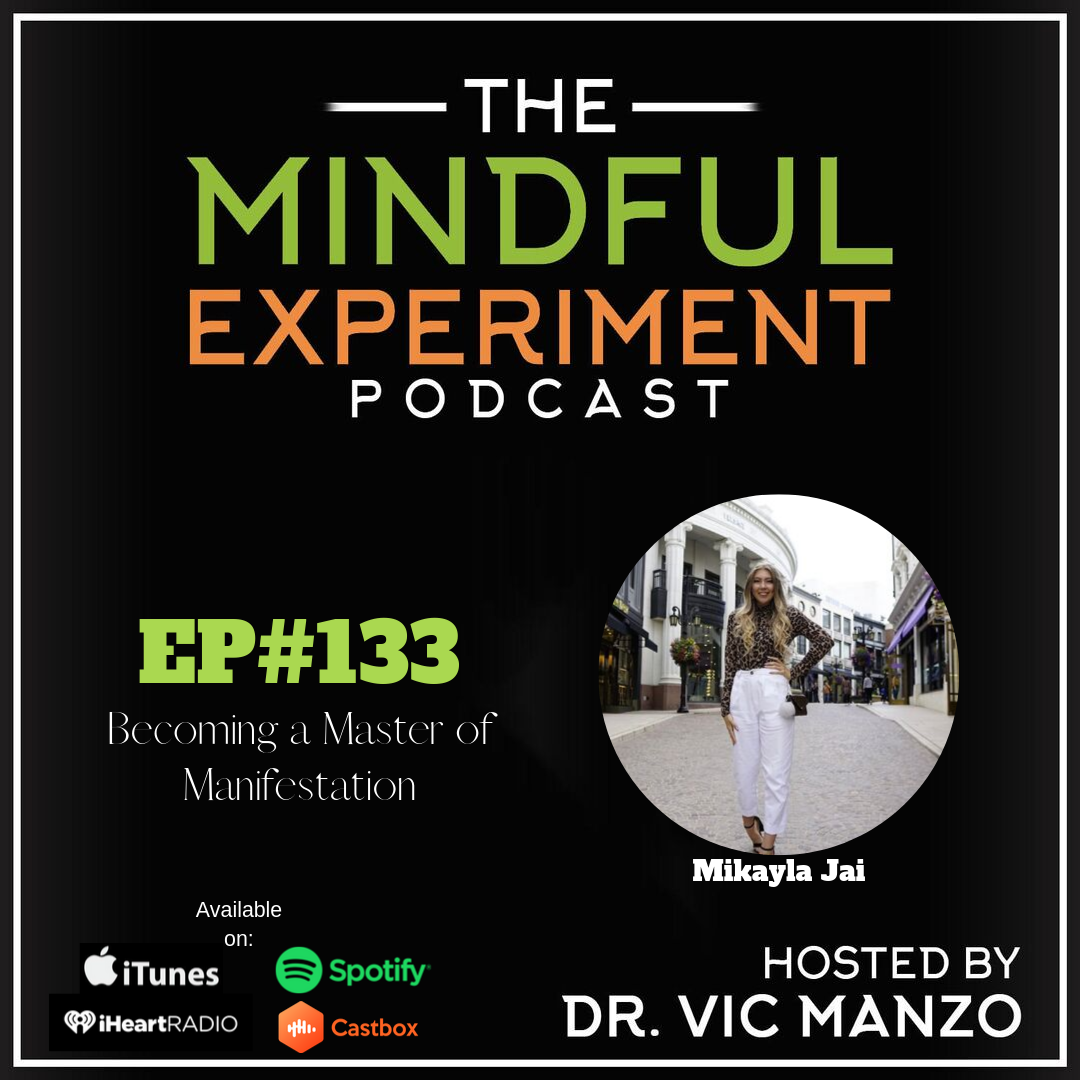 In this episode, I had the pleasure of interviewing Mikayla Jai.  She is someone who is way ahead of her time and truly owns the process of Manifestation and much more.  
Who is Mikayla Jai?
Mikayla Arrington is the modern millennial manifestation queen behind Mikayla Jai LLC. Based in Lincoln, Nebraska, Mikayla is single-handedly changing the way millennials look at spirituality and motivation by giving a step-by-step process for manifestation. Her company is on a mission to prove that you can, too, manifest your next level luxe life. All it takes is getting your mindset in check, defining your magic and letting manifestation be easy AF. 
Connect with Mikayla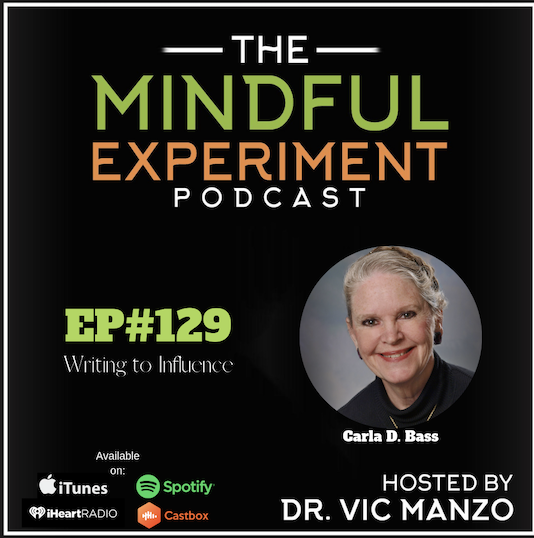 Understanding the power and simplicity of how writing can truly influence individuals and expand your message to the masses.  Tune in below as I had the pleasure of interviewing retired Air Force Colonel, Carla D. Bass.
Who is Carla D. Bass?
Carla D. Bass, Colonel, Air Force (Ret), served 30 years active duty and another 12 with a federal agency, working directly with general officers and civilian equivalents, ambassadors, congressional delegations, and foreign dignitaries. She wrote letters for executive-level signature; reports for senior military leaders; hundreds of personnel appraisals; nominations for awards, congressional fellowships, and other competitive packages. She composed elevator speeches, talking points, and executive correspondence, many of which were sent to Congress and the White House. In all instances, each word and every second of the audience's time counted. Carla developed her writing methodology and taught thousands of Air Force personnel for 15 years. Carla served in locations to include Bulgaria, Germany, Korea, Hawaii, and Washington, D.C. She lives with her husband, Lynn Reeves, in the Virginia countryside.
How to Connect with Carla?
Facebook: https://www.facebook.com/WritetoInfluence.01/
Twitter: https://twitter.com/CarlaDBassWrite
LinkedIn: https://www.linkedin.com/in/carladbass/
Website: https://writetoinfluence.net
Grab a Copy of Her Book: https://amzn.to/2I2kODR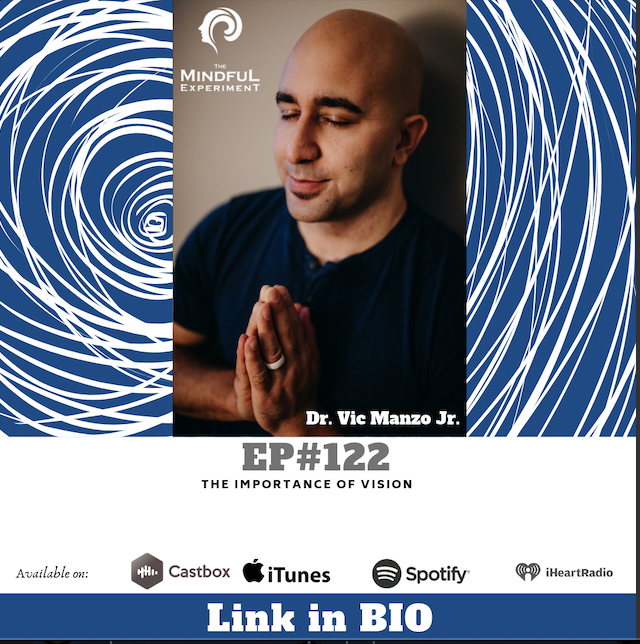 In this episode, I share with you the importance of having a vision. Why vision should be the most essential thing to focus on aligning yourself or as some say, manifesting the life you desire to experience.
I will be sharing personal stories with vision, how I broke my addiction to being a goal-a-holic and so much more.
Tune in to hear the whole episode as I go deep into this concept.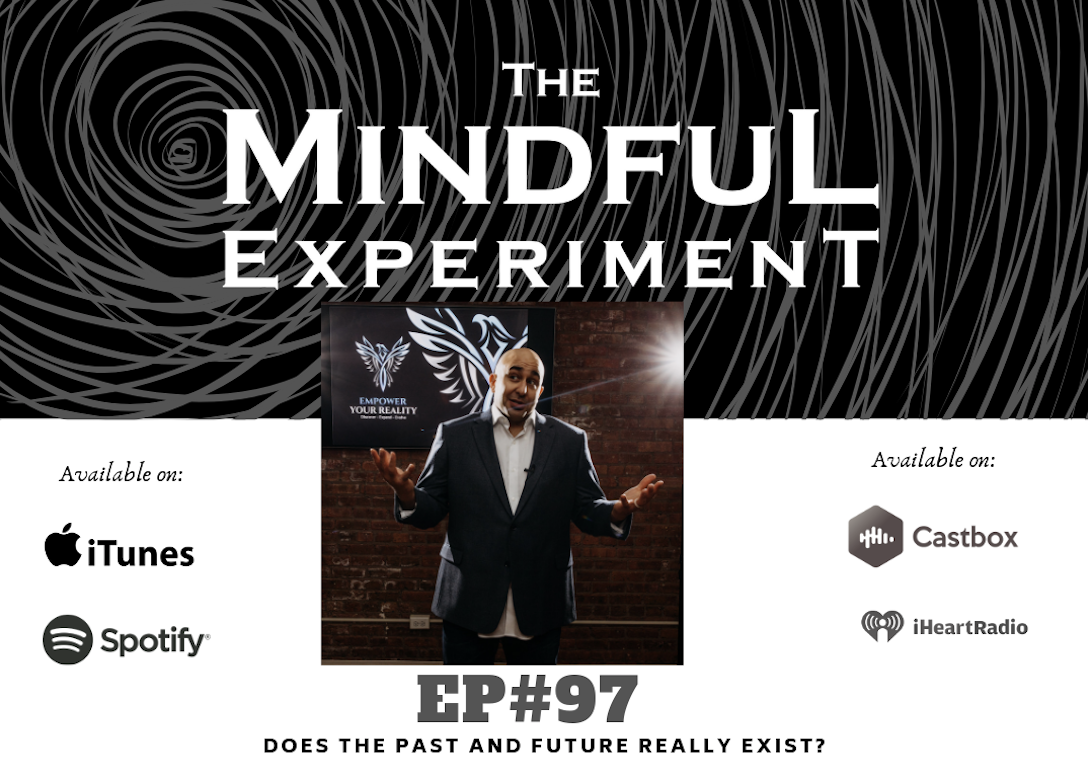 Does the past and future really exist? Are there such things as a past life or the next life after this?
How does being mindful play a role in your life and how does the evolution of the planet into the 5th dimension really mean? What are the signs that your body and DNA frequencies are changing to evolve?
So much and more as I share within this episode...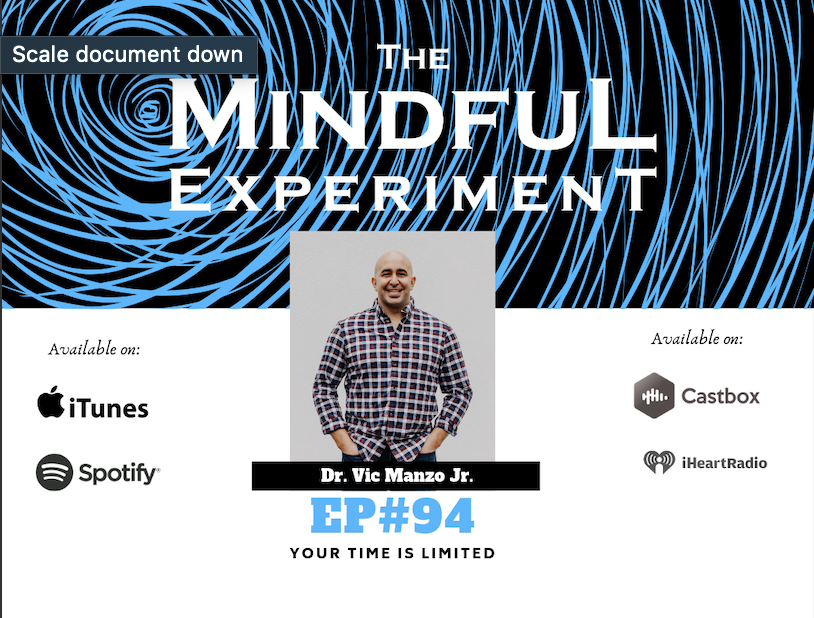 In this episode, I bring a reality that many tend to forget.  This episode is truly to create urgency in your life and hopefully allow for you to be more present in every moment of your life.  The concept of us have limited time on this planet and life is truly one that sometimes, we forget.  I will be sharing ideologies to help you shift your focus more on the things you truly value and from this, it will enrich your life to experience more happiness, joy, bliss, peace, less stress and truly get out of this life, all that matters most to you!
Tune in below for more!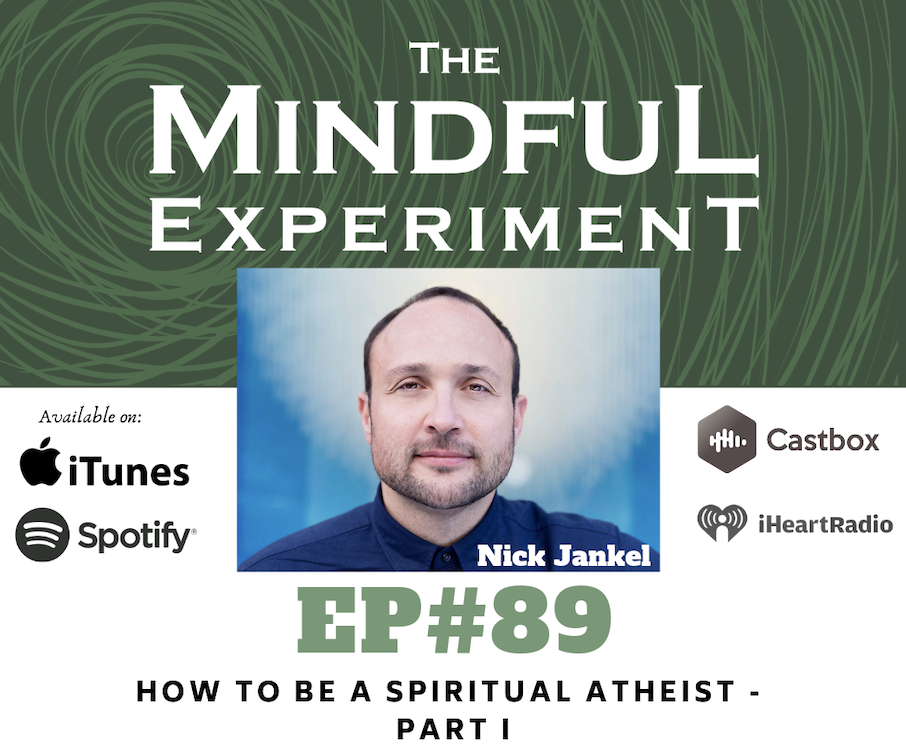 This is a two-part series as I had the pleasure of interviewing Nick Jankel.  Nick shares his deep insights and wisdom that he wrote about in his book, "Spiritual Atheist."  For me, when I first saw his book, I was very curious to know what it was all about due to the title.  It is a great book and a great interview.
Who is Nick Jankel?
Nick Jankel has lectured at Yale & Oxford, advised the Prime Minister at No.10 Downing Street, been invited to Science FOO Camp run by Google and Nature Journal, contributed to The Economist and The Guardian, the BBC World Service (on the subject of Artificial Intelligence) and presented at The Science Of Consciousness conference.  He can inspire your listeners with his fresh ideas on science and engage them with his playful and warm manner as he shares profound thoughts in purposefully accessible ways. We are currently launching his new book Spiritual Atheist, which has been the #1 New Release for 5 weeks on Amazon!
A Cambridge-educated scientist and historian of science (receiving a Triple 1st), Nick was unable to find lasting happiness with either religion or reason (nor through pills, therapy, partying, wealth, success, or entrepreneurship either). Even though he was, and still is, a militant atheist, he finally discovered the life-changing benefits of 'spiritual' enlightenment. But allergic to 'woo-woo' weirdness he has spent years meticulously joining the dots between the scientific traditions and the wisdom traditions to form a rigorous life philosophy for the 25% of the USA and UK who say they are 'spiritual but not religious'. 
In his new book, Spiritual Atheist, Nick risks his reputation as a top advisor to leaders in companies like HSBC and to the UK and US government, by laying out this new life philosophy. He explains the genius of the scientific method for creating firm knowledge about our material world while suggesting that it was never designed to create firm and predictable knowledge about our inner world - our consciousness.
Nick believes that the modern scientific project will fail until it fully accounts for our conscious experiences - the "secondary properties" that scientists from Galileo to Daniel Dennett have discounted as not really real. He goes further to suggest that science - especially the science of human beings - has reached a dead end and must have a quantum-style paradigm shift at its heart to account for an increasing number of 'uncanny' phenomenon that it cannot explain: from the placebo effect to embodied cognition to near-death experiences, all empirically verified.
Nick's ideas follows in the footsteps of titans of philosophy like Plato, Nietzsche, William James, and Alfred North Whitehead.  He draws on the ideas of modern thought leaders like Pierre Hadot, Charles Taylor, Thomas Kuhn, Bertrand Russell, Michel Foucault, Galen Strawson; and is inspired by the work of cutting-edge scientists like Rex Jung, Robin Carhart-Harris, Christoph Koch, and David Bohm.
How to Connect with Nick?
 Website: http://switchonnow.com/
Facebook page: https://www.facebook.com/switchonworld/
Twitter: @nickjankel
Blog:https://switchonnow.com/magazine/
YouTube:  https://www.youtube.com/channel/UCEdzCMVyPJBtqfkhwRJUUbg
LinkedIn: https://www.linkedin.com/in/nickjankel/?originalSubdomain=uk
Book on Amazon US: https://www.amazon.com/Spiritual-Atheist-Science-Radical-Philosophy/dp/1999731522/ref=tmm_pap_swatch_0?_encoding=UTF8&qid=1538215289&sr=8-1
Author's Page on Amazon US: https://www.amazon.com/Nick-Seneca-Jankel/e/B00L115YX0/ref=dp_byline_cont_book_1
Book on Amazon AU:  https://www.amazon.com.au/Spiritual-Atheist-Science-Radical-Philosophy/dp/1999731522/ref=sr_1_1?ie=UTF8&qid=1538163392&sr=8-1&keywords=Nick+Jankel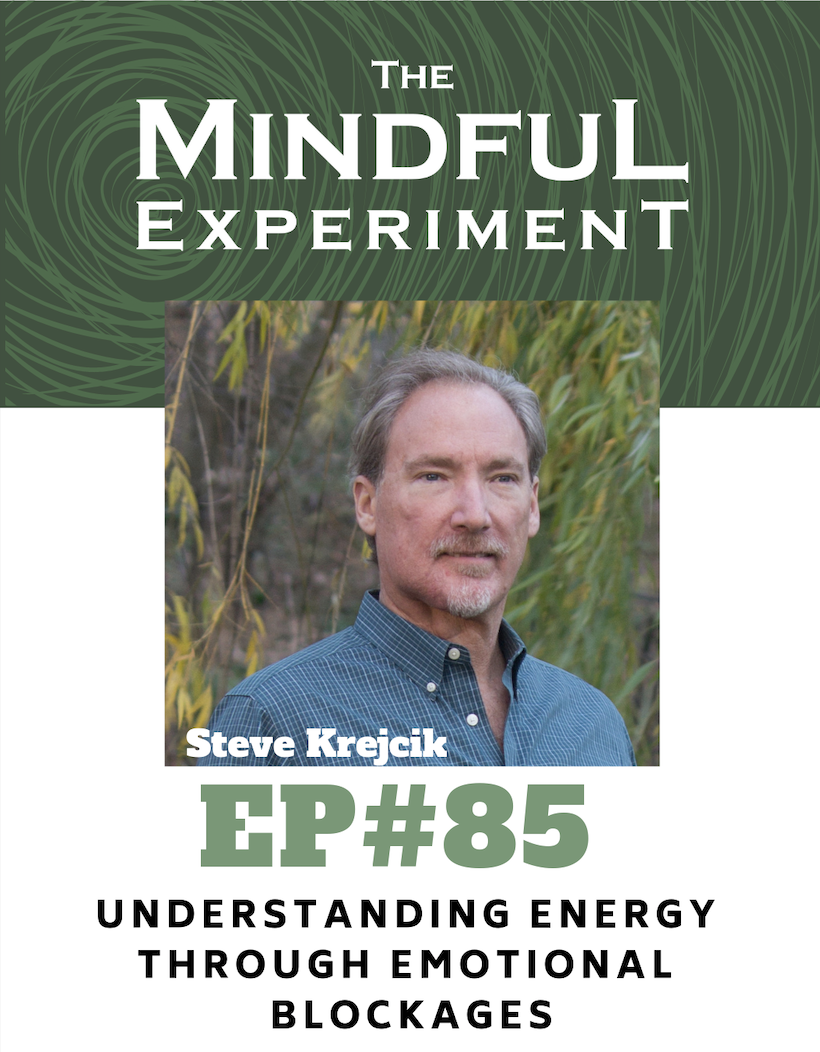 Great episode with the Shaman Practitioner, Steve Krejcik.  Steve shares many pearls of wisdom and how to become more aware of emotional blockages that hold us back and shares truth on how to break out of the pattern of the disempowerment triangle.  
Who is Steve Krejcik?
Steve started his personal journey within in 1972 when he had a near-death experience. In 1982, he started teaching classes, healing, and lecturing. He has studied many healing and personal growth modalities with many teachers including Shakti Gawain, Surge King, Sun Bear, Billie Topa Tatie, Shirley Dunlap/Hall, and Alberto Villoldo. Steve is a Minister, Board Member, Speaker and Teacher at the Center of Personal Transformation In Consciousness (TheCopticCenter.org) in Grand Rapids, MI.
He is a graduate of the Healing "The Light Body School" with Alberto Villoldo (TheFourWinds.com). He teaches, speaks and performs Shaman Energy Healings at large conferences around the Midwest including The Coptic Fellowship's Southern Conference in Tennessee, The Great Lakes Retreat and YogaFest in Michigan. Steve is the founder of Grey Wolf Healing Therapies.
He has helped thousands clear emotional and energetic blocks using the techniques of the Q'ero Shamans of Peru. Steve has published numerous articles on self-improvement and spiritual growth. He believes that one's highest goal in life is to know yourself and that we measure our spiritual progress by the level of inner peace, joy, and love that we feel and express.
How to Connect with Steve?
You can learn more about Steve by going to GreyWolfHealing.com or searching for Steve Krejcik on youtube.com.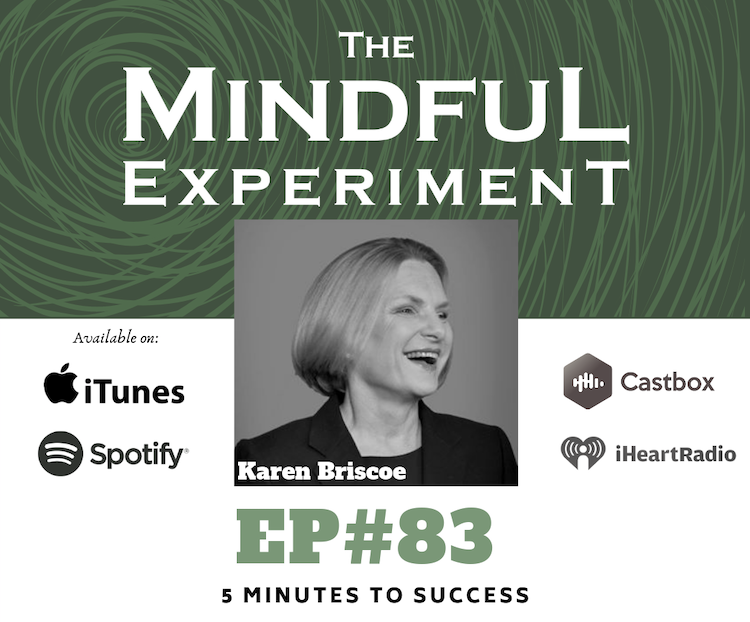 In this podcast episode, Karen shares how to create massive success in your life with as little as 5 minutes a day.  She shares concepts and ideologies on how a simple 5 minute a day practice truly creates success in your life as it has for her.
Who is Karen Briscoe?
Karen Briscoe is the creator of the transformative "5 Minute Success" concept.  Her books Real Estate Success in 5 Minutes a Day: Secrets of a Top Agent Revealed and Commit to Get Leads:  66 Day Challenge® offer a combination of information and inspiration delivered through memorable stories. Her first book was featured in INMAN as "must read for your best year in real estate" in 2017.  Amazon ranks the book in the top 1% in its category.  It has been endorsed by industry leaders Hal Elrod, Pat Hiban and Michael J. Maher.  She is a contributing author to INMAN and Real Trends real estate media outlets.
Karen is the host of the "5 Minute Success" podcast which has ranked #1 on Overcast most recommended in the business category.  Karen also is a frequent guest on other podcasts that focus on entrepreneurial, success and motivation, as well as real estate related topics.  She speaks on a national and local level on the "Best of 5 Minute Success." Further, she has completed the John Maxwell Team Certification Program for Coaching, Speaking, and Training.
Karen is the principal owner of the Huckaby Briscoe Conroy Group (HBC) with Keller Williams. The HBC Group has been recognized by the Wall Street Journal as one of the 250 Top Realtor® teams in the United States. Since 1977, HBC Group has sold over 1,500 homes valued at over $1.5 billion. 
Karen earned a Master's degree from Southern Methodist University in Dallas, Texas and received her BA from Stephens College in Columbia, Missouri—her hometown. 
How to Connect with Karen?
5 Minute Success Facebook Group: https://www.facebook.com/groups/5minutesuccess/
5 Minute Success Facebook Page: @5MinuteSuccess
5 Minute Success Twitter: @5MinuteSuccess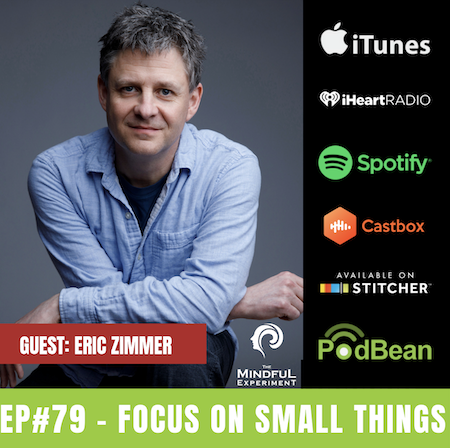 In this interview, Eric Zimmer, shares his life story and how he built a life worth living for himself.  In this episode, we dive into Eric's Tedx talk and discuss the concept of the game, "Risk" as he shared on the talk and why it is so important to focus on the small things in life.  
This is an episode I enjoyed to listen to after production and truly, Eric, shares some wonderful insights for you no matter what stage of life you are at.  
Who is Eric Zimmer?
A dad, serial entrepreneur, podcast host, behavior coach and author, Eric Zimmer is endlessly inspired by the quest for a greater understanding of how our minds work and how to intentionally create the lives we want to live. At the age of 24, Eric was homeless, addicted to heroin and facing long jail sentences. In the years since, he has found a way to recover from addiction and build a life worth living for himself.
He currently hosts the award-winning podcast, The One You Feed, based on an old parable about two wolves at battle within us. With over 200 episodes and over 10 million downloads, the show features conversations with experts across many fields of study about how to create a life worth living.
These experts include scientists, authors, researchers, teachers, musicians, thought leaders, spiritual gurus, and public figures and all offer practical, actionable wisdom that our listeners can readily apply to their lives in order to act their way into a better, more fulfilling life.
In addition to producing the show, Eric works as a behavior coach and has done so for the past 20 years. He has coached hundreds of people from around the world to make real, lasting change in their lives.
His story and his work have been featured in the media including TedX, Mind Body Green, Elephant Journal, the BBC and Brain Pickings.
Where to find Eric:
www.oneyoufeed.net
www.ericzimmer.coach
eric@oneyoufeed.net
Twitter: @oneyoufeed
Facebook: @1ufeed
Instagram: @one_you_feed
LinkedIn: h​ttps://www.linkedin.com/in/ericzimmer/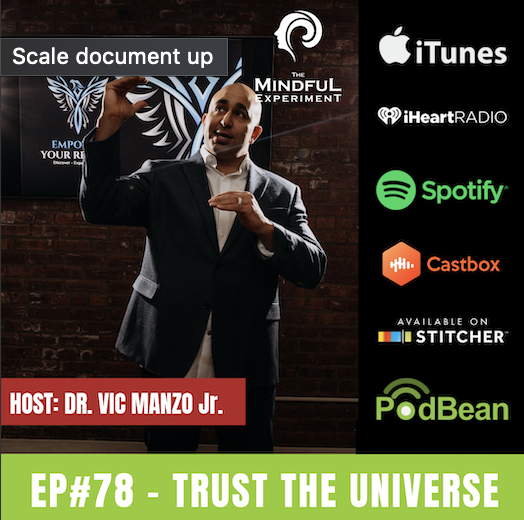 One of the biggest things humans dislike is uncertainty.  Think about this for a second.  What is the biggest fear humans have besides public speaking?  Death...  Why is death such a scary topic?  Is it due to the uncertainty in the afterlife?  
Is it because logically, we cannot understand the concept of what living in a non physical world would mean to us? 
I can go on and on but what about the uncertainty of circumstances in our life.  Our business?  Our financials?  Our goals?  Dreams? Ambitions?
What if uncertainty is the arena of where our goals, dreams and the life we desire to experience existed at?  What if we have to step into the unknown to truly grasp what we desire?
In order to size up in life, whether that is in business, financials, family, etc., you have to step into the arena of uncertainty.  
In this podcast, I will help give you certainty in the uncertainty with that, the UNIVERSE is always WORKING for you...  
Tune in for more and let me know what you think...